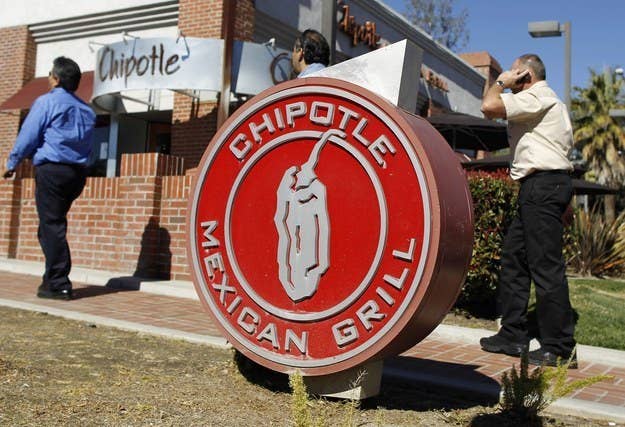 Today, Bloomberg took a deep dive to compile an oral history of Chipotle, the beloved burrito chain that reigns supreme in the fast casual dining industry.
Many see Chipotle and the companies following in its footsteps as big threats to McDonald's. But what is less well known is that for a number of years, McDonald's was a partner and major investor in Chipotle. The two have long since split up, and it seems the Mexican food chain isn't particularly nostalgic for the old days.
Through extensive interviews with multiple company executives and industry experts, Bloomberg build up a picture of how Chipotle corporate feels about its one-time early investor turned quasi-competitor. It's not pretty.
1.
"If your economic model is dependent upon sourcing the very, very cheapest ingredients and creating food that can be prepared outside of the restaurant and rethermalized, as the industry calls it, you can't undo it."
—Mark Crumpacker, Chipotle's chief marketing officer
2.
"Occasionally customers would come in and go, "Gross. You're with McDonald's now?" And then we'd have to go into an explanation. But it didn't really change anything from our point of view, as far as our jobs."
—Joe Stupp, head of social media marketing at Chipotle.
3.
"They [McDonald's] invited Steve to go to their chicken farm in Arkansas. He came back and said it was absolutely the most disgusting thing he'd ever seen in his life."
—Bob Ells, father of Chipotle founder Steve Ells
4.
""There was one common product that could either be delivered to a Chipotle or a McDonald's restaurant: a five-gallon bag of Coca-Cola — the syrup. That's it."
— Jeff Steiner, Senior vice president, Golden State Foods
5.
"I wish McDonald's had hung on to Chipotle, because Chipotle has maintained their simple and efficient operation and McDonald's has gone on to let their menu become huge and bloated — the restaurants are very inefficient. "
—Richard Adams, former McDonald's franchisee.
6.
As it turned out, we were a better company after, you know, the independence...Going public people said, 'Oh, my gosh, if you're going to separate from McDonald's aren't you going to miss all this great stuff?' And we were thinking, 'No.'"
—Steve Ells
7.
"It's kind of funny when you look at the position that McDonald's is in today vs. what Chipotle is in, with so much upside and McDonald's struggling both from a stock price and consumer sentiment perspective."
—Paul Barron, Founder and producer of Foodable Network; Restaurant industry consultant.