Chase Customers Will Get David Guetta's New Album First, And Free
JPMorgan's sponsorships division is on a tear this year, giving customers exclusive early access to Jay-Z and Beyoncé's tour and now David Guetta's new album today, set to drop on Nov. 24. The latest move is a partnership with Apple Pay.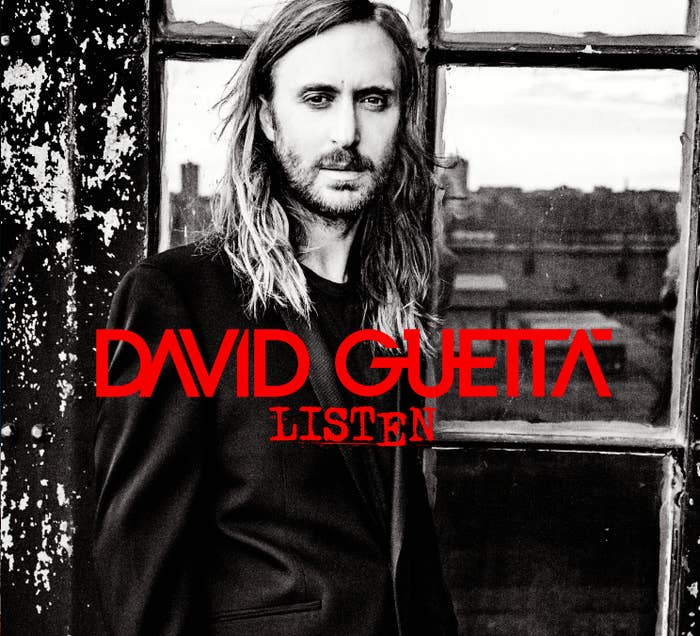 One department within JPMorgan Chase has spent the better part of a year trying to remind its customers just how much it pays to bank with Chase. It isn't traditional marketing, advertising or even client service folks leading this charge, but the company's sponsorships division, known as Sports and Entertainment, that has given Chase customers special access to everything from the U.S. Open to Chicago Bears games, the Radio City Rockettes and their Christmas Spectacular, to, probably most notably, Jay-Z and Beyoncé's On the Run tour, which allowed Chase customers early ticket purchasing and other perks.
And now, in conjunction with Apple Pay, JPMorgan is tapping into a new audience in electronic dance music, giving Chase customers with an iPhone 6 or 6 Plus early, and perhaps more importantly, free access to 'Listen,' the latest album from EDM superstar David Guetta beginning today—three days before Atlantic Records' November 24 scheduled release of the album.
"We're offering 'Listen' the weekend before it comes out to the general public, if you have Apple Pay, you'll be able to listen to the whole album for free," said Steve Pamon, JPMorgan's head of Sports and Entertainment. "It's a big incentive to be a Chase customer and try Apple Pay for the first time."
As for why the bank chose to partner with Guetta, Pamon told BuzzFeed News that the decision was an easy one.
"For us, being a core bank around innovation and progressive movement, the chance to partner with David is just an opportunity we couldn't pass up," Pamon said. "If you think about [Apple Pay], there's a target psychographic for that, folks willing to try new things and who are careful to think about what they do. David is on the forefront of using technology to make people happy. There's no better artist in the world that we think represents that."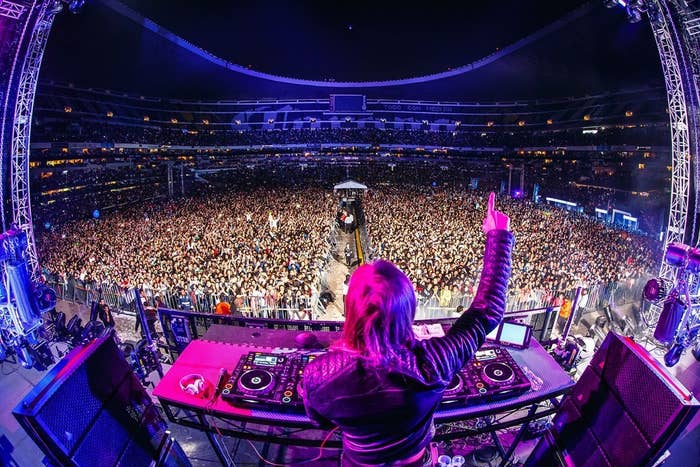 For Guetta, the feeling is mutual.
"Collaborating is a part of what I do in my creative process and it made sense to collaborate with partners Chase and Apple Pay to do something that has not been done before," Guetta told BuzzFeed News. "I love innovation and reinvention, I've tried to do this with the songs on my new album 'Listen'. And it is a special treat for my U.S. fans who can get access to my album as a gift from Chase three days before it goes on sale and also open up my music to people it may be new to."
Though the the bank invests a lot of time and resources into figuring out the best way to reach customers through its sponsorship programs, Chase didn't have to think too hard about its last major partnership effort, with Jay-Z and Beyoncé's On the Run tour, which offered Chase customers an exclusive presale to purchase tickets ahead of anyone else. Nearly 350,000 of them did—a massive number. The sponsorship decision for On the Run is emblematic of Chase's growing efforts in the space, something they've devoted more and more resources to this year.
Just last week the bank sponsored the Concert for Valor, a huge live event in Washington DC honoring veterans that featured artists like Bruce Springsteen, Rihanna, Eminem, Metallica, and Jennifer Hudson, to name just a few.
"We've always had an established base in sponsorship, if you go back 30 years, all of our brands have been involved with with sports, and now you're starting to see a real push for entertainment," Pamon said. "We are starting to go where our consumers are going, with live performances and music. The On the Run tour was as close to a home run as you could get as far as partners, and we think David [Guetta] is the same way."