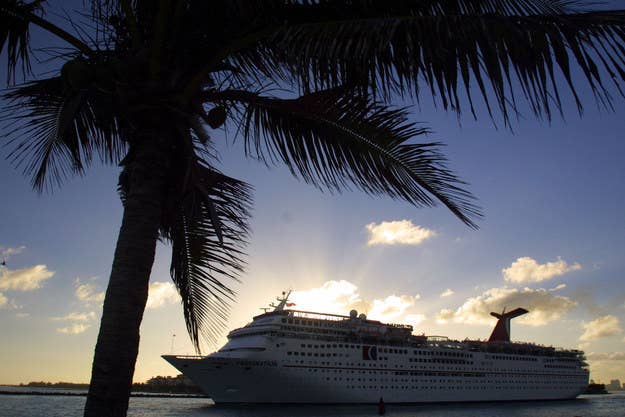 Carnival Corporation has obtained approval from the U.S. government to send its cruise ships to Cuba, the company said today, a little more than a month after launching its new "social impact" line of cruises.
The direct-to-Cuba voyage will make Carnival, the world's largest cruise operator, the first U.S.-based cruise company to gain access to the island. The government approved the cruises "for the purpose of providing cultural, artistic, faith-based and humanitarian exchanges between American and Cuban citizens," Carnival said in a statement.
Carnival's announcement comes as the U.S. government plans to open an embassy in Cuba later this month. President Obama has called on Congress to lift the trade embargo on Cuba, which currently only allows for travelers to visit the country for reasons that fall under one or more of 12 criteria, including academic, cultural, religious, or journalistic purposes.
Last month Carnival launched fathom, a brand it said would be devoted to "social impact travel," and which seems well positioned to enable travelers to meet the criteria for Cuba visits. Passengers on a fathom cruise take part in volunteer activities on the ground in countries they visit; Carnival's seven-day Cuba voyage will include these volunteer experiences and set travelers back $2,990 — not including taxes, port, and governmental fees. On a conference call Tuesday morning, Arnold Donald, president and CEO of Carnival Corporation, said fathom passengers will be required to spend eight hours each day on the ground in Cuba per U.S. regulations, and that the cost of filling the day with cultural immersion and social impact activities will contribute to the cruise's hefty price tag of nearly $3,000 per person.
That's a steep price increase over fathom's Dominican Republic cruise, which costs $1,540 and is all-inclusive for seven days. The Cuba cruises, which will kick off next April or May, include "all meals on the ship, onboard social impact immersion experiences, and certain on-the-ground cultural immersion activities" while in the country.
"We look forward to working with the Cuban authorities for their approval to help make the social, cultural and humanitarian exchanges between U.S. citizens and the people of Cuba a reality," Donald said in a statement Tuesday morning. "We know there is strong demand from travelers who want to immerse themselves in Cuban culture, so this is a historic opportunity for us to enable more people to experience Cuban society. It is also an important opportunity for our new fathom brand to expand its positive influence in the world."
Carnival will be an early mover into all-inclusive package travel direct from the U.S to Cuba, a business that looks set to grow if diplomatic relations normalize. An April survey showed 30% of Americans are considering a vacation to Cuba.
Travel companies, for their part, have been jumping at the chance to take them there. Just last week, JetBlue initiated direct service to Cuba from New York and Florida, and has said it plans to be the leader in the air travel industry to offer flights to Cuba. And Airbnb already has more than 1,000 listings in Cuba.