Carl Icahn Seizes Three Seats On Hertz Board
The struggling car and equipment rental giant ceded three seats to the hedge fund titan just three days after its CEO stepped down.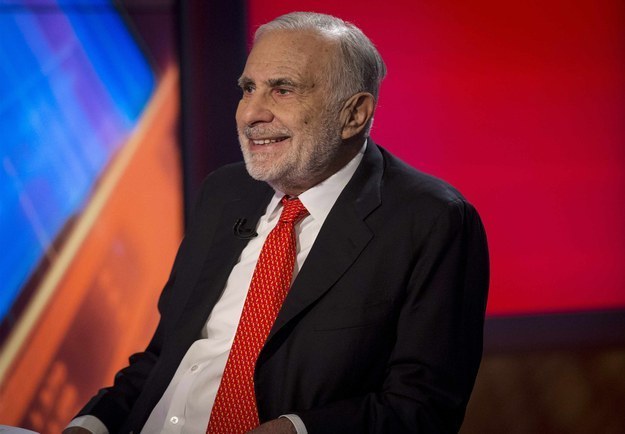 In an effort to stave off a bitter proxy battle with one of the world's most powerful investors, Hertz is giving up three board seats to Carl Icahn, three days after the company announced the resignation of its CEO and Chairman, Mark Frissora.
Icahn announced he had taken an 8.5% stake in the company in August following other large activist investors like Dan Loeb's Third Point and Jana Partners. At the time, Icahn said he had purchased the roughly 39 million Hertz shares because he believed they were undervalued and he lacked confidence in the company's management.
Thursday's announcement to cede three board seats to Icahn-appointed nominees Vincent Intrieri, Samuel Merksamer and Daniel Ninivaggi, included the condition that Icahn will not launch a proxy contest at Hertz's 2015 annual meeting.
"This agreement eliminates distraction and ensures that we stay sharply focused on delivering the significant potential of the business," Linda Fayne Levinson, Hertz's independent non-executive chair of the board said in a statement. "Hertz is the clear leader in the rental car industry, and we will continue to take the necessary actions to fix the business."
Two of Icahn's three nominees will also be part of a five-person search committee to find the company's next CEO, something he expressed gratitude for in a statement of his own.
"Since I believe that the most important person at a company is the CEO, I'm especially happy that two of our three nominees will be on the five-person committee to find a permanent CEO," Icahn said. "It should be noted that our three nominees were on the boards and recently involved in identifying and recruiting top CEOs that have been very effective at a number of companies we have made investments in and where all shareholder value has been meaningfully enhanced. I believe Hertz is a great company and a great brand and that the right new CEO will return it to its former glory."