Buffett Takes Another Shot At The Hedge Fund Industry
The Oracle of Omaha recently sent a letter to a San Francisco pension plan, advising the $20 billion fund not to invest in hedge funds. It's the latest development in Buffett's tenuous history with the hedge fund world.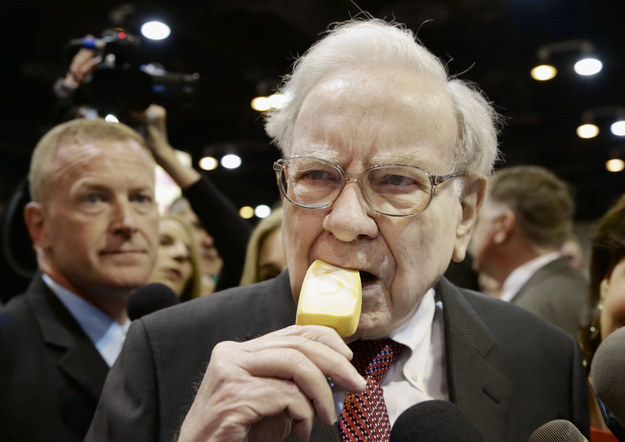 Warren Buffett doesn't think it's a great idea to invest public money in hedge funds. At least that's what he told a San Francisco pension that sought his advice on the matter last month. The response illustrates Buffett's long tenuous relationship with the hedge fund world.
A board member at the City & County of San Francisco Employees' Retirement System wrote Buffett a letter last month, which was obtained by Pensions & Investments, asking his advice on his $20 billion pension fund's proposed 15% investment in hedge funds as a volatility reduction measure. Buffett wrote back, stating, "I would not go with hedge funds — would prefer index funds."
Herb Meiberger, the board member, opposed the $3 billion investment plan, and wrote to Buffett after attending the Berkshire Hathaway annual meeting last month, where Buffett recounted a story that expressed his lack of faith in hedge funds. Buffett spoke of a $1 million bet he'd made with the hedge fund Protégé Capital in 2008 that a group of hedge funds of Protégé's choosing couldn't outperform the S&P 500 index over a 10-year period.
It wasn't the first time Buffett has criticized or questioned the tactics of the modern day hedge fund world. He has a history of voicing his suspicion on common hedge fund tactics like short selling, as well as the industry's credentials for capital raising.
But the skepticism goes both ways — hedge fund managers have their doubts about Buffett. At the SALT conference last month in Las Vegas, hedge fund managers took to a panel to discuss Buffett's returns, including famed investor Leon Cooperman of Omega Advisors and John Burbank of Passport Capital, who called Buffett "basically a tax evader."
As for the San Francisco pension, the board will vote on the hedge fund allocation, which Meiberger believes is overly risky and too expensive, later this year. It also remains to be seen whether Buffett will prevail in his $1 million bet against the industry that he's now given even more reason to want to win.