Bitcoin Still A Bit Player For Hedge Funds
Bitcoin is still too small and too controversial for widespread implementation in the hedge fund industry in the near future.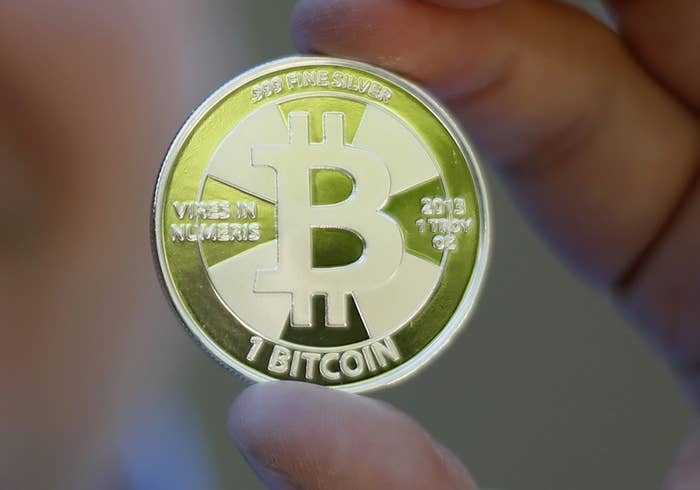 Bitcoin, the controversial cyber currency catching the eye — for better or worse — of some of the world's most prominent investors, got a boost late last week when the leader of a well known hedge fund expressed his enthusiasm about the currency's future. But Bitcoin still is a long way from mainstream hedge fund adoption.
On Friday, Michael Novogratz, co-chief investment officer of the $55 billion Fortress Investment Group hedge fund, gave Bitcoin a ringing endorsement in a speech at a UBS investment forum in New York, stating he and a colleague at the fund had made personal investments in Bitcoin. Novogratz stopped short of linking the Fortress name to the controversial currency, though he did say that the firm had considered taking a position in Bitcoin but ultimately decided it was too speculative for the investors in its global macro funds.
And despite a Bitcoin-related hedge fund launching in Malta earlier this fall — the second of its kind following a fund in Malta last March — the momentum isn't likely to continue in a major way, hedge fund industry experts say.
At last month's Value Investing Congress, for instance, major Bitcoin investors and longtime cheerleaders of the currency Cameron and Tyler Winklevoss were met with a barrage of skepticism during their presentation attempting to better familiarize the hedge fund set with Bitcoin.
The hedge fund industry's issue with Bitcoin is twofold. With some estimates valuing each of the roughly 11.5 million Bitcoins in circulation today at more than $200, the total $2.2 billion market capitalization of the cyber currency roughly mirrors that of a mid-sized retailer, rendering them still too small for consideration among large institutional investors. Even more damaging is the controversy that surrounds Bitcoins, namely that it is not operating within the compliance standards of anti-money laundering statutes.
"It's too controversial and too illiquid for most hedge funds," said Jason Ader, CEO of Owl Spring Asset Management, a $225 million hedge fund focused on activist investing.
Still, he's not surprised Novogratz lent his name to a Bitcoin endorsement given the fact that the venture capital world is heavily invested in them, albeit tangentially. "I think it's something that would be hard to ignore. The number that I see that's fascinating is that almost $200 million in VC money has now been invested in various Bitcoin-related startups."
According to Ader, Bitcoins must shed their questionable regulatory status before big-name hedge funds and investors hungry for a way to diversify their currency holdings buy into the hype.
"Whoever figures out the ability to make Bitcoin transactions compliant, that's going to grow the market further and garner the attention of larger hedge funds," Ader said.
Ron Geffner, hedge fund attorney and partner at Sadis & Goldberg, said the current reputational risk of implementing Bitcoins into a hedge fund's portfolio far surpasses any legal issues that may arise.
"I'm not really sure what the upside is," Geffner said.