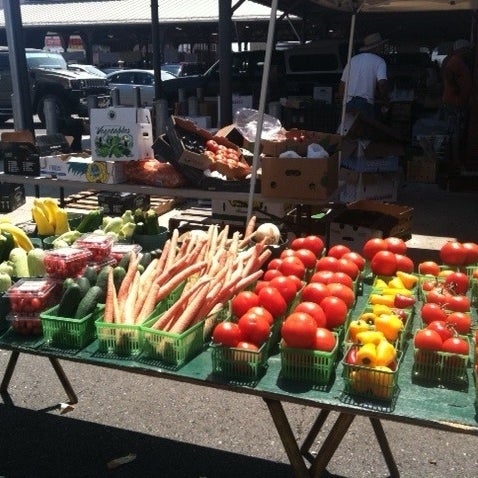 DETROIT — This summer, billions in debt and with decades of mass population exodus behind it, Detroit made history as the largest city to file for Chapter 9 bankruptcy. In essence, the city, once the nation's fourth most populous and known as the Paris of the Midwest for its glimmering Beaux-Arts structures and ubiquitous public art, was throwing up a white flag. Too many people needed money, and too few had stayed to help generate enough of it.
In the months since, the city has elected a new mayor and is now embroiled in a court battle to prove its insolvency, a ruling on which is expected this week. But in shared workspaces, storefronts and loft apartments that dot the city's expansive 143 square miles, small business owners are fighting a different battle: the battle to activate a commercial renaissance for a city they believe can once again thrive.
The members of this burgeoning small-business community are entrepreneurs, visionaries, urban planners, artists and innovators tackling similar problems with vastly different approaches.
There is little move-in ready, usable commercial space here, but it's cheap if you can get it through one of Detroit's handful of shared workspace or venture capital-funded renovated downtown high-rises. It's also cheap to live, but with 40% of streetlights and 66% of ambulances out of commission, and an average 911 response time of 58 minutes, security is a nagging concern. What's more, the population lacks certain skills needed to make various industries and local businesses thrive.
Here's a look at a few of the faces of this movement, and how they're making business happen in the shadow of Detroit's financial despair.
The Corporate Desk Drone Turned Denim Designer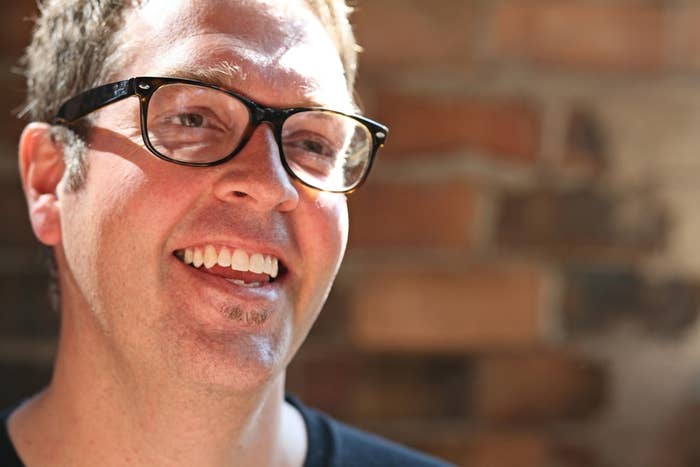 Name: Eric Yelsma
Company: Detroit Denim Co.
From: Kalamazoo, Mich.
Years in business: Two
After spending years doing sales for a chemical company, Yelsma's position was eliminated. This, plus the low cost of living in Detroit, gave Yelsma the opportunity to turn a hobby into a business.
"You cannot imagine a more unfulfilling job," Yelsma said of the chemical company.
So how did he find his way into denim design and Detroit? "It started as a hobby, and I fought it for years," Yelsma said, sitting in his Detroit studio in the PonyRide building, an old warehouse converted to a shared workspace building housing a number of young small businesses in the city's hipper-by-the-minute Corktown neighborhood.
Landing at PonyRide came after some trial and error in Detroit's commercial real estate world, where there are plenty of incredibly cheap properties for sale, but few that don't require a huge investment to renovate.
"In the city, I thought I could just get something at the auction, where 2,000 of the properties were commercial," Yelsma recalled. "Then I thought, there is no way I can do this on my own with the renovations, and that's why I came to PonyRide, which offers collaborations, security. I pay a quarter per square foot here."
Collaboration is a common theme among Detroit's small businesses, as many share work spaces like PonyRide and a 100,000 square foot shared workspace down the road in Corktown housing a number of "creative" startups.
In Yelsma's case, one of his neighbors at PonyRide made his business cards, which resemble tags you'd find on a pair of jeans. And local retail powerhouse Shinola commissioned aprons for their workers, as well as jeans to be sold in their Tribeca store in New York from Detroit Denim.
Still, Yelsma has found that running his business in Detroit has other hangups, namely access to a skilled workforce.
"The biggest barrier is access to skilled labor," Yelsma said. "In other areas it wouldn't be an issue, there are no skilled sewers."
As for how the city has helped his business thrive, Yelsma said Detroit's increasing status as a burgeoning artistic metropolis, combined with cheap access to materials and space is a recipe for success.
"Real estate, equipment, materials costs, that's not an issue," Yelsma said. "I'm fully expecting competition. Detroit is such a hot topic right now, even internationally. I know I couldn't have done this anywhere else. Here it's like, you want to do it? Do it."
The Teacher
Name: April Boyle
Company: D:hive
From: Detroit
Years in business: One
D:hive is a small business jumpstart organization that aims to teach new entrepreneurs from near and far what it's like to build a small business in Detroit, and why its such a special place for entrepreneurship.
To do this, Detroit native April Boyle and her team lead an eight-week "Build" class that teaches business planning at an affordable rate: a sliding scale of $100 to $300 and you're in. Since January 2012, the program has produced over 150 graduates and conducted its first follow-up survey to take the temperature of how former D:hivers are contributing to the small business movement in Detroit.
So just what does the city have to offer that movement? According to Boyle, endless possibilities.
"People come from all over Detroit and the suburbs, or there are those who recently moved here," Boyle said of the Build class program. "[It's] a mix of people coming back home who want to get involved in the new energy here. In New York and San Francisco, everything has kind of been done, here we need everything. So there are lots of opportunities."
Boyle knows this first hand. After moving out of Michigan and spending some time in Florida, she came back to Detroit and worked as a yoga instructor before coming to D:hive, where she said her passion really lies.
One only needs to speak to her for a few minutes to see the unrelenting hope she has for Detroit's small business community. Though that optimism is peppered with small signs of fear. There are a lot of empty buildings here, for example, but like Yelsma, Boyle knows people need a lot of money to occupy them. Still, she recognizes not only the need but the desire for services that small business can provide the city that wants to see things done well that also do some good.
"We need something to happen," Boyle said. " You can open something that already exists in San Francisco, but that we need here. If you open something and execute it well, people will come. You can do well by doing good, if you do something well, the numbers work because this region is so hungry for something executed well; this is an underserved urban environment. We have such amazing bones, with their own distinct identities."
The Revivalist Visionaries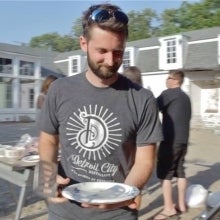 Names: Michael Forsyth and Kim Swift
Company: Revolve Detroit
From: New York and Seattle by way of Lansing, Mich., respectively
Years in business: One
Last year, Michael Forsyth moved to Detroit with a grant and the idea to take vacant storefronts in a once-vibrant neighborhood near Motown's roots and create opportunity and challenge businesses to bring it back to life.
"We want to activate these spaces," Forsyth said, looking out on the boarded up storefronts of Livernois Street for which he and a small team of artists and designers are soliciting bids from small businesses to occupy. "We need to focus on the neighborhoods, not just the downtown. Nobody has the money to start their own business and renovate a space. Take that out of the question and demand on the entrepreneur side far outweighs the supply of space."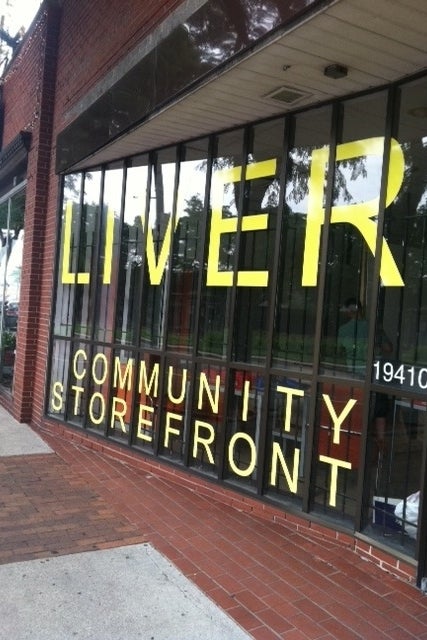 Storefronts along a section of Livernois Avenue, once known as the Avenue of Fashion, that Revolve is renovating.
When asked what reason small businesses would have to set up shop in Detroit proper, Forsyth said there are 1.5 billion of them. "That's the number of dollars spent on retail goods per year outside of the city by Detroiters," he said.
Once called the Avenue of Fashion, Forsyth and his colleague Kim Swift believe that through small businesses, pop-up shops and muraled alleyways connecting the handful of blocks down the avenue, the neighborhood can bounce back, and maybe become even better than its Motown glory days of the 1940s to the 1970s.
"This is an extremely diverse neighborhood, and we're also creating a destination," Swift said. "It's not as visibly active, and there's a lot we can do. It's totally dark at night, you don't really walk down the street. We are getting the businesses move-in ready and creating strategies so all the businesses can support one another."
The Motor City Tech Pioneers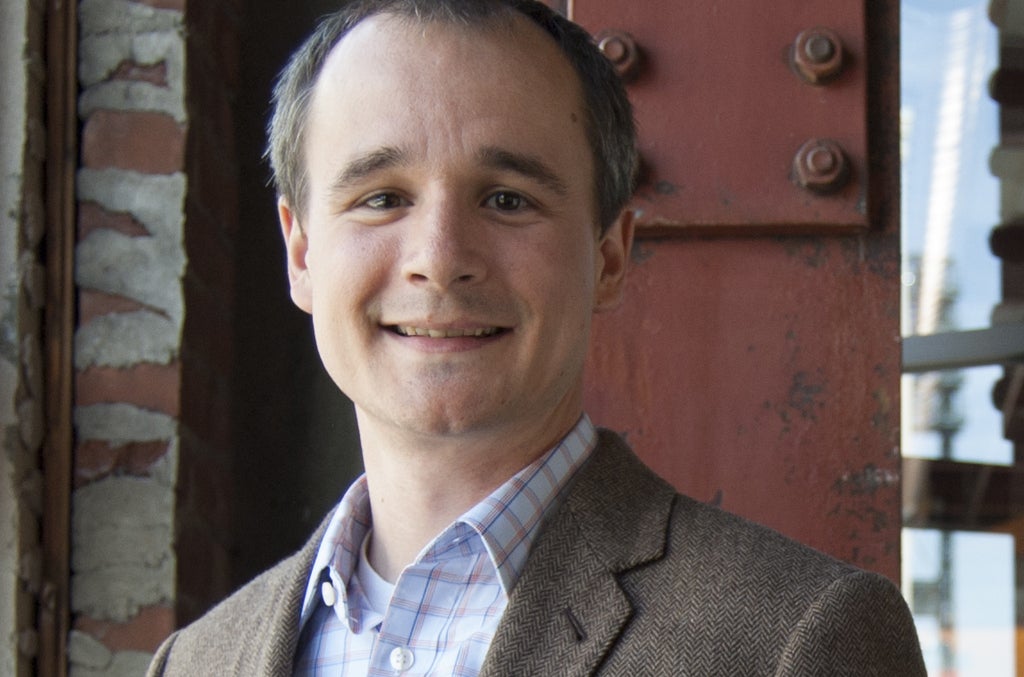 Names: Paul Glomski and Dan Ward
Company: Detroit Labs
From: Detroit
Years in business: Two
Detroit Labs is moving on up in life, both figuratively and quite literally. The two-year-old tech startup that designs and creates apps for clients like Chevrolet and Domino's Pizza got its start by what D:hive's Boyle calls the "top down" approach through funding by Quicken Loans and Detroit commercial real estate scion Dan Gilbert's Detroit Venture Partners. It was housed in the DVP's hip, open floor planned, downtown loft building, complete with a screening room, event space and rooftop bar overlooking the city's sprawling skyline and a direct view of Tiger Stadium.
But founders Paul Glomski and Dan Ward recently traded their multi-colored walls and floor-to-ceiling windows for a new space up the street. Their ability to do so, they say, is illustrative of Detroit Labs' quick success thanks to a small business environment only Detroit can create.
"Detroit is the only place a two-year-old startup can self-fund their move," Ward said of the new space. "External clients are starting to see what we see. We're blue collar with technology. One of our mottos is 'Get shit done.' If you want to get it in the app store, we can do that. Potential clients come from across the country.The waves we make are stronger here."
Indeed, the city and its narrative has been a vital part of the fabric of Detroit Labs' success, Glomski added.
"There's a very authentic cool factor, especially for creative companies with the opportunity to make an impact," Glomski said. "It helped getting clients. The assumption is we're not even from here, we're just using the Detroit name. We have direct client access to a lot of substantial companies. We got in the room with clients in part because we're from Detroit."
As he said this, Glomski looked beyond the office's vast rows of windows at the expanse of a metropolitan area struggling to fill its decaying infrastructure. But his eyebrows lifted and the hint of a smile crossed his face. "From here I can see a Fortune 10 company and a Fortune 500 company," he said, "and we work with both of them."
But Ward and Glomski acknowledge one doesn't have to too look that far to see signs of booming business in a downtown that's slowing beginning to shine once again.
"You walk down the street and on one side there are all of these signs on previously empty buildings that say, 'Welcome, Your Name Here, Detroit,'" Glomski said. "On the other side it's empty, but I think very quickly that's going to cross the street."
The Stalwart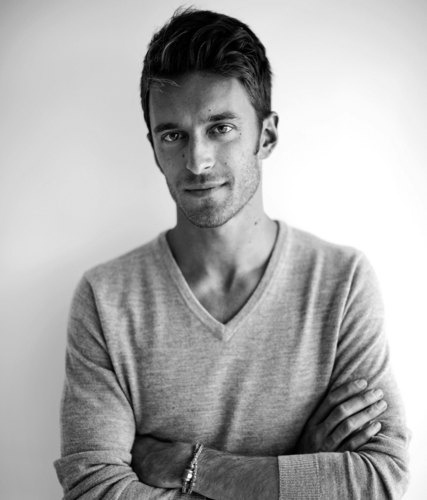 Name: Ben Bator
Company: Texts From Last Night
From: The Detroit suburbs
Years in business: Four
After starting the website Texts From Last Night with a friend from college in February of 2009, Ben Bator had an instant hit on his hands. The market for reading, and in some cases wearing, the transcripts of hilarious drunken texts, it turns out, is a growing one. Bator was successfully able to turn the texts into a profitable website and merchandise empire, all based in his hometown of Detroit.
But when his partner wanted to decamp to Brooklyn, Bator resisted and fought to keep Texts From Last Night a Detroit native. So his partner walked, and after a few years in the Metropolitan building and later PonyRide, Bator now runs the site with his brother from his downtown Detroit loft.
But why stay? The city's newfound dynamism is what is keeping him and his business local.
"You want to be a part of what's happening here," Bator said. "It's more of an opportunity to make connections and have a way to make an impact on the way the city is rebuilt. [The business model] makes it possible to be in Detroit, we just need to be near internet, we can travel to New York if we want, we just want a really interesting place to call home."
As for how the city is changing around him, Bator said the influx of new residents and inquiries about working in Detroit he's getting has really been staggering. As a result, the past 18 months have seen a transition from it being difficult to get an apartment downtown to "straight up impossible" to do so.
"We kind of converted the curious into residents and workers, and anyone who was curious is fully invested," Bator said. "You see different people on the street, and there doesn't have to be a Tigers game or a concert to drive people to bars in the area, which is amazing to see. It used to be a ghost town on a Monday after work. It used to be I'd get questions when I brought up that I live in Detroit, now I'm getting unsolicited inbound questions about coming here to work."
Bator said he likes the change, and it's made it more difficult to leave Detroit for any length of time, something he said he's noticed in other residents as well.
"It used to be I'd go to New York for a week, and you'd think, 'Oh Detroit will still be there and it will be the same when I get back,'" Bator said. "In the last 12 months, that's been the biggest change, the fact that you'd leave Detroit and it wouldn't just pause, it felt like it was changing without you, and you wanted to be a part of it."
Correction: Detroit Labs was founded in Detroit. An earlier version of this story said it started in the Detroit suburbs. (11/15/13)