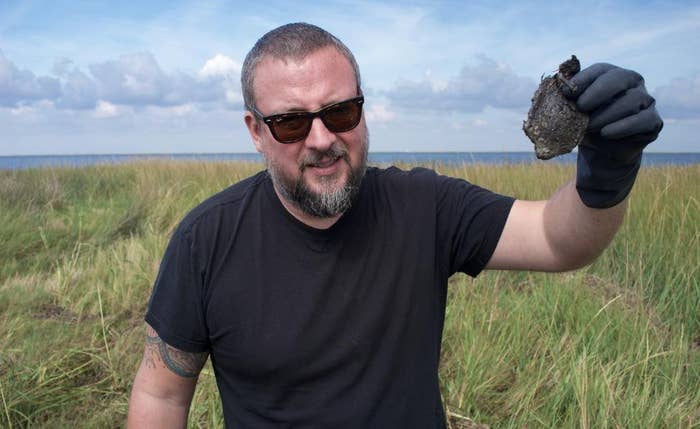 Bloomberg reported Wednesday that Vice founder Shane Smith recently balled out exceptionally hard on a dinner for a group of 12 at the Prime Steakhouse in Las Vegas, racking up a $300,000 check.
A source at Vice told BuzzFeed News that Smith won a sum "well north of that bill" while gambling during his week at the CES conference in Las Vegas, and paid for the dinner on his personal credit card. (A Financial Times report says Smith won $1 million; both the FT and New York Times say there were about 30 people eating on Smith's dime.)
Smith himself hasn't commented on the story, which is a pity, because the world needs to know the answer to a crucial question: How can you spend $300,000 on dinner?
Short of a how-to guide from the man himself, or a member of his $2.5 billion digital media empire, we're left to speculate. So in that spirit, we checked out the menu at Prime Steakhouse at the Bellagio Hotel and Casino. Here's our best guess of how Smith and a party of 12 could have racked up a tab the value of a single-family home.
Here's your check, whenever you're ready...
Prime Steakhouse at the Bellagio
3600 Las Vegas Blvd. S, Las Vegas NV 89109
Date: Sometime during CES
Time: Late. Post $100K blackjack victory.
Server: BuzzFeed
*Wine menu not available, prices based on comparable Vegas restaurants
3 Shrimp Cocktails ($24 each)
2 Foie Gras ($32 each)
2 Ribbons of Tuna ($24 each)
2 lbs Siberian Sturgeon Caviar ($2,500 each)
4 bottles 2003 Dom Perignon ($400 each)
4 bottles 1998 Boërl & Kroff ($15,000 each)
12 shots Johnnie Walker Blue ($60 each)
12 shots single malt Glen Ord, 30 yr ($60 each)
Caesar, Romaine & Parmesan ($17)
Roasted Baby Beets, Apple, Ricotta Cheese & Quinoa ($16)
Baby Iceberg Lettuce, Crispy Bacon & Maytag Blue Cheese Dressing ($18)
Market Tomatoes, Burrata Cheese, Mussini Balsamic & Basil ($19)
Steamed Shrimp Salad, Field Greens, Enoki Mushrooms & Tomato ($25)
Fall Vegetables, Goat Cheese, Pumpkin Seeds & Red Wine Vinaigrette ($18)
Warm Asparagus Salad, Hollandaise & Truffle Vinaigrette ($18)
6 bottles 2008 Domaine de la Romanée-Conti ($20,000 each)
6 bottles 2002 Syrah ($5,000 each)
4 28-oz. Bone-In Rib Eyes ($85 each)
6 Porterhouses ($69 each)
2 Pan-Roasted Dover Soles ($66 each)
4 Cold Water Lobster Tail With Lemon Spaetzle ($62 each)
4 bottles 2007 Montrachet, Domaine Romanée-Conti ($9,000 each)
4 Rosemary-Lime Roasted Chickens With Artichokes, Parmesan & Basil ($36 each)
2 Mashed Yukon Gold Potatoes ($12 each)
2 Ginger Sweet Potatoes ($12 each)
2 French Fries ($13 each)
2 Smashed Fingerling Potatoes With Chive Crème Fraîche ($12 each)
2 Truffle Mashed Potatoes ($18 each)
2 Chickpea Fries ($12 each)
2 Gratin Dauphinois Comté Cheese ($12 each)
2 Baked Potato ($12 each)
2 Mac & Cheese ($12 each)
2 Crispy Spaetzle With Gruyère & Chive ($12 each)
2 Onion Rings Tempura ($12 each)
2 Creamed Spinach ($12 each)
2 Glazed Green Vegetables With Goat Cheese & Almond Pesto ($12 each)
2 Glazed Carrots With Tarragon & Yuzu ($12 each)
2 Steamed Asparagus ($14 each)
2 Glazed Market Mushrooms ($16 each)
2 Tender Broccoli With Truffle Gouda Fondue ($16)
Artichoke Risotto With Lemon & Parsley ($12)
12 desserts ($14 each)
3 bottles Remy Louis XIII cognac ($300 each)
Subtotal: $257,009
18% Service Charge: $46,261.62
Total: $303,270.62
Prime Steakhouse in the Bellagio Hotel & Casino in Las Vegas offers a wide variety of surf and turf creations from celebrity chef Jean-Georges Vongerichten.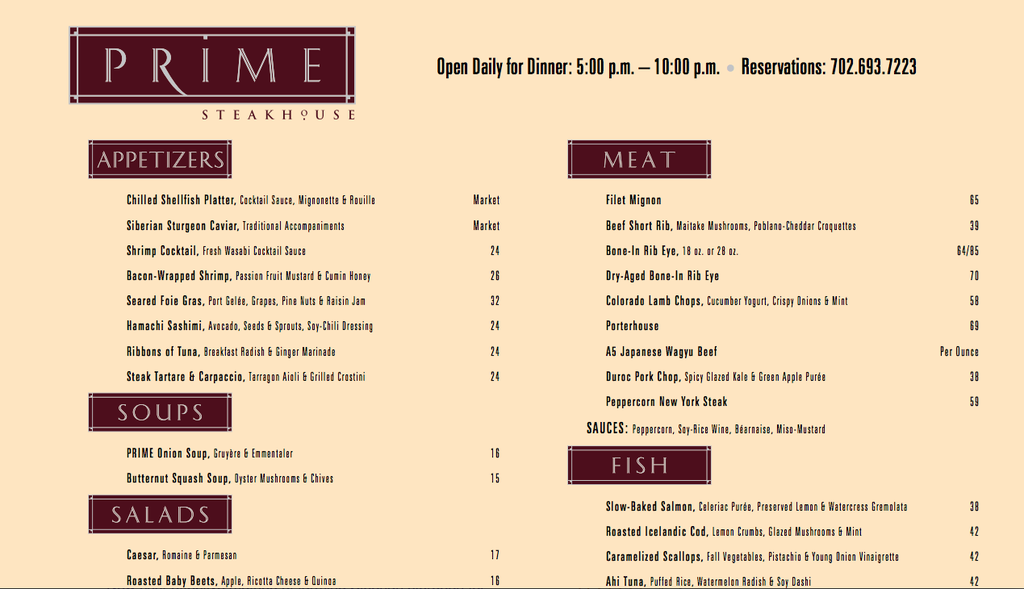 Prime's Siberian Sturgeon Caviar with traditional accompaniments was likely a must for Smith's group. The restaurant lists the item as market price, but Eater Las Vegas has it going for up to $2,500 per pound. A couple pounds of caviar seems reasonable.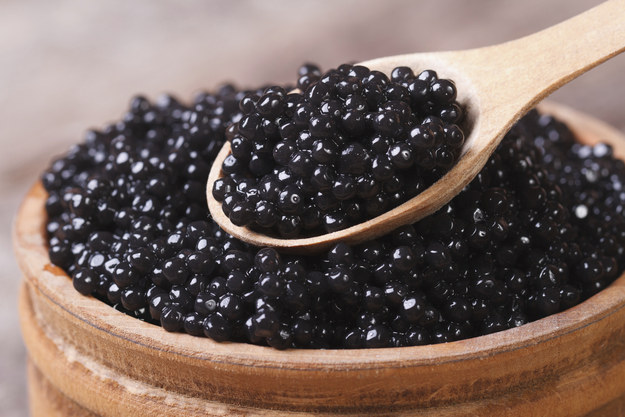 Mercifully for Smith, Prime doesn't put its wine list online. But just down the strip at Mario Batali's Carnevino in the Wynn, a few bottles of Dom Perignon (2003) will run guests $400 each.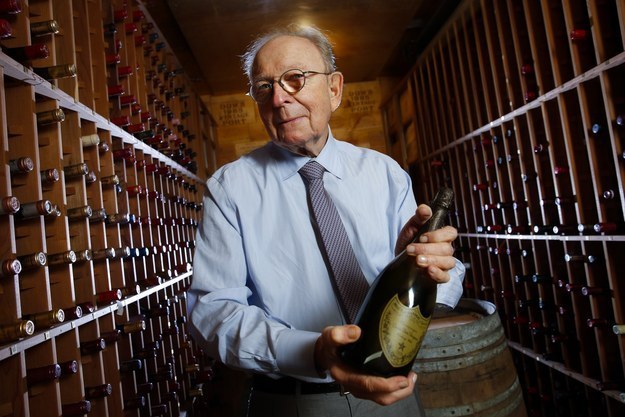 But what are we, farmers? Any respectable internet baron is going to spring for a couple of bottles of the best champagne in the house. At Batali's joint, a 1.5-liter bottle of Boërl & Kroff 1998 will set you back $15,000 each.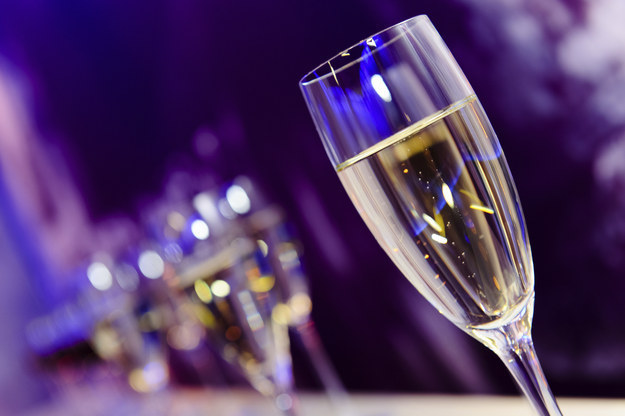 Obviously white wine accompanies any good foodie's fish course. Smith's crew could have grabbed a couple bottles of the $9,000 Montrachet, Domaine de la Romanée-Conti from 2007. An average year, but sometimes compromise is necessary.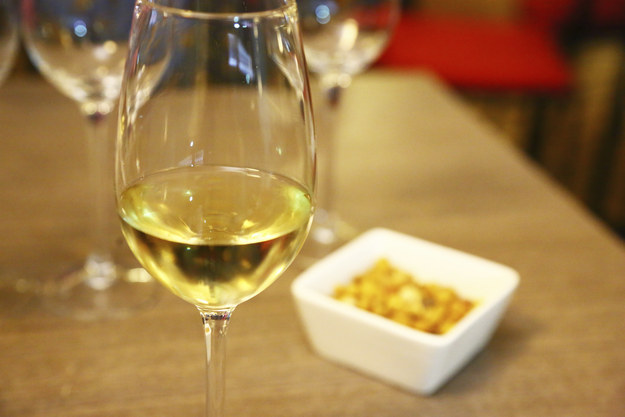 For the reds, perhaps a couple of vintages on the more reasonable side, like the $5,000 per bottle Sine Qua Non "Just for the Love of It" 2002 Syrah.
Join us next week, for the Vice Guide To Surviving Private Jet Rental!