9 Things The Winklevoss Twins Taught Me About Bitcoin
Tyler and Cameron Winklevoss finally got their moment Tuesday morning to tell the world just how much they love Bitcoin, "the internet of money." Here are the most noteworthy Bitcoin facts imparted to an audience of investors at the Value Investing Congress.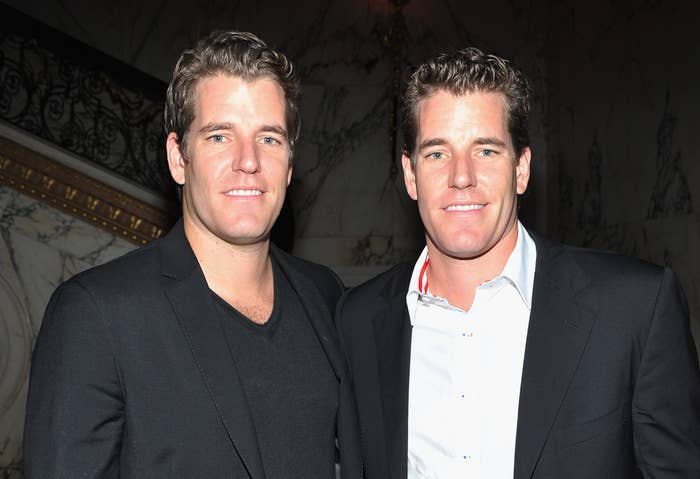 Tyler and Cameron Winklevoss have spent years trying to prove to the world that they know a good idea when they see one.
But after announcing their $1.5 million investment in the controversial cryptocurrency Bitcoin in May, and a subsequent filing to launch a Bitcoin investment vehicle in the form of an exchange-traded fund, the twins known for their role in the early days of Facebook have stayed relatively quiet.
At the Value Investing Congress in New York on Tuesday, the Winklevoss twins, wearing matching outfits of open sport coats — no ties, black slacks, and sneakers — sought to give Bitcoin its moment in the spotlight. And although the audience of investors seemed more than a bit skeptical (the Q&A session included multiple heated discussions over Bitcoin's iffy legality), the Winklevi offered grand hopes for the online currency.
1.
Durability
"There's never been a broken or cracked Bitcoin, so they're good for durability! I've lost many dollars lost in the laundry."
— Tyler Winklevoss
2.
Storage
"With storage of Bitcoin, there's no cost or space requirement. I only have so much room in my mattress, so when it comes to storing more money, that becomes a problem."
— Tyler Winklevoss
3.
"Gold 2.0"
"It's easy to see why a lot of people are talking about Bitcoin as a digital gold, or a gold 2.0."
— Tyler WInklevoss
4.
The Brain Wallet
"You can store your Bitcoin in your head with a 12-character password, it's called the Brain Wallet!"
— Cameron Winklevoss
[Ed.: You can also use a USB stick.]
5.
Argentina Loves Bitcoin
"Argentina people really love Bitcoin because they like to hop over the fence and trade their pesos for U.S. dollars in Uruguay."
— Cameron Winklevoss
6.
Bitcoin fosters philanthropy
"Bitcoin can be divided to the 1/100th million, so I can use Bitcoin to donate a penny to the Salvation Army."
— Tyler Winklevoss
7.
Road to world domination
"The next step for Bitcoin is becoming the currency of a country."
— Cameron Winklevoss (I think)
8.
Expectations vs. Reality
"Is it realistic that one Bitcoin could go from $140 today to $10,000 in the future? I think maybe not."
— Audience member during Q&A
9.
There's no stopping Bitcoin
"To shut down Bitcoin, you'd have to shut down the internet."
— Cameron Winklevoss