BuzzFeed may collect a share of sales or other compensation from the links on this page if you decide to shop from them.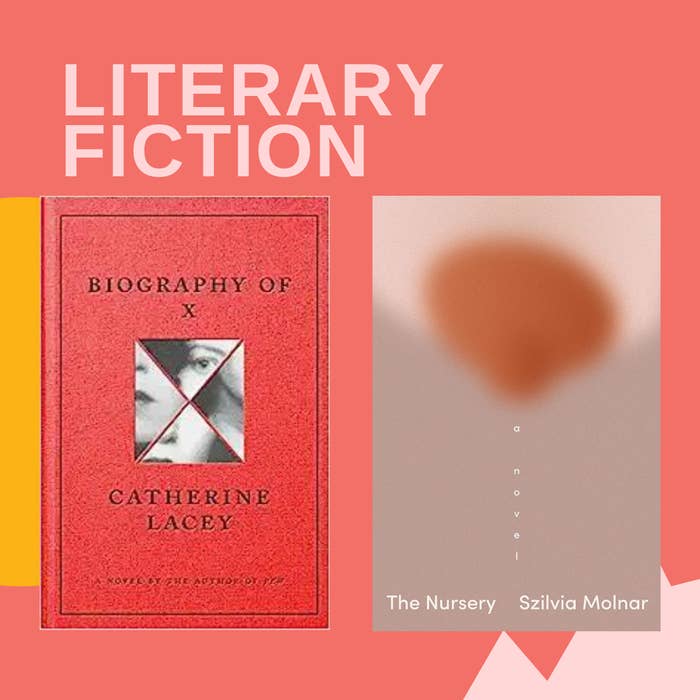 Biography of X: A Novel by Catherine Lacey
One of the most inventive works I've read in a long time, Lacey's latest novel is a must-read for fans of ambitious, genre-bending literary fiction. Set in an alternate 20th-century America, the book takes the form of a biography written by CM, the wife of a deceased iconoclastic artist named X. The problem is few people know who X truly was. She adopted many pseudonyms and personas that took performance art to the extreme. As CM tries to untangle the mystery of X's origins, she often comes up with more questions than answers. Lacey asks readers if it's possible to draw strict boundaries between art and the artist's personal life and dares us to consider which parts of ourselves remain hidden from even our closest companions. —David Vogel
The Nursery by Szilvia Molnar
In this visceral, brief but powerful novel, the unnamed narrator — a Swedish-to-English translator — spirals into postpartum depression after giving birth to her daughter, whom she refers to as Button. Written in raw vignettes, the narrator describes her mental state after a traumatic birth and the long, lonely hours spent alone in a tiny apartment caring for a newborn. She resents her husband, who is largely unaffected by their daughter's birth, and struggles with violent, intrusive thoughts. She finds a friend in a disabled neighbor, but that's not enough to stave off the waves of grief over everything she's lost. —Margaret Kingsbury

Order on Amazon or Bookshop.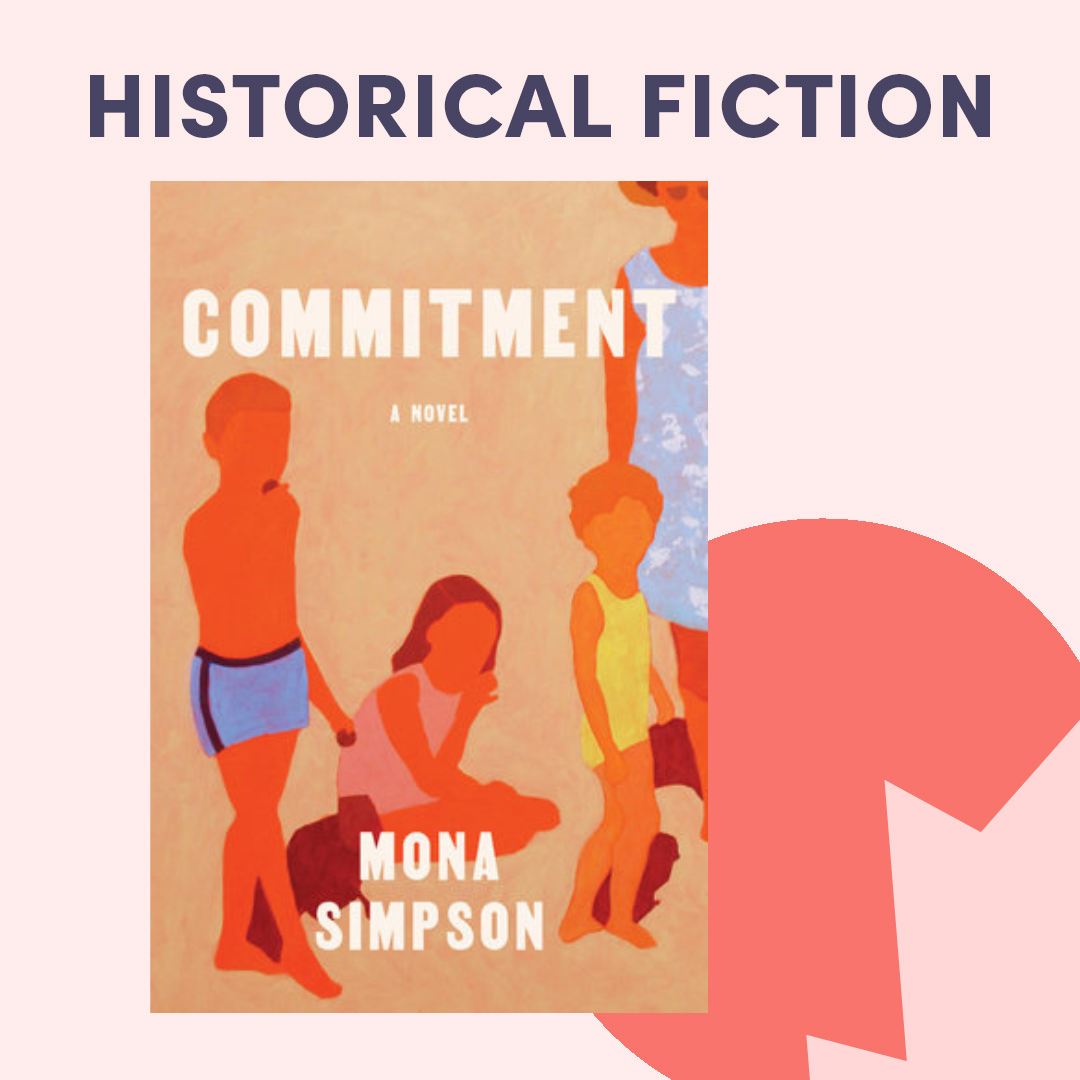 Commitment by Mona Simpson
Set in the 1970s and '80s, Simpson's latest novel is a coming-of-age saga about three siblings grappling with their mother's mental illness after her sudden hospitalization for depression. Single mother and immigrant Diane Aziz has spent the last few decades dedicated to providing the best life for her three children. However, after she drops her oldest child Walter off at UC Berkeley to start the school semester, she's admitted into a state psychiatric hospital for depression. Her best friend tries to take up the reins and help Diane's children, but they all feel the effects of what ends up being a long-term hospitalization. —Margaret Kingsbury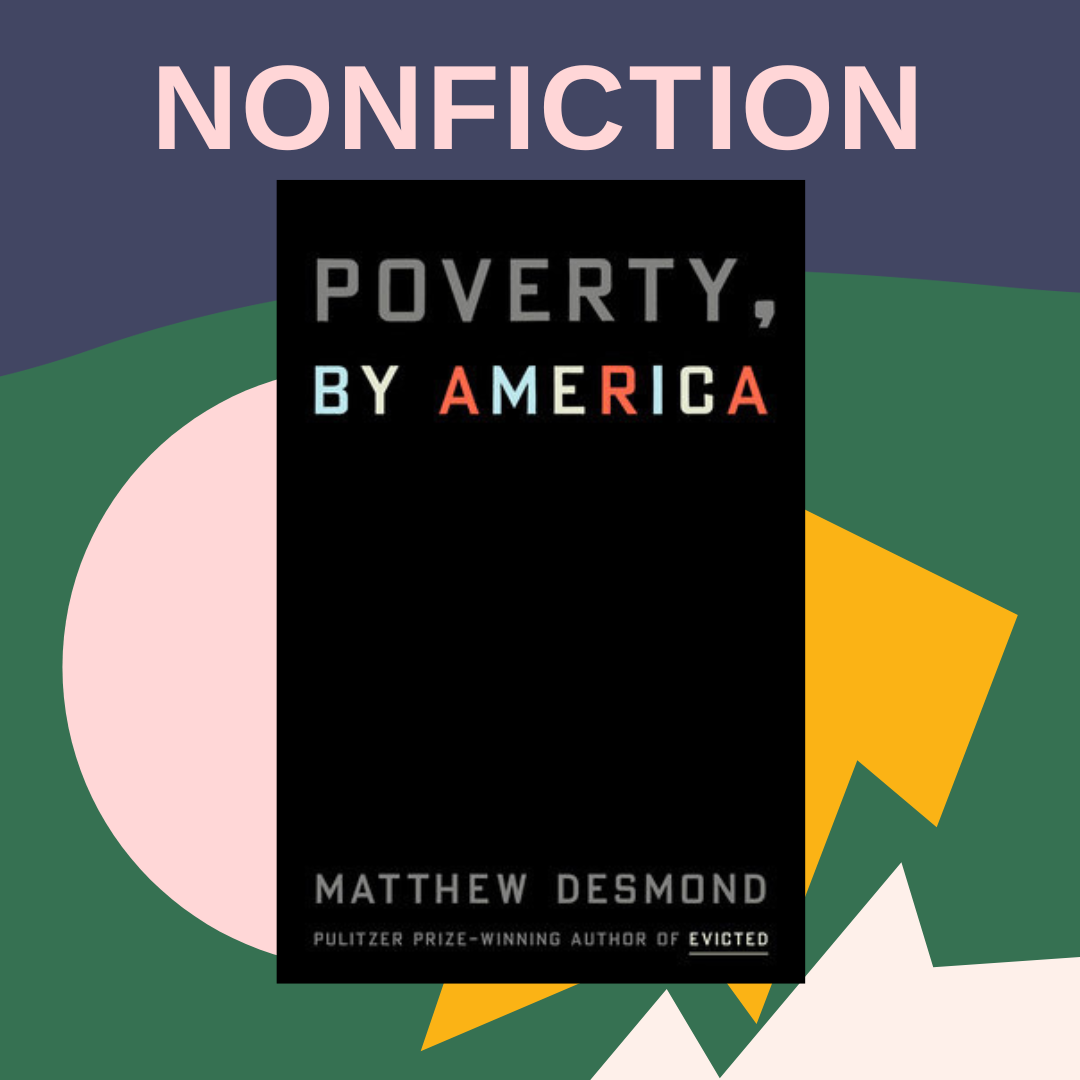 Poverty, by America by Matthew Desmond

In Evicted, his landmark, Pulitzer Prize–winning 2017 book, sociologist Desmond wrote moving vignettes about people who were struggling to make rent in Milwaukee. It was a powerful illustration of the US housing crisis. In his new book, Desmond doesn't bother using analogies or narrative-driven interviews. Instead, he writes succinctly about how the poverty crisis in America has gotten out of hand, and who is to blame. And he doesn't pull any punches, explaining how greed and heartlessness are at the root of the US economy and corporations, but also in every citizen who would rather get an extra $10,000 back in taxes every year than meaningfully change the status quo.
While parsing through seemingly complex topics like the tax code and corporate governance, Poverty, by America reaches a relatively simple conclusion. The poverty crisis in America is one that we could easily solve if anyone had the bravery to do so. Who is willing to step up? —Stephanie McNeal

Order on Amazon or Bookshop.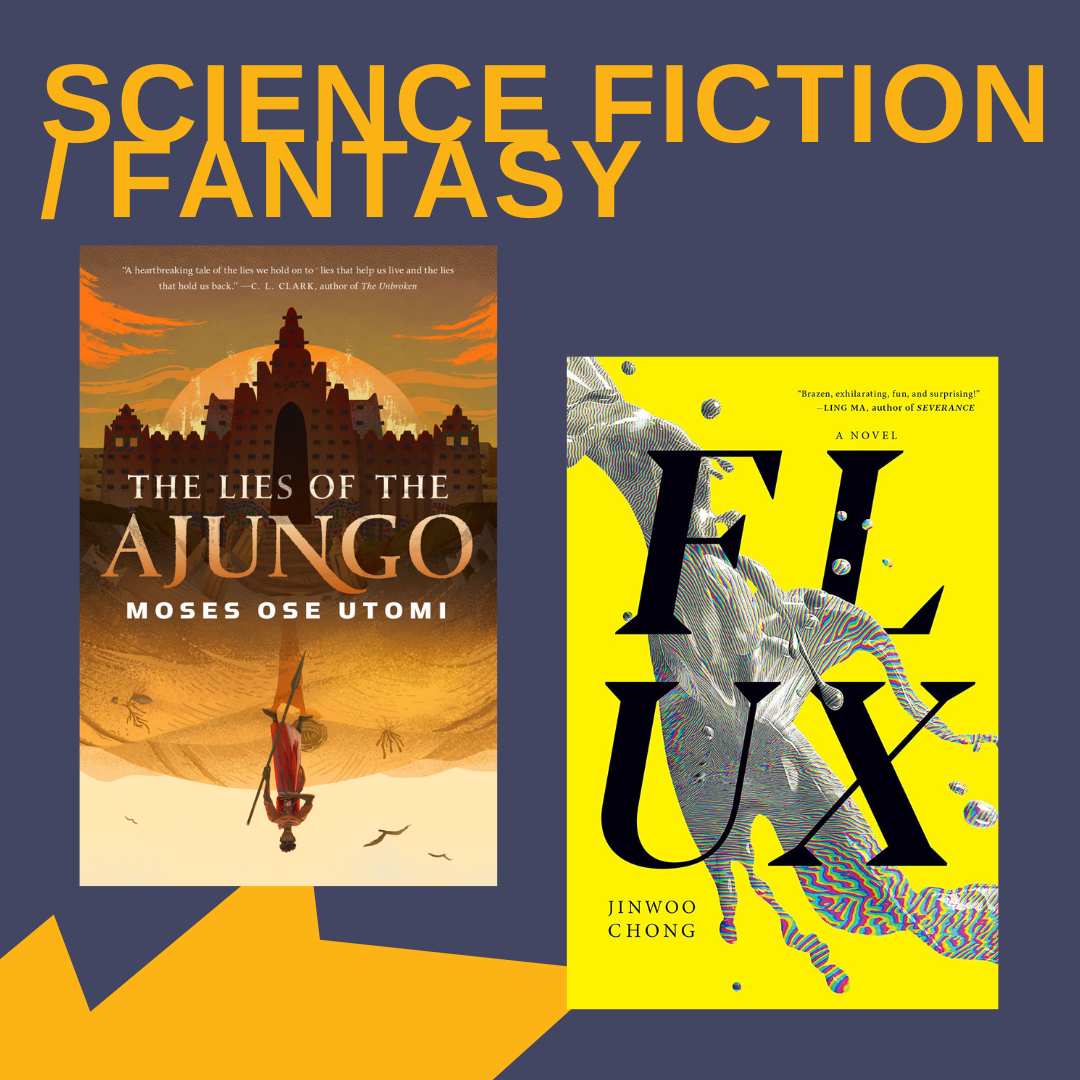 The Lies of the Ajungo by Moses Ose Utomi
This deftly written fantasy quest novella based on Nigerian folklore can easily be devoured in a single sitting. Tutu lives in the City of Lies, where water is scarce. The Ajungo Empire requires all 13-year-olds to have their tongues cut off, and in return for the tongues, they provide water. As Tutu approaches his 13th birthday, and when his mother succumbs to dehydration, he decides that instead of remaining in the City of Lies, he will go on a quest to find a source of water for the city. The city's oba agrees to provide Tutu with traveling supplies and his mother until he returns. However, the truths Tutu finds in his search for water threaten to upend all of Tutu's beliefs about the world and how it works. —Margaret Kingsbury
Flux by Jinwoo Chong
This genre-hybrid novel focuses on three main characters: Bo, an eight-year-old grieving the loss of his mother in a car accident; Brandon, 28, who has recently lost his job in a hostile takeover of his company; and Blue, 48, a key witness in a trial against a tech startup who is also attempting to reunite with his family. As their stories progress, they begin to intersect, leading the three of them to believe they may not be as separate as they originally assumed. Part speculative fiction, part neo-noir, with some time travel thrown in for good measure, Flux is a wildly imaginative read. —David Vogel
The Strange by Nathan Ballingrud
I first encountered Ballingrud's fiction in his wonderfully weird and eerie short story collection North American Lake Monsters. The Strange is a sci-fi western set on Mars. Thirteen-year-old Annabelle's mother has returned to Earth to care for her ailing mother, leaving Annabelle and her father alone in a mining town on Mars, where they mine a substance called The Strange. Then suddenly, all communication stops between Earth and Mars, what people on Mars come to call The Silence. When a gang attacks her father, Annabelle pledges vengeance, and nothing will stop her. This is a fast-paced read with True Grit and classic sci-fi vibes.
—Margaret Kingsbury

Order on Amazon or Bookshop.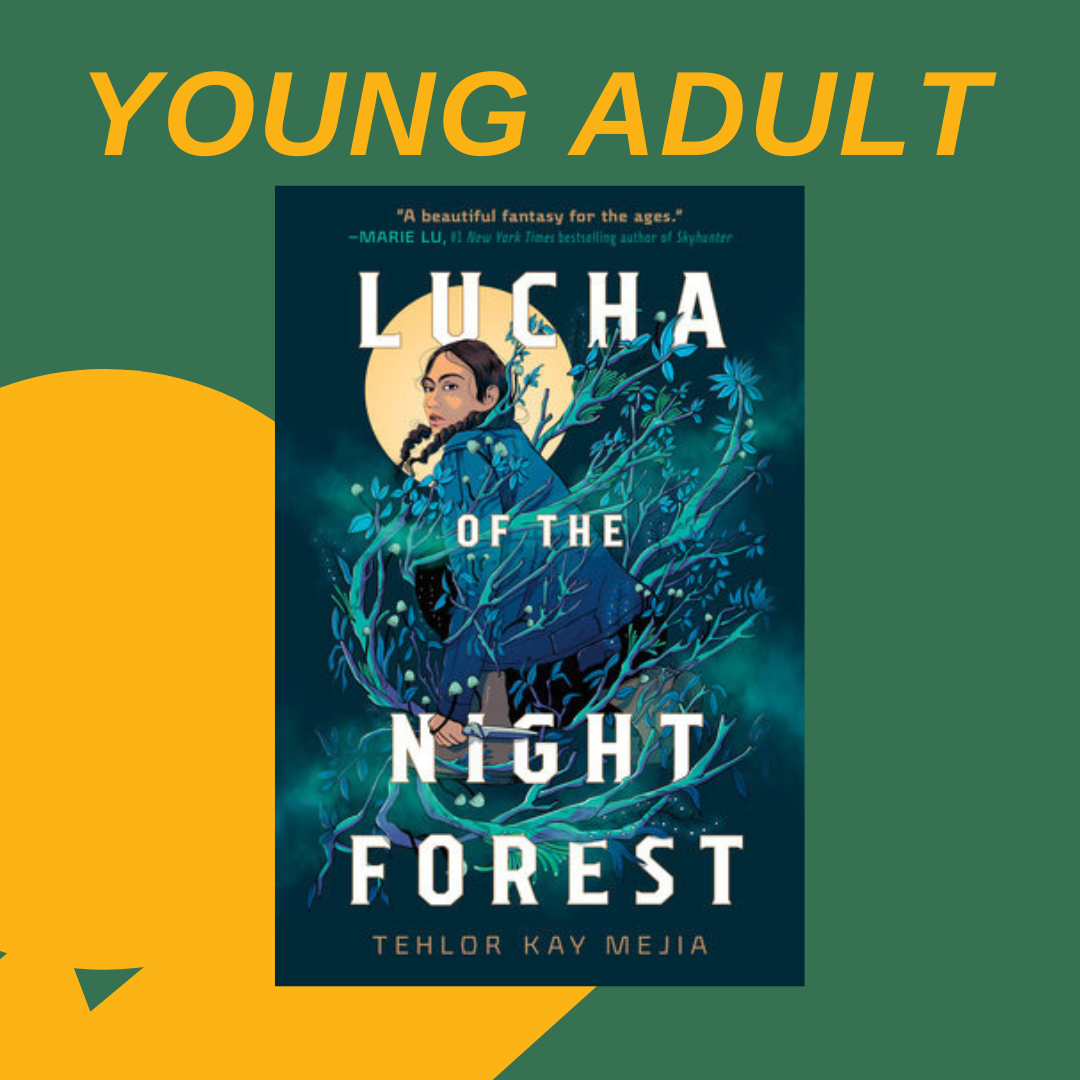 Lucha of the Night Forest by Tehlor Kay Mejia
I'm a sucker for Mejia's expressive and beautiful writing, and this new fantasy is a great reminder of why. Lucha takes occasional jobs killing creatures, but she tries not to tempt fate as much as possible. When one day, their mother, who is in the thrall of a forgetting drug, doesn't come back, Lucha will take her sister with her to go out on their own into the Night Forest. —Rachel Strolle
Order on Amazon or Bookshop.
The Witch and the Vampire by Francesca Flores
Sapphic fantasy lovers, rejoice, for Francesca Flores has created a truly radiant romantic read. Kaye is a Flame witch-in-training, readying herself to kill vampires, just like the ones who killed her mother and turned her best friend, Ava, two years prior. When Ava escapes her home during an attack, Kaye interrupts her plight toward the safety of other vampires. Kaye says she wants to travel together, but secretly plans to turn Ava in. The pair will have to reckon with their reemerging feelings towards each other and make it through the woods alive. —Rachel Strolle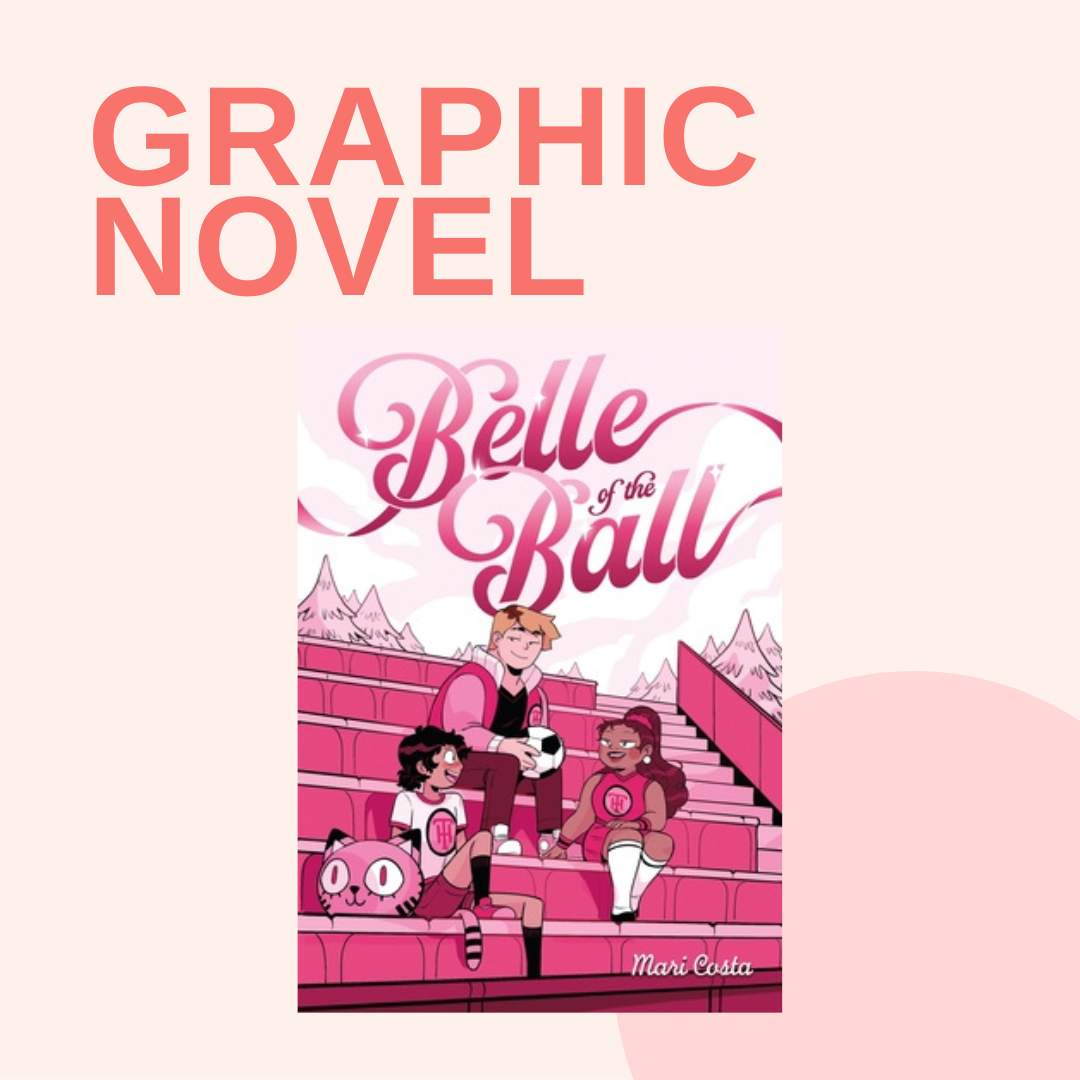 Belle of the Ball by Mari Costa
You may not have known it when you opened this post, but you're reading words written by a notorious love triangle defender. That's right — this is a love triangle book, in fact a fully sapphic love triangle graphic novel, and it is freaking fantastic. When shy Hawkins asks out her longtime crush, Regina, she winds up tutoring Regina's girlfriend Chloe for free. Regina, a head cheerleader, knows Hawkins will do whatever it takes to get close to her. But an unexpected past between Hawkins and Chloe interferes with Regina's original plan. —Rachel Strolle

Order on Amazon or Bookshop.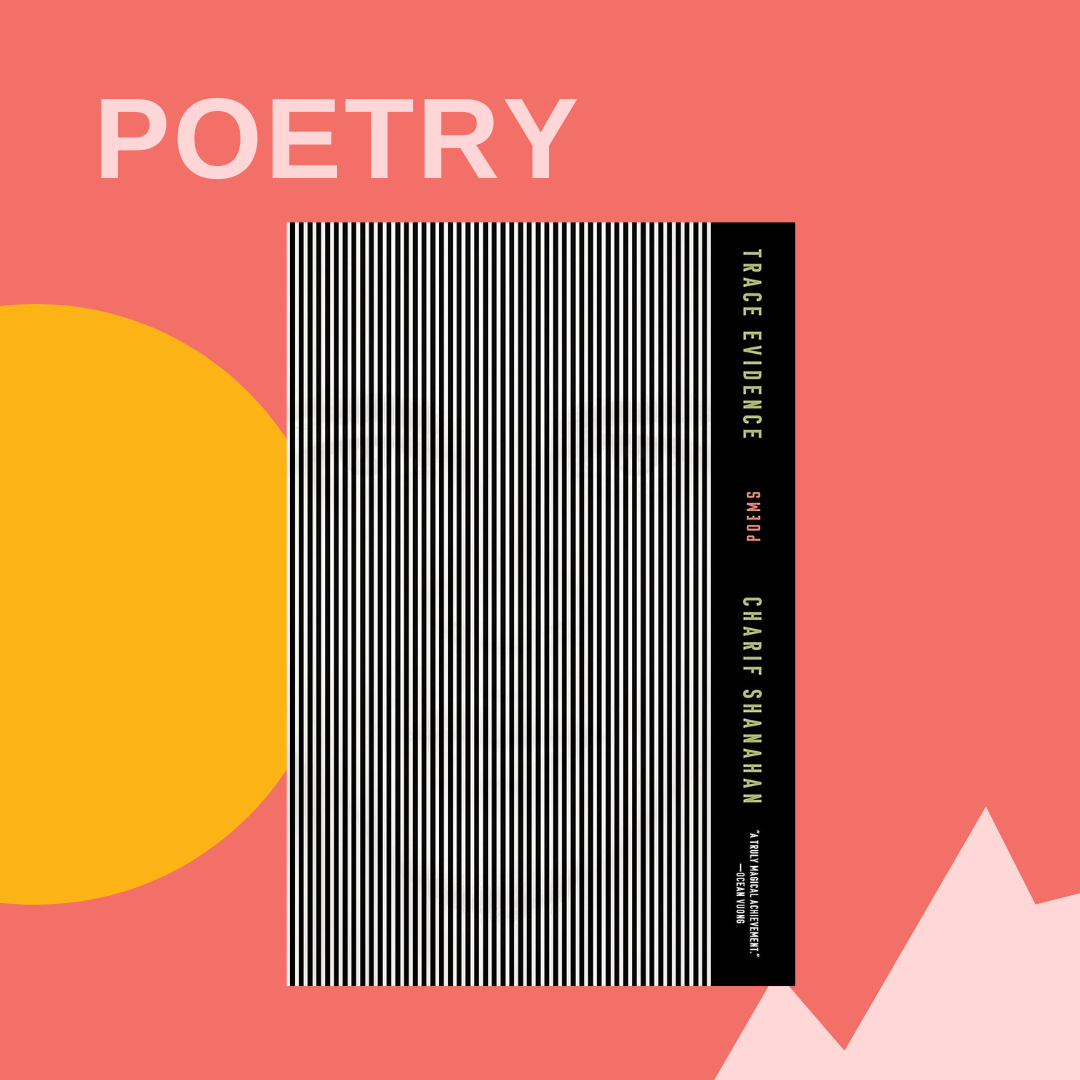 Trace Evidence: Poems by Charif Shanahan
Shanahan's exquisite second poetry collection explores many similar themes to his debut, Into Each Room We Enter Without Knowing, like being mixed race and queer. In "On the Overnight From Agadir," Shanahan describes his reluctance to visit Morocco, his mother's homeland, and the bus accident he's in once there. He broke his neck in the accident and wrote these poems during his long recovery. "Race is fiction, naturally," he says in his poem "Fig Tree." "Biologically, I mean. / I am trying to say something about interdependence, which I don't believe in. / It implies separateness, which is false. I am trying / To say something about being varied expressions of the very same thing. The very same." This lyrical collection is a must for poetry readers. —Margaret Kingsbury

Order on Amazon or Bookshop.