After months of excitement, this week, Black-ish is finally airing the backdoor pilot for its possible spinoff, centering on the eldest Johnson child, Zoey (Yara Shahidi).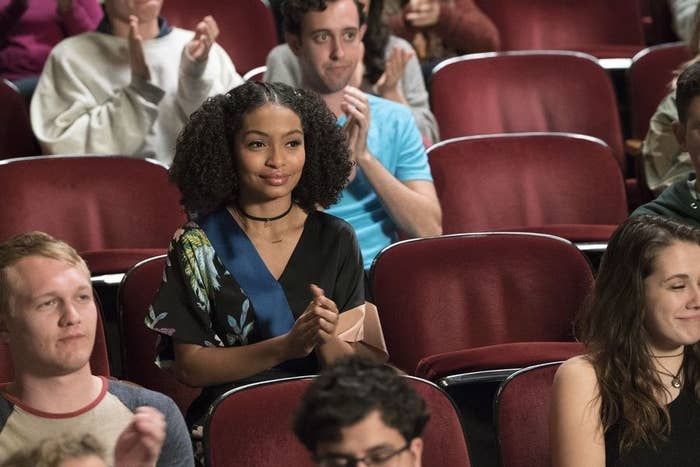 On Wednesday night's episode, we'll see Zoey attend orientation at the fictional Southern California University and face some more issues with Dre (Anthony Anderson) not being able to let go of his favorite child.
It's been widely reported that the episode features Trevor Jackson as Zoey's love interest and Matt Walsh and Chris Parnell as administrators at the college. But in an exclusive clip we see Zoey is not the only Black-ish regular making a move to the spinoff...
Charlie's (Deon Cole) coming along for the ride! Apparently, he's been an adjunct professor this whole time.
In an interview with BuzzFeed News, Cole said Black-ish showrunner Kenya Barris called him and asked him what he thought about being a part of the special episode.
Cole didn't go into Black-ish expecting Charlie would be a fan favorite, but he's excited about the extra work the spinoff would bring. "Maybe you'll see more of him… But the way that it's been has been amazing, so if it ain't broke don't fix it," he said.
As for whether or not Charlie's constantly forgotten son, Eustace (Christopher Griffin), will make an appearance in the spinoff as well, Cole laughed and said, "If you see Eustace, let me know."