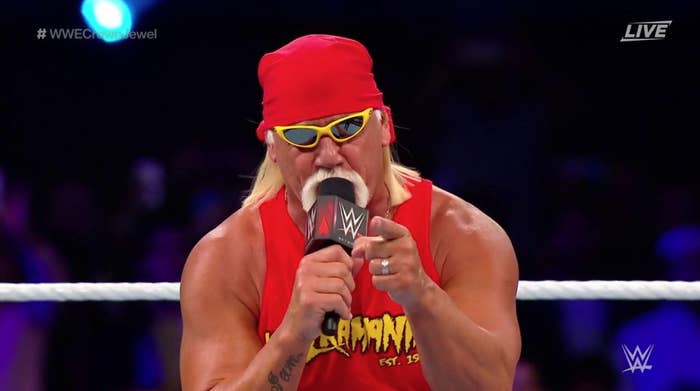 Khashoggi, who lived in the US and was a columnist for the Washington Post, was killed inside a Saudi consulate in Turkey on Oct. 2, allegedly on orders from Crown Prince Mohammed bin Salman, prompting calls to cancel the WWE event.

As for Hogan, he was initially fired by WWE in 2015 after transcripts from the sex tape he sued Gawker over were leaked and contained him using racist language.
Needless to say, bringing Hogan back has only isolated even more fans who felt uncomfortable with the Riyadh-based event on Friday to begin with.
People especially took note of the hypocrisy of Hogan's theme "Real American" playing in wake of Khashoggi's death.
And some suggesting that the disgraced wrestler was the only one who would take on the controversial hosting job.
Upon his return, Hogan thanked fans both at the event and on Twitter.
But neither him nor WWE have responded to the outrage over his return to an already controversial production.
BuzzFeed News has reached out to representatives for the WWE and Hogan for comment.