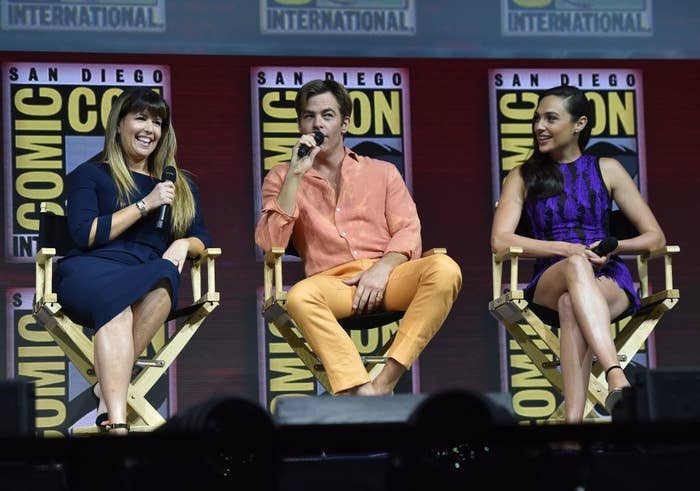 While we didn't learn anything about how Steve Trevor (Chris Pine) survived an exploding plane, director Patty Jenkins and her two lead stars did use an appearance at San Diego Comic-Con on Saturday to share some insight into what to expect from the sequel to Wonder Woman (including a clip!) — and explained why it's set in 1984.
Jenkins said she very much enjoyed what the setting of World War I brought to the first film because "when you dig into these eras, they, as metaphors, really symbolize things that are true always."
Of the year 1984, she said, "There was something about that time that was such the beginning of modernity and the mechanized world."

Jenkins said that she herself grew up in the '80s and wanted to set Wonder Woman 1984 during that time "because it really was mankind at its best and worst."
"There was a lot of elegant and beautiful and incredible things about the '80s, too, at the same time as we were revealing the worst of us," said the director, explaining that she wanted the audience to see Wonder Woman (Gal Gadot) "in a period of time that's really us at our most extreme."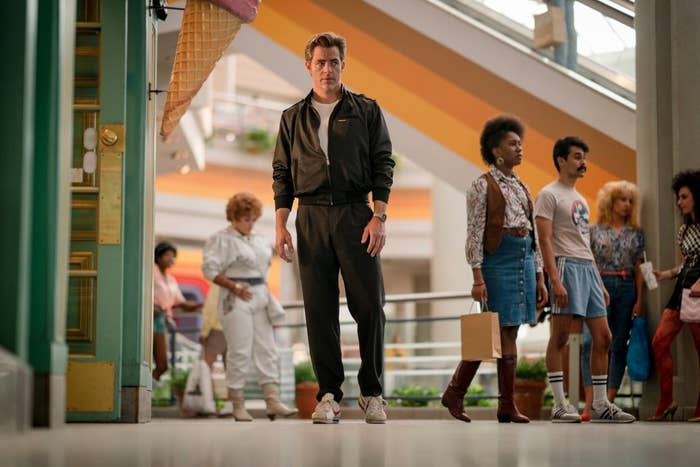 The film has only been in production for a few weeks, but still Jenkins was able to treat the Hall H audience to a completed scene, giving a taste of why the sequel is an '80s movie.
When the scene starts, the camera pans up to Diana Prince in her Wonder Woman costume; she's standing in the middle of a sleek '80s shopping mall, blocking two men with guns from harming a little girl.
Wonder Woman knocks the girl back into the safety of a giant teddy bear outside a storefront; she advances toward the two armed crooks, crushes their handguns with her bare hands, pulls out her Lasso of Truth to tie them up, and uses them as an anchor to swing down to the ground floor of the mall.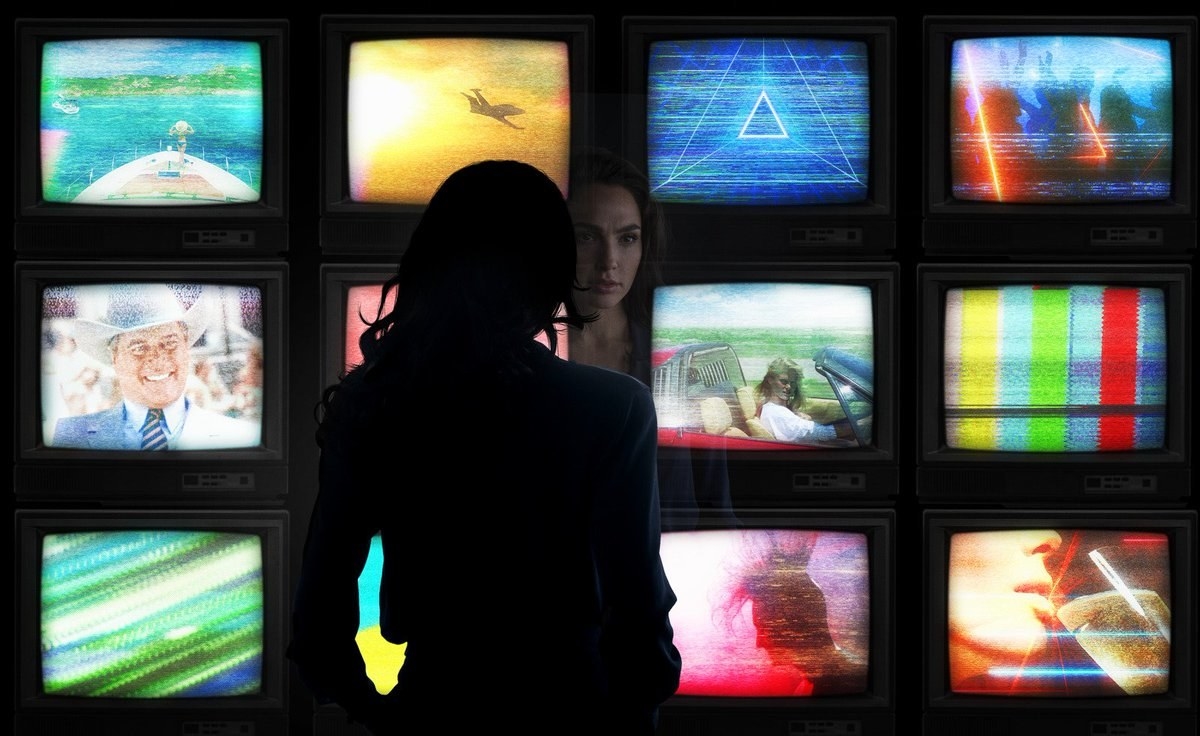 After the clip played, Jenkins said that the challenge of avoiding the stigma of sequels was one of the reasons she was drawn to working on Wonder Woman 1984.
"If we can make a movie about something completely new, pure, and strong, and as unique in its own right as the first one, of course I would want to do that," she said. "So to me it's an interesting experience to all be together again making it, but it's not more of anything, even though of course it's evocative of all of those same things that happened the last time."
Gadot also stressed that Wonder Woman 1984 is intended to be its own stand-alone movie.
"The way we all look at it is: It's not a sequel — it is its own story; it's a different chapter. It's a whole new movie," she said. "For all of us, when we approach it, every day that we come to set, we come and we give our best, and the bar is very, very high, but our aspirations are even higher, so we just give it everything we have really hoping what we bring, you guys will love."