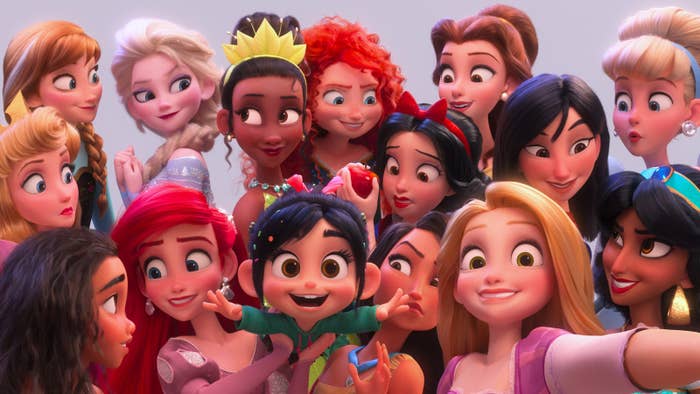 While Vanellope von Schweetz stumbling upon Disney's sorority of princesses has been the most anticipated moment of Ralph Breaks the Internet since it was teased at Disney's D23 Expo over a year ago, the Wreck-It Ralph sequel's most fun surprise happens in the following scene where Vanellope gets her own signature Disney Princess song, laying out what she wants in life.
While the music fits Disney tradition, and is even crafted by Academy Award–winning composer and Disney mainstay Alan Menken, the song "A Place Called Slaughter Race," as its name would suggest, has lyrics that buck convention with mentions of "fallen wires, dumpster fires, creepy clowns, and burning tires."
(And for those who haven't seen the movie, SPOILERS AHEAD.)
To set up the song, Ralph Breaks the Internet follows the titular Ralph, a Donkey Kong–like arcade villain who finds redemption in the first film by putting an end to the glitch that left Sugar Rush kart racer Vanellope von Schweetz exiled from her own game. He and Vanellope remain best friends, but their friendship hits a snag when Vanellope's arcade game is broken and the part to fix it is too expensive for their real-world arcade owner to afford.
Ralph and Vanellope decide to enter the world of the internet as a way to make money to buy the video game part themselves, and while they almost make money stealing the car of Shank, the lead character in a Grand Theft Auto–like online racing game called Slaughter Race, the real money starts rolling in when Ralph starts making viral videos that they can sell advertisements on.
Vanellope becomes one of the viral video advertisers, which takes her to OhMyDisney.com. There, she gets distracted from herding site visitors toward Ralph's videos, and she ends up in a room full of Disney Princesses, who eventually convince her that she may also be a Disney princess, who needs to stare into a body of water and figure out what she wants. When Vanellope finally finds a puddle to gaze into, her "I want" song begins, and she comes to the realization that rather than save her game Sugar Rush, she would rather live forever in "A Place Called Slaughter Race."
"A Place Called Slaughter Race" started as a solution to push the story of Ralph Breaks the Internet along so that the princess scene would not be done in vain, according to the song's cowriter Phil Johnston, who's also one of the film's writer-directors. When the Disney Princess scene was first shown at the 2017 D23 Expo, it ended with the princesses showing Vanellope their more imperfect traits, like cat allergies and the need for prescription eyeglasses, but when the filmmakers decided to give Vanellope a song to map out her motivations in the movie, that all had to change.
"We realized the princess scene wasn't setting up the song efficiently," Johnston said. "So we went back and changed the back end for the princesses to ask her about What is her dream? and the whole You'll know you've found your dream thing."

The song started as an Alan Menken–style song before Alan Menken agreed to write the music for it.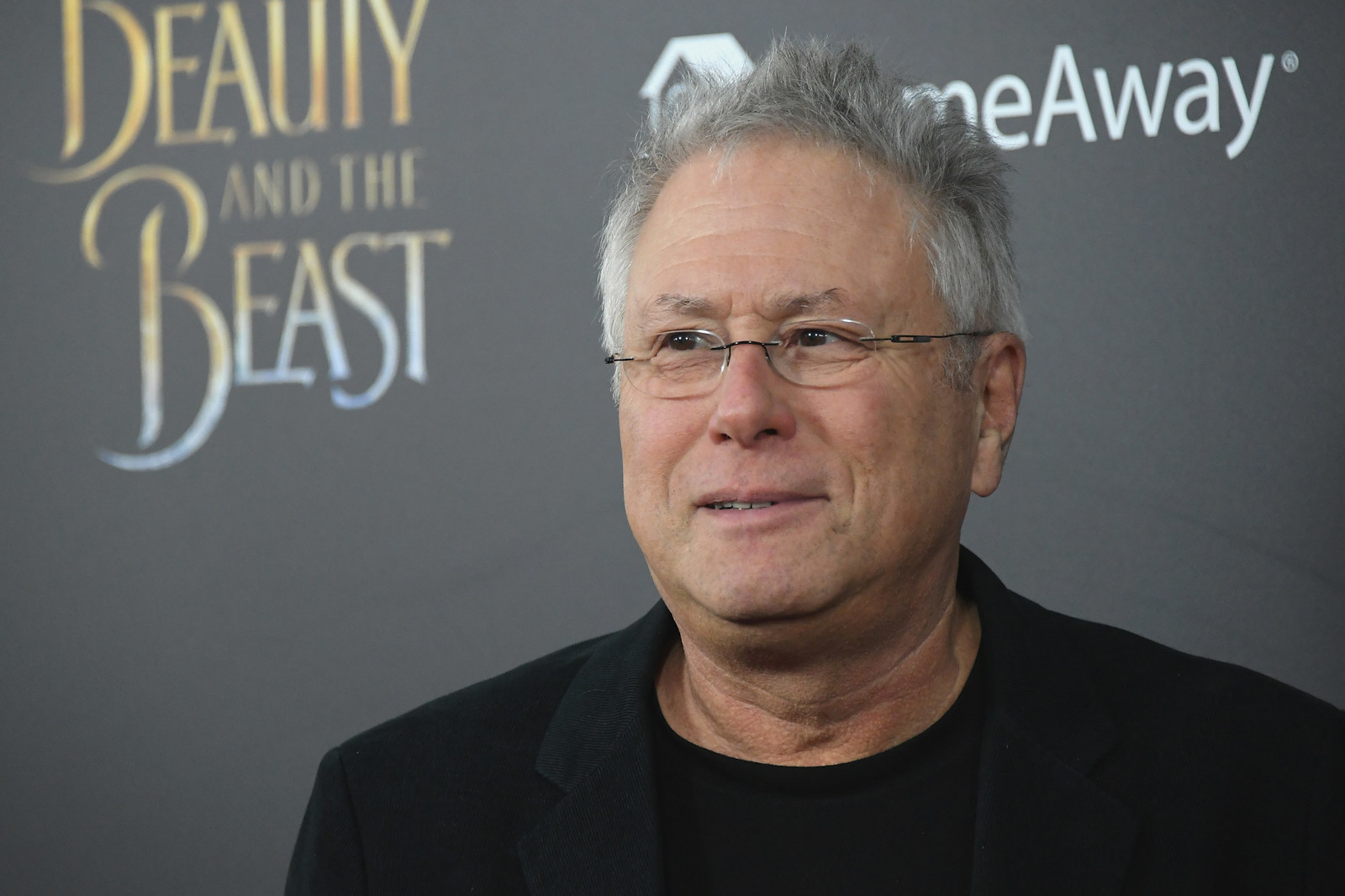 When the song idea was still nascent, Johnston tapped Disney's executive vice president of music, Tom MacDougall, to write it with him in the style of Alan Menken (the composer for Disney classics like Beauty and the Beast and Aladdin). MacDougall told BuzzFeed News that when a Disney film like Ralph calls for a one-off song to propel the story, he is usually pitching other musicians and songwriters to come in and write. However, "this one was unique because it was so character-based and storytelling-driven that I really didn't have the ability to go out to a songwriter because we didn't know if the idea was going to work yet."
Once Johnston and MacDougall had a draft of a Menkenlike "I want" song, MacDougall told Johnston, "Well, I know Alan Menken. Why don't I just call him and actually make it an Alan Menken song?"
Menken agreed to help, and the song clearly draws from some his classics like "Belle," but MacDougall noted that they also used some of Menken's deep, deep Disney cuts to put the composition together, including the song "Shooting Star" that didn't make the final version of Disney's Hercules.
"['Shooting Star'] just has this big, epic ending where Hercules is sort of singing to the stars that he wanted to be a part of the world of the gods," MacDougall said. "And when the song changed, as Phil said, I felt like we needed a moment like that, a quiet reflective moment, but then it ramps back up into this big, powerful moment."
Johnston and MacDougall described Menken as a consummate collaborator. When they added lyrics to an orchestral dance break that Menken wrote, rather than be vocal about it not working (as he is wont to do), Menken immediately got what the pair was going for and made it all add up to something better.
Nailing the tone of the song was the hardest part.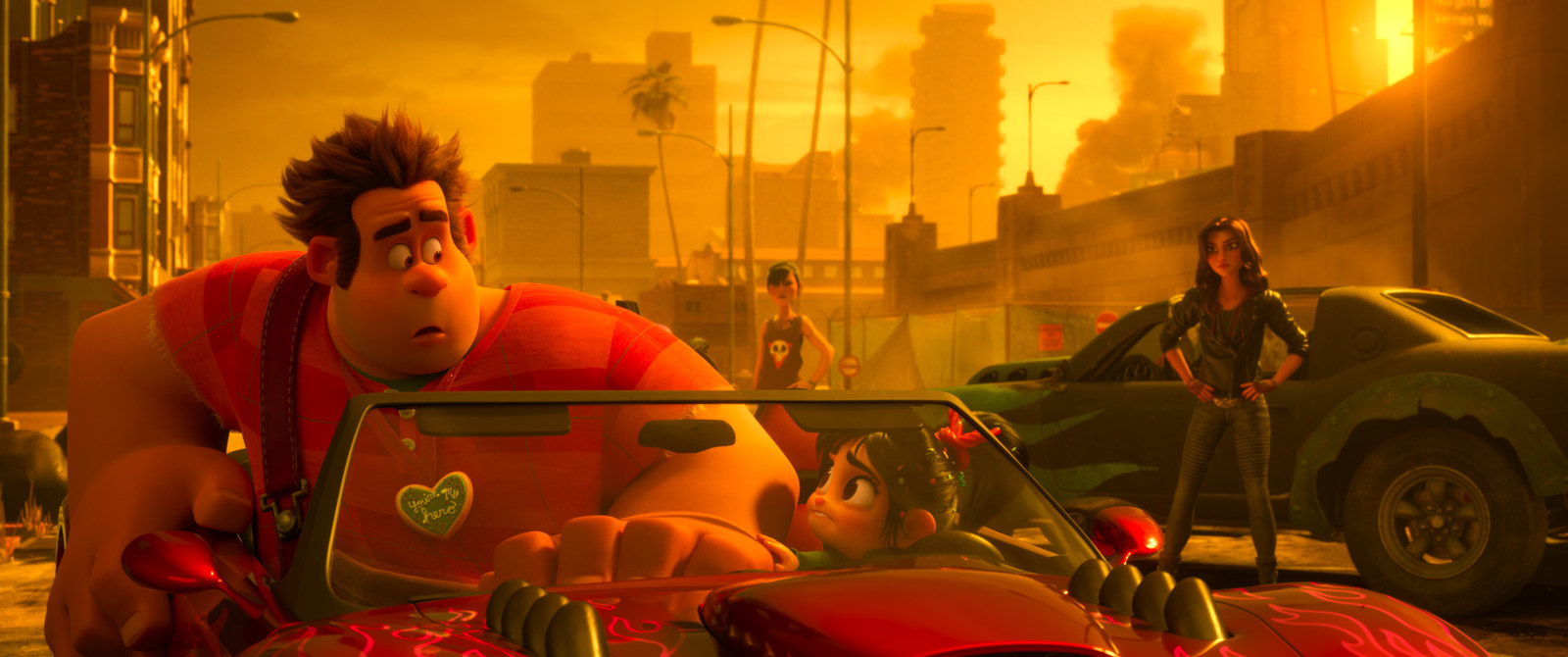 Ralph Breaks the Internet is a comedy, but Johnston is quick to point out that that's not something his characters are aware of. Slaughter Race may be this high-octane Grand Theft Auto wonderland full of misfits, but "Vanellope is completely earnest in her desire [to stay there]," Johnston said.
"This world to Vanellope, through her eyes, is truly beautiful, and she's truly conflicted," he said. "A Place Called Slaughter Race" is not a gag song, he added: "It's a really emotional song" for Vanellope that serves as the turning point of the film, where she realizes that she and Ralph are chasing different dreams.
Since the narrative is simple enough to be boiled down to Vanellope thinking, "What will my friend say? I don't really want to go home, but I feel terrible about my friend," Johnston and MacDougall had a lot of room to get creative with the lyrics.
"Going through a fog of mace obviously isn't the most Disney thing. ... We walk to the edge and sometimes step over it, and then just pull ourselves back, but we really did want it to feel both modern and classic all at once," Johnston said of the duo's process in writing the song.
They had the most fun adding the line "Happy dreams, not creepy clown dreams" toward the end, especially because Johnston has enough of a predilection for clowns to line his office with dozens of paintings of them.
"There were a number of people who were like, 'Why the hell is there a clown on a bicycle saying "happy dreams, not creepy clown dreams"?' And Tom and I were like, 'It's because it's wonderful. It's exactly what it needs to be,'" he said.
Still, he added, it was a concern for the pair to mask the more unflattering parts of Slaughter Race as well, "to make sure that the audience would feel OK that Vanellope might actually spend the rest of her life there."
So rather than depicting people getting shot or robbed, MacDougall said they chose to use "set piece things like a dumpster fire that's just something that could happen in the background" without threatening Vanellope's life.

That really is Sarah Silverman and Gal Gadot singing the song.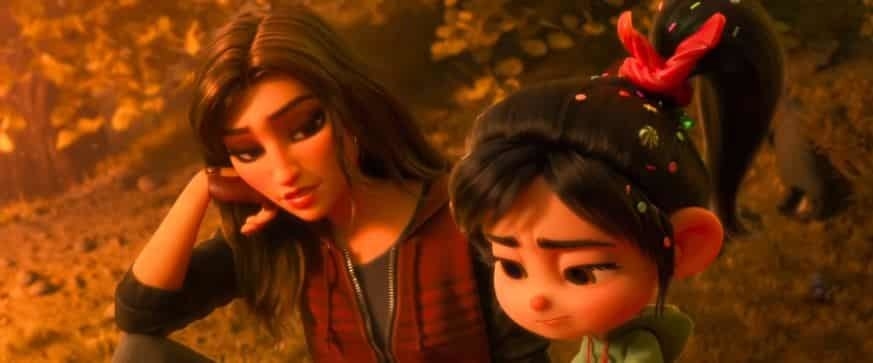 Disney hasn't been a stranger to using separate voices to sing their musical classics (think Broadway icon Lea Salonga as Princess Jasmine's singing voice in Aladdin), but for "A Place Called Slaughter Race," which highlights Sarah Silverman's and Gal Gadot's characters, "every single note you hear are those two ladies," MacDougall said.
"There's nothing in there. There's no trickery, there's no secret sauce, there's nothing," he added. "It's just those two ladies singing their hearts out."
And having a duet with Silverman was one of the things that sold Gadot on voicing Shank.
"She said she had sung in Israel some, but never professionally. But she liked to sing and was up for the challenge," Johnston said. "And yeah, we flew Rich and Tom and I to London, where she was prepping for Wonder Woman 2, and recorded with her there. ... She's so good. I mean, she has a beautiful voice."

Julia Michaels, a singer-songwriter who cowrote songs like Justin Bieber's "Sorry" as well as her own song "Issues," had met with MacDougall years before and told him she was as big a Disney fan as there is. So, when MacDougall was looking for someone to make the pop version of "A Place Called Slaughter Race," she was just what he needed. He had warned her the song was crazy, but "she said 'yes' immediately and then went off, and her big note was 'Do I have to use all of these lyrics?'"
MacDougall gave Michaels his blessing to do what she wanted with the song, and when she and her producer Ian Kirkpatrick sent their first version, MacDougall says it was about 90% of what we hear today.
"In a world of people asked to 'make things their own,' I couldn't think of a better example of someone making something so crazy their own," MacDougall said.
So does the song make Vanellope a princess?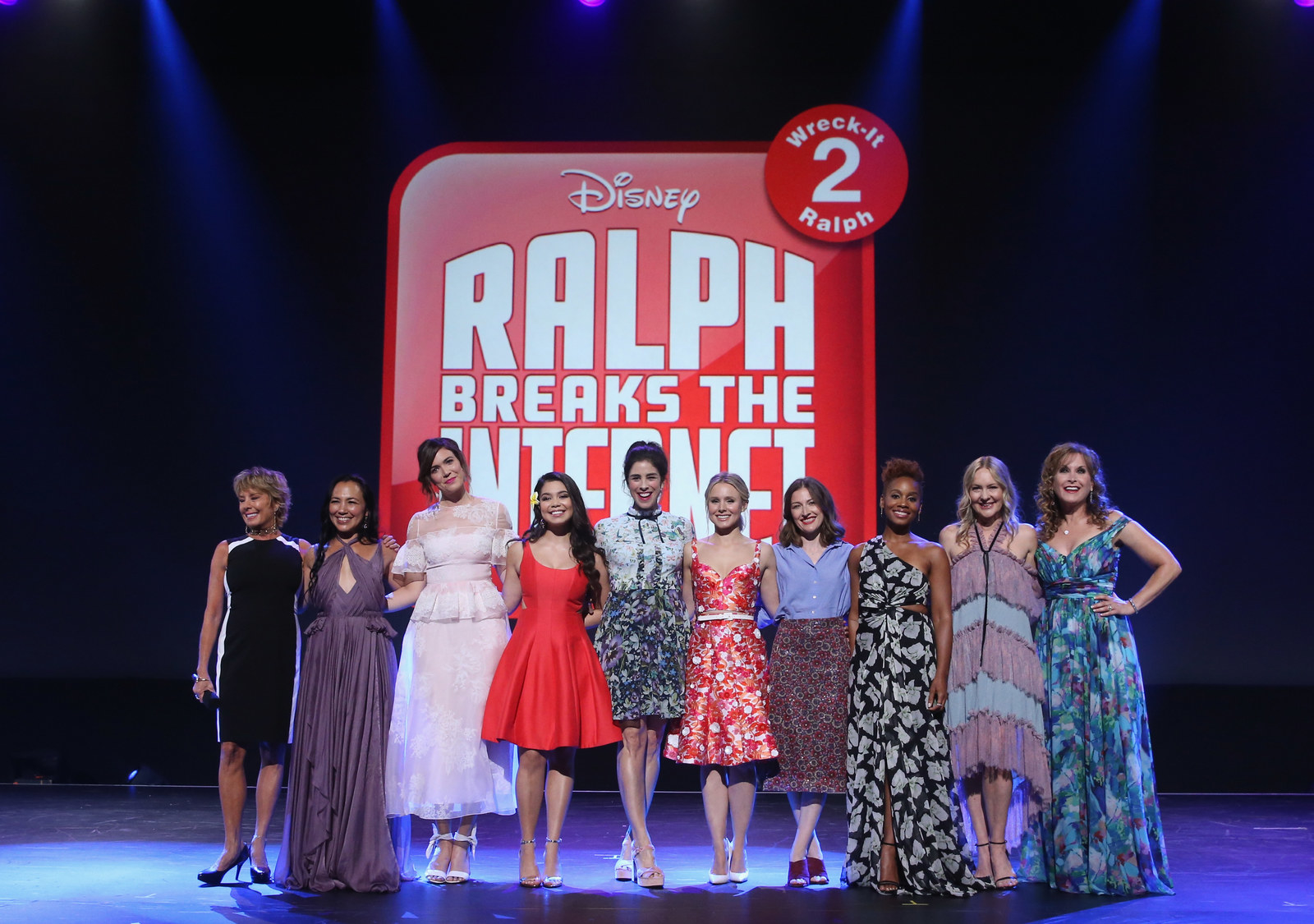 While it's discovered at the end of Wreck-It Ralph that Vanellope is actually the princess of her game Sugar Rush, she was never pitched to be in the running as an official Disney princess until she met all the other ones and saw everything she had in common with them, including people mistakenly thinking her problems are always solved by a big, strong man.
We reached out to Disney for comment on whether Vanellope is considered to be an official princess, but Johnston said if he had any say in the matter — which he doesn't — he believes she is absolutely a Disney princess, and 100% backs Silverman's claim, which she has stated in multiple interviews while promoting the movie, that Vanellope is the first Jewish Disney princess.
It's a sentiment MacDougall agrees with, adding that with the original song "A Place Called Slaughter Race," hopefully Vanellope is "an Academy Award–winning princess at that."