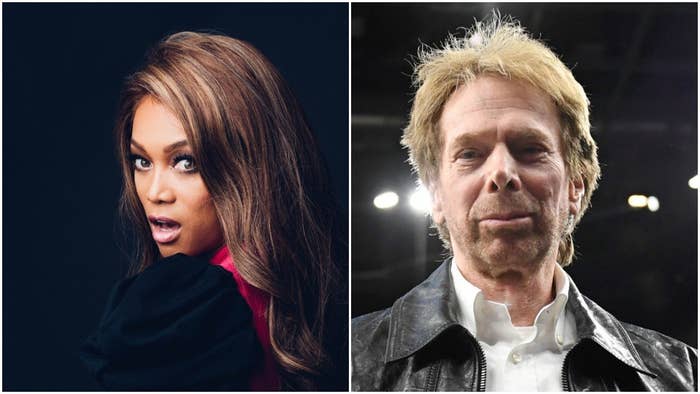 In an upcoming episode of BuzzFeed News' Profile, Tyra Banks claims mega-producer Jerry Bruckheimer reneged on a promise to give her a role in a new film if she agreed to appear on the poster for Coyote Ugly.
Looking at the camera to warn the producer she is about to put him on blast, Banks told Profile how she didn't want to appear on the poster because her role in the film was so small and she didn't want to mislead fans.

But Banks said Bruckheimer insisted.
"You're my only person in the movie right now that has international recognizability, so I need you on there because you're known in Asia, and Africa, and Europe ... and I need to sell it internationally," Banks said Bruckheimer told her.
Before Banks could even turn him down, the supermodel said Bruckheimer promised her a starring role in one of his next three movies if she did the poster.
A representative for Bruckheimer (Pirates of the Caribbean franchise and Top Gun). did not immediately respond to a BuzzFeed News' request for comment Thursday.
Despite the story, Banks, who is promoting her new television movie Life-Size 2, said the sequel she'd most want to do next is — Coyote Ugly. However, Bruckheimer owns the rights to it. Appearing to address him directly, she said, "Still waiting on that role...But you know what? Scrap those [other] movies, you control the rights of Coyote Ugly 2, so let's do it, boo!"