Before Anthony "The Mooch" Scaramucci was director of communications at the White House, he had a burgeoning producing career in Hollywood.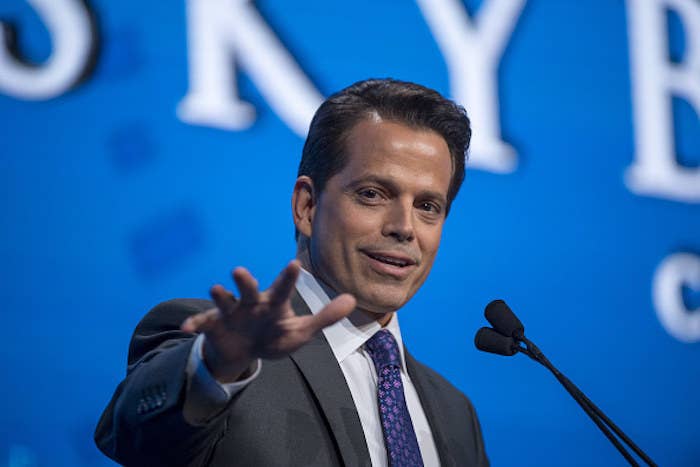 In 2012, while he was still managing the SkyBridge hedgefund, Scaramucci invested in a film titled Big Words, directed by This American Life producer Neil Drumming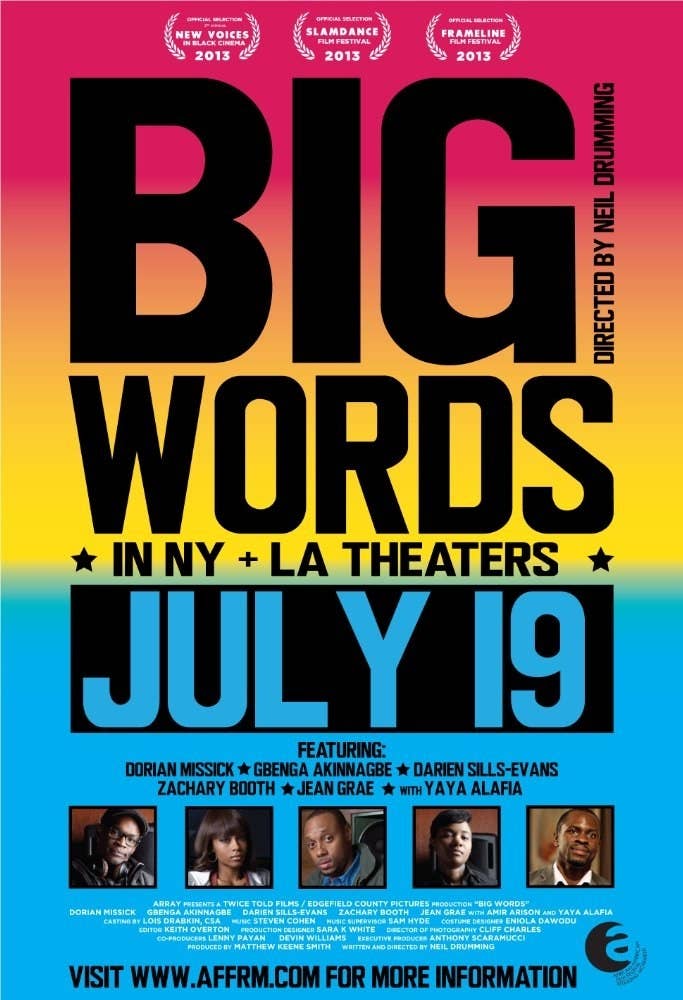 The film, starring Gbenga Akinnagbe and Yaya DaCosta, is about thirtysomething former members of a promising rap group working through their struggles, regrets, and change right around the 2008 presidential election.
On Friday, Big Words director Drumming shared his experience working with Scaramucci on the project on Facebook.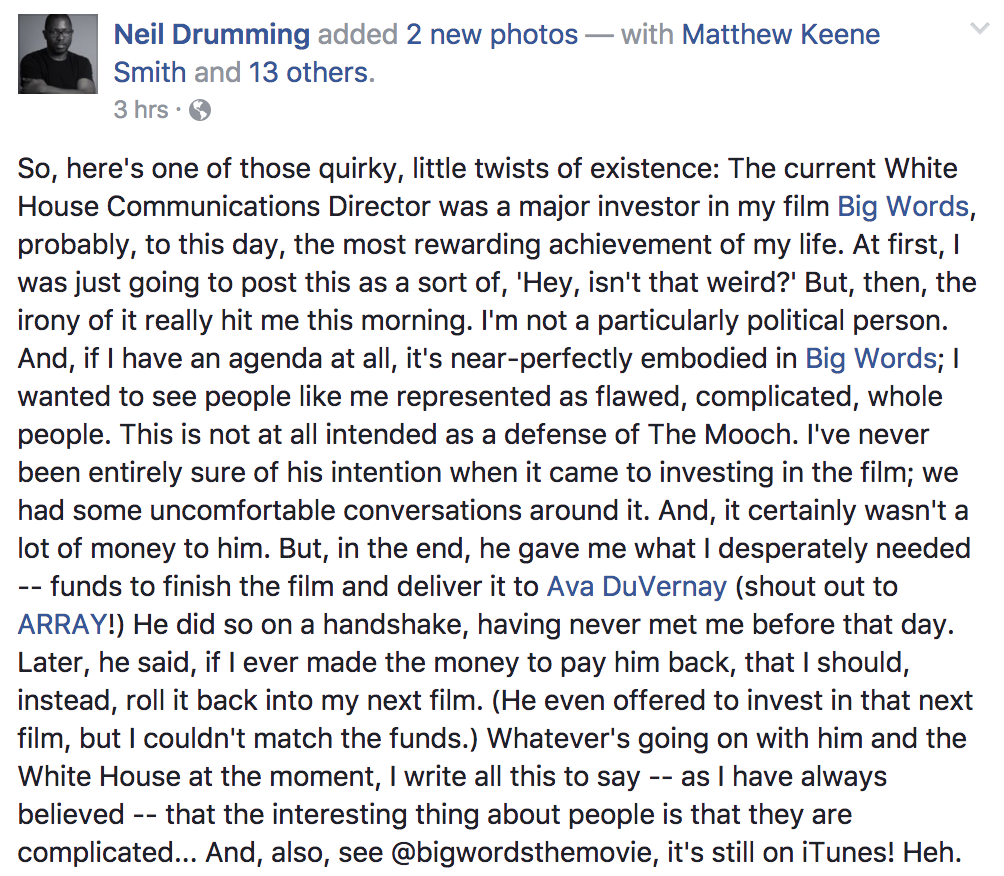 While Drumming and Scarmucci haven't collaborated on another feature, Scaramucci also co-produced Soul Food director George Tillman Jr.'s 2013 movie The Inevitable Defeat of Mister & Pete, as well as Barry Levinson's upcoming HBO movie in which Al Pacino stars as Joe Paterno.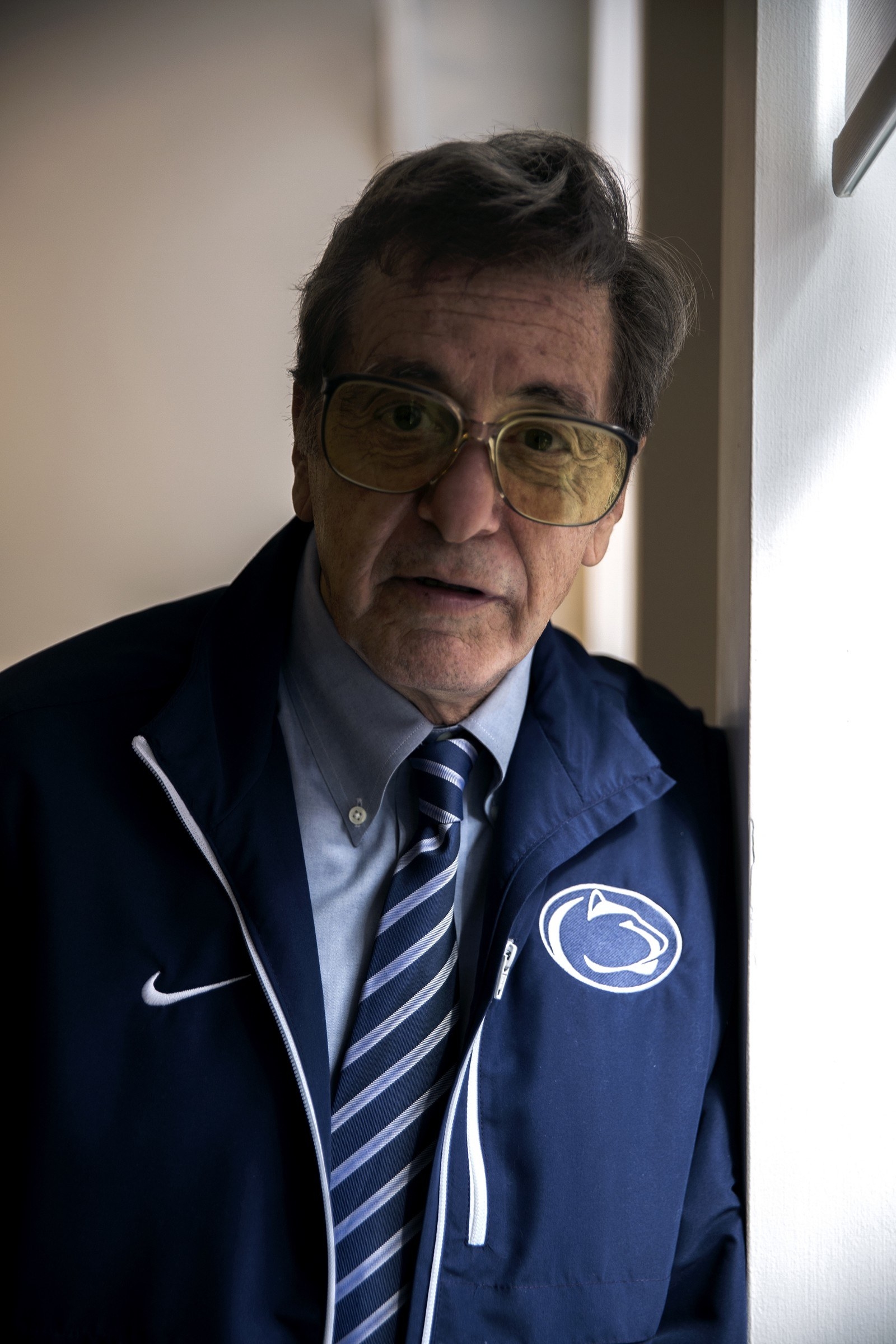 BuzzFeed News has reached out to DuVernay for further comments on her link to Scaramucci. Drumming declined to be interviewed about his working relationship with Scaramucci.