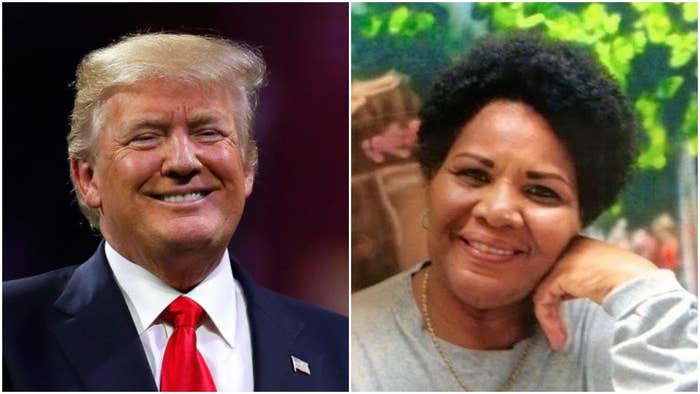 President Trump granted clemency Wednesday to Alice Johnson, a 63-year-old woman serving a life sentence for a first-time nonviolent drug offense, after speaking with Kim Kardashian West last week at the White House.
Johnson's sentence was commuted by the president, but she did not receive a full pardon.
"While this administration will always be very tough on crime, it believes that those who have paid their debt to society and worked hard to better themselves while in prison deserve a second chance," the White House said in a statement.
Johnson was released later in the day to awaiting friends and family.

Kardashian West shared her reaction to news of Trump's decision by tweeting an article from Mic.

In a statement, the reality star expressed her gratitude to the president.
"Her commutation and forthcoming release is inspirational and gives hope to so many others who are also deserving of a second chance," she said. "I hope to continue this important work by working together with organizations who have been fighting this fight for much longer than I have and deserve the recognition."
She also said she telephoned Johnson to deliver the news.
Kardashian West took her advocacy on Johnson's behalf to Trump in person after learning of the case through a Mic Opinion video that showed up on her Twitter timeline.
The Oval Office meeting was arranged by the president's senior adviser and son-in-law, Jared Kushner. And her tweet thanking the White House for the meeting was retweeted by the president.
One of Johnson's attorneys, Brittany K. Barnett, said Trump had saved her client's life.
"Justice has been served today, and it's long overdue," she said.
After suffering through personal tragedies, including her son dying, Johnson turned to crime and, despite having no prior offenses, was sentenced to life in prison in 1997 for her involvement in a Memphis drug trafficking ring. Since appellate judges and the US Supreme Court rejected her appeals, Johnson needed clemency from the president to be discharged.
She has served almost 22 years in federal prison. The White House said she had "accepted responsibility for her past behavior and has been a model prisoner over the past two decades."

"Despite receiving a life sentence, Alice worked hard to rehabilitate herself in prison, and act as a mentor to her fellow inmates," the White House said.
The Washington Post reported Tuesday that a possible clemency was in the works, although there was disagreement among some top aides over whether Johnson should get it. However, aides told the paper Kardashian West's celebrity and personal visit were seen as playing a crucial role in Trump's decision-making process.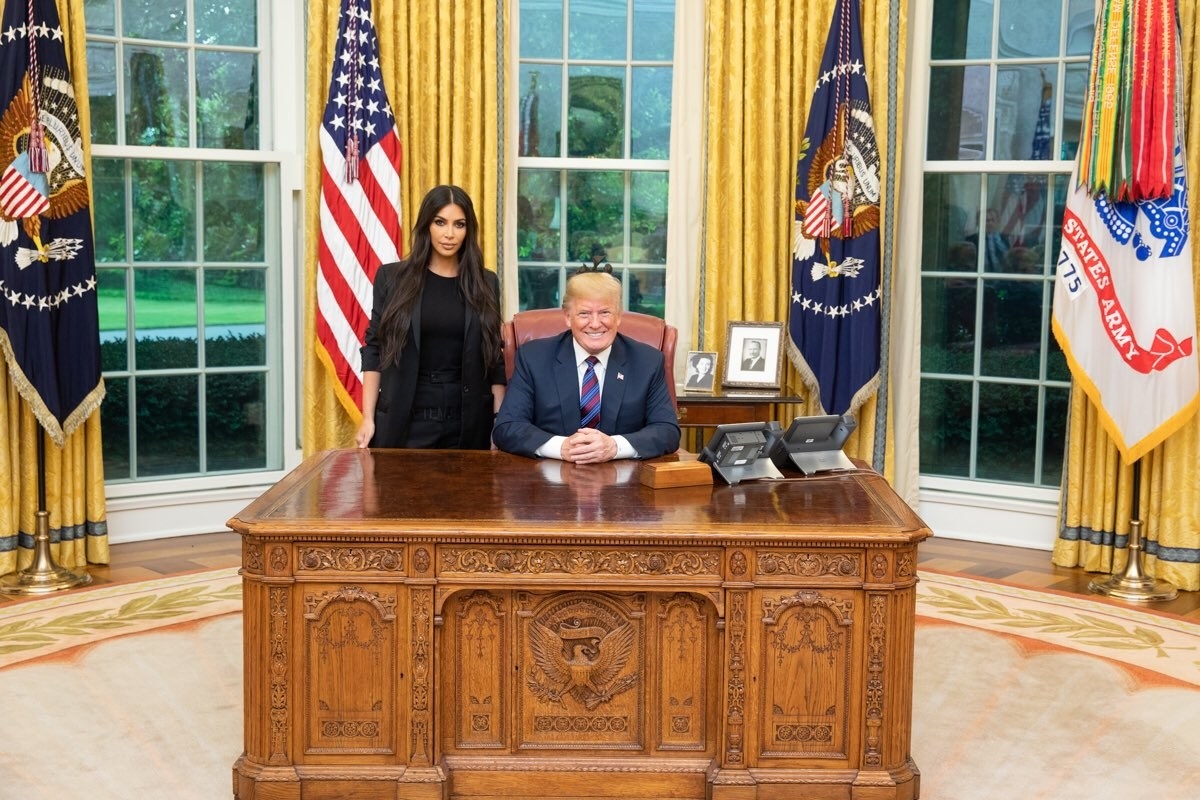 Speaking with Mic in early May, Kardashian West said that she had been in talks with the White House about criminal justice reform and found the Trump administration receptive.
"I really do believe that [Johnson's] going to really thrive outside of prison," Kardashian West said. "And I would just urge him to please pardon her."
Claudia Rosenbaum contributed reporting.