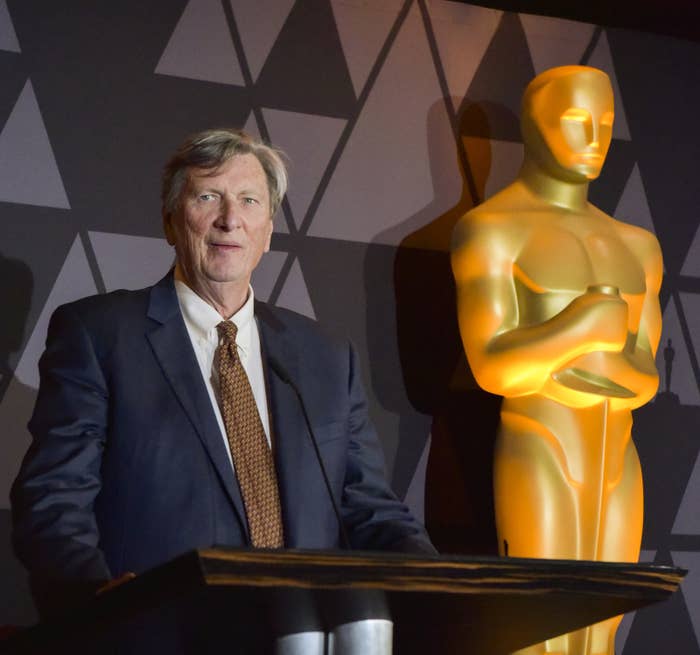 The Academy of Motion Picture Arts and Sciences, the group behind the Oscars, recently opened an investigation into its president, John Bailey, after three sexual harassment complaints were made against him.
The news was first reported by by Variety on Friday and confirmed to BuzzFeed News by a source with knowledge of the situation.
The specifics of the allegations were not clear, but Variety reported they were made to the Academy on Wednesday.
In a statement, the Academy said:
The Academy treats any complaints confidentially to protect all parties. The Membership Committee reviews all complaints brought against Academy members according to our Standards of Conduct process, and after completing reviews, reports to the Board of Governors. We will not comment further on such matters until the full review is completed.
Bailey, the cinematographer of Groundhog Day, was elected Academy president in August.

This month's Oscars featured multiple references to the anti–sexual harassment campaign that has shaken Hollywood, including an appearance from Tarana Burke, the creator of the #MeToo movement.
Following the expulsion of Harvey Weinstein from the Academy in October after dozens of sexual harassment allegations were made against the producer, Academy CEO Dawn Hudson announced the group would establish a code of conduct.
"We believe our Academy has a role to play in fostering a safe and respectful atmosphere for the professionals who make motion pictures," she said.