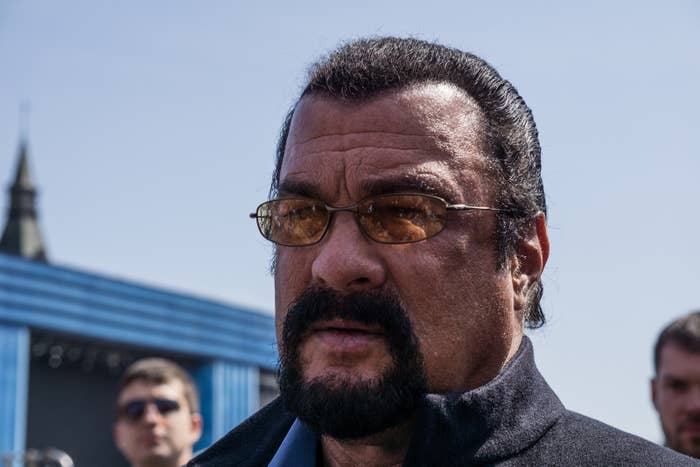 The Los Angeles Police Department has opened a sexual assault investigation into Steven Seagal, a spokesperson told BuzzFeed News.
The investigation stems from an incident that allegedly occurred in 2005, said the official, who declined to offer additional details.

Seagal has been accused of misconduct by actors like Rae Dawn Chong, Juliana Margulies, and Portia De Rossi, who said the actor unzipped his pants in front of her.
"He told me how important it was to have chemistry off-screen as he sat me down and unzipped his leather pants," De Rossi tweeted in November. "I ran out and called my agent. Unfazed, she replied, 'Well, I didn't know if he was your type.'"
The news of LAPD investigation also comes after the Wrap reported on Thursday that two more women had made allegations against Seagal, including Regina Simons, who claims the actor raped her in 1993 while they were both working on the film On Deadly Ground.
Simons alleged Segal invited her to a wrap party at his home, but arrived to find he was the only one there.
"He took me into this room and then just closed the door and started kissing me," she told the Wrap. "He then took my clothes off and before I knew it he was on top of me, raping me… I wasn't sexually active yet. People always talk about fight-or-flight. But no one talks about the freeze."
A representative for Seagal did not immediately respond to a request for comment on the investigation.