Taylor Swift's new music video for "Look What You Made Me Do" premiered during Sunday night's MTV Video Music Awards. And one particular scene has people questioning the choice of visuals.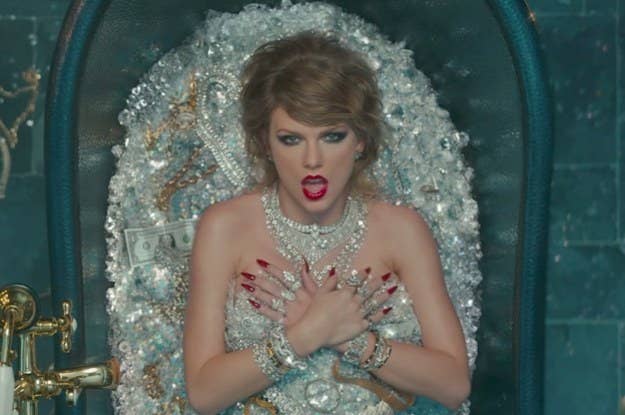 Some people think that the scene is a callback to an introduction the singer made to the song "Blank Space" during a live performance last year, and that the track was a response to the "psycho serial dater girl" persona she was painted as by the media.
However, some people read the scene from "Look What You Made Me Do" differently.
So some people on Twitter asked if Swift's appearance in a bathtub full of jewels was a reference to the Kardashian West robbery.
...Others certainly think so.
BuzzFeed News has reached out to representatives for Swift and Kahn for comment.