With the proliferation of people using safety pins as a symbol of solidarity with people of color, immigrants, LGBT people, religious minorities, and others facing targeted violence since the election of Donald Trump, Rogue One: A Star Wars Story writers Chris Weitz and Gary Whitta decided to remix it...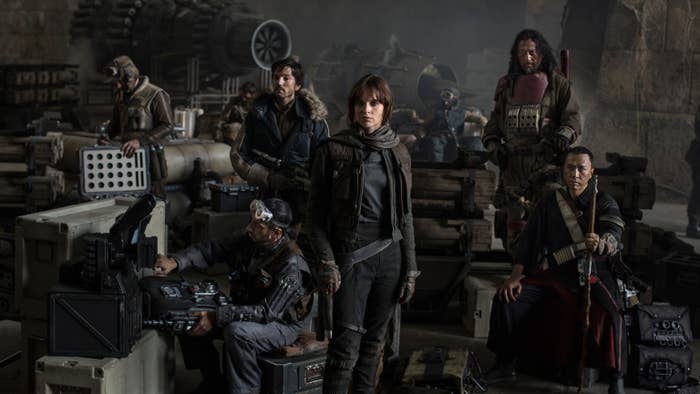 They're sticking to the theme of the upcoming film and pinning it to the symbol for the rebel alliance.
Weitz's co-writer Gary Whitta was quick to join in.
And together, they made a case for why the heroes of the Star Wars would oppose the election of someone like Trump.
Many fans appreciated the gesture.
And they even got that crucial retweet of support from Luke Skywalker himself.