When Taylor Swift released her new single "Look What You Made Me Do" on Thursday night, many people on Twitter noticed that the chorus is reminiscent of the 90s classic "I'm Too Sexy" by Right Said Fred.
What you may not know is that this is on purpose, and the band is even credited on the single.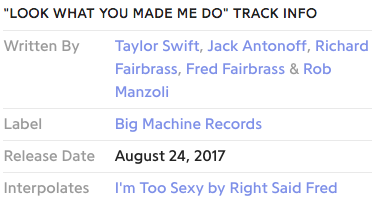 Don't call it a sample though! The chorus of "Look What You Made Me Do" is simply an interpolation, or re-working of the chorus to "I'm Too Sexy."
Still, when BuzzFeed News caught up with Richard and Fred Fairbrass of Right Said Fred, they could not have been more thrilled by the Swift single and its similarities to their biggest hit.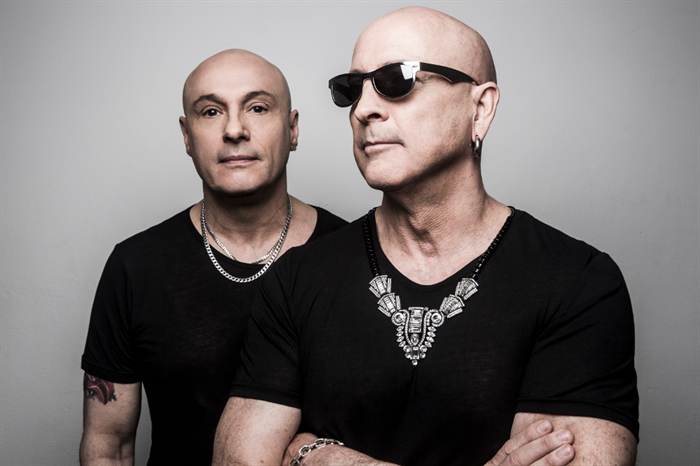 "The lyrics on this I think are really good. They're slightly dark and cynical and I like that," says Richard Fairbrass.
According to Fred Fairbrass, he and his brother only found out last week from Swift's team that she was planning on using elements of "I'm Too Sexy" as part of her debut single from the upcoming album, Reputation.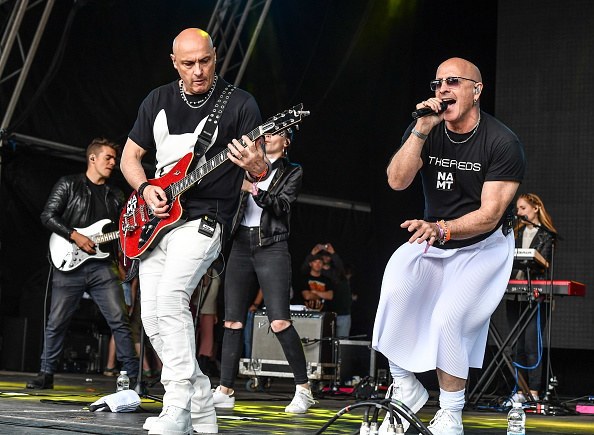 When they heard they finally heard the song this more, both Fred and Richard were very happy to see how it extends the legacy of "I'm Too Sexy," giving it a new audience and giving the song more respect as an enduring pop hit.
Both members of Right Said Fred didn't know whether "Look What You Made Me Do" is intended to diss Kanye West. Neither member of the duo paid attention to the drama between the two musicians, but Richard does respect Swift for using the music to channel her frustrations.