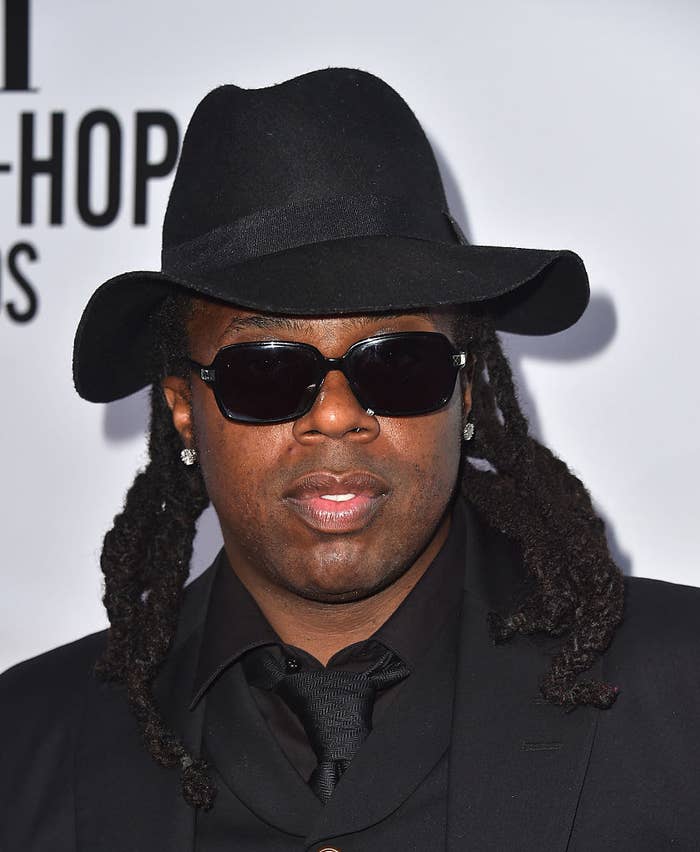 Record producer Detail, who has made hits with artists like Beyoncé, Lil Wayne, Wiz Khalifa, and Jennifer Lopez, has been accused by two of his protégés of rape and assault.
The allegations were listed in two applications for restraining orders that were granted by a judge on Tuesday. One of the women alleged that in February, Detail, whose real name is Noel Fisher, raped her in Miami.
"I was trying to leave and he held me down and I couldn't get away and he raped me," she wrote.
Her report included allegations that the producer forced her multiple times to have anal and vaginal sex after recording sessions.

The second woman who filed a restraining order corroborated many details in the first woman's report, and also detailed the alleged abuse she faced while also working with the producer. She said that he put makeup brushes inside her without her permission, raped her, and once forced her to videotape him having sex with the first woman.
BuzzFeed News does not typically identify alleged victims of sexual assault.
Both women also accuse the producer of asserting extreme control, monitoring what they ate, where they slept, and where they showered. Detail also allegedly pulled his penis out in front of them and told them to "kiss it," according to the court documents, which were first reported by the Blast.

Both women also alleged that the producer was physically violent, including choking them, pulling their hair, and slamming them against the wall or to the ground as recently as March. Detail, they added, would threaten to ruin their chances of a career in the industry if they left.
The last time Detail faced legal troubles was when he sued Drake and his bodyguard in 2016 for an altercation that happened in Drake's LA home in 2014. However, the lawsuit was dismissed after the producer failed to show up in court.
A representative for one of the record labels Detail works with did not immediately respond to a request for comment.
CORRECTION
Police were notified about the alleged rape in Miami. A previous version of this story misstated the involvement of law enforcement before the restraining orders were filed.
CORRECTION
Noel Fisher's name was misspelled in a previous version of this post.