People Think Priyanka Chopra Just Showed Off Her Ring For Her Reported Engagement To Nick Jonas
The couple have yet to absolutely confirm anything, but the ring is the latest hint that the engagement is real.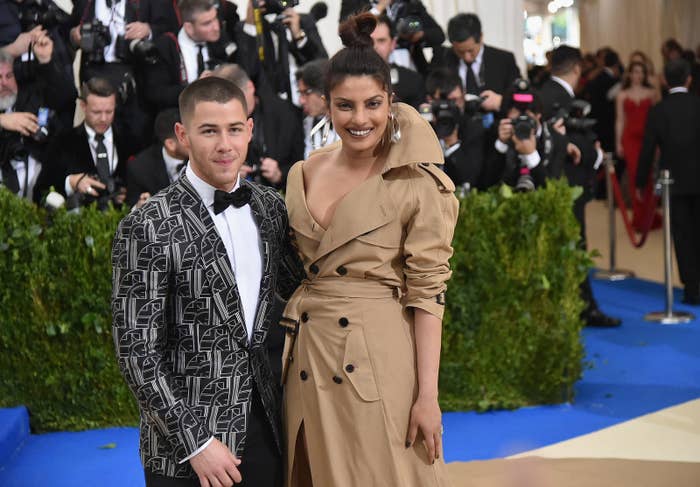 The couple have yet to publicly confirm the rumors, but on Tuesday, Chopra's friend, actor Raveena Tandon, posted a photo with the former Quantico star wearing a diamond ring on her left ring finger.
It's hard to tell from the photo who made the ring, but People previously reported that Jonas closed down Tiffany's while the couple were on holiday in London last month, and both bought the ring and popped the question inside the store.
Fans have taken to the comments to congratulate Chopra on her supposed engagement as she edges closer with this photo to making it public.
BuzzFeed News has reached out to representatives for Jonas and Chopra for confirmation that it is an engagement ring.