After a massive outpour of support for Brooklyn Nine-Nine after it was canceled by Fox, the show has been saved by NBC!
The upcoming 13-episode sixth season of the workplace comedy will maintain its cast and writers, joining cocreator Mike Schur's two other shows on the network: The Good Place and Abby's.
NBC confirmed the news in a statement to BuzzFeed News. "Ever since we sold this show to Fox I've regretted letting it get away, and it's high time it came back to its rightful home," said Robert Greenblatt, the chair of NBC Entertainment.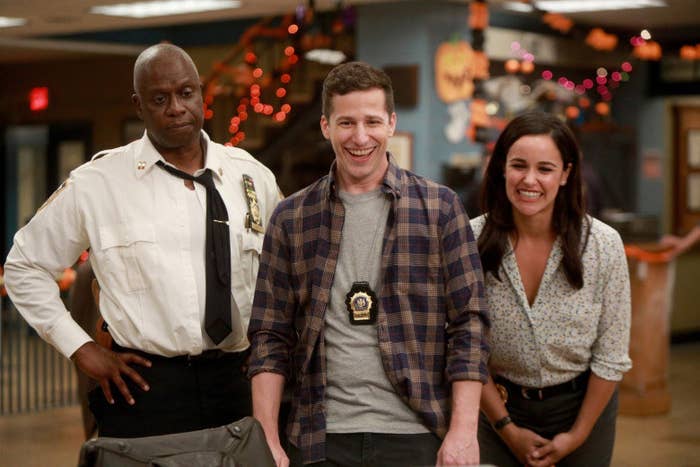 The cast and crew were quick to share the big news with fans on social media, thanking everyone again for their support and including some of the best GIF'd moments from the show.
Andy Samberg — via the account belonging to his comedy trio, the Lonely Island — also celebrated the news.
NBC said it all in one GIF:
And it looks like the show has already made a new friend on its new network: