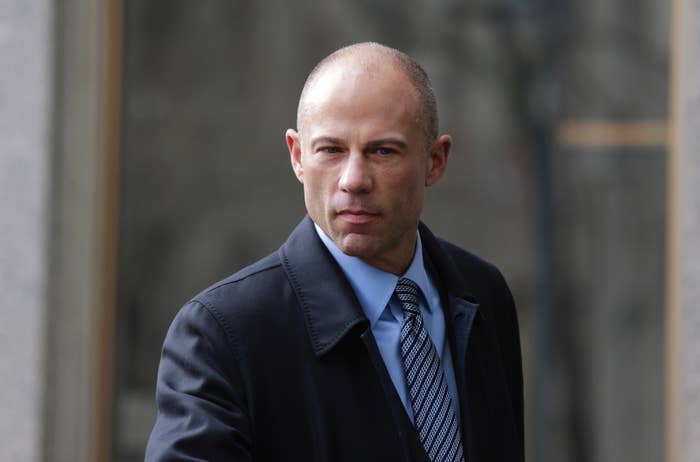 The woman who filed for a restraining order against attorney Michael Avenatti alleges that he dragged her across the floor of his Los Angeles apartment and threw her out during a fight over money.
In court documents obtained by BuzzFeed News on Tuesday, Mareli Miniutti — a 24-year-old actor from Estonia — alleges that the altercation between the couple occurred Nov. 13. After allegedly calling her an "ungrateful bitch" and other names, Miniutti says in her court declaration that Avenatti began hitting her in the face with pillows and told her, "Do not disrespect me," and "you don't get to sleep in my house tonight."
He then allegedly pulled her off the guest bed and snatched her cellphone.
"At all times, he remained very close to me, such that I was afraid for my safety," she wrote. "I screamed for help towards the nearby window."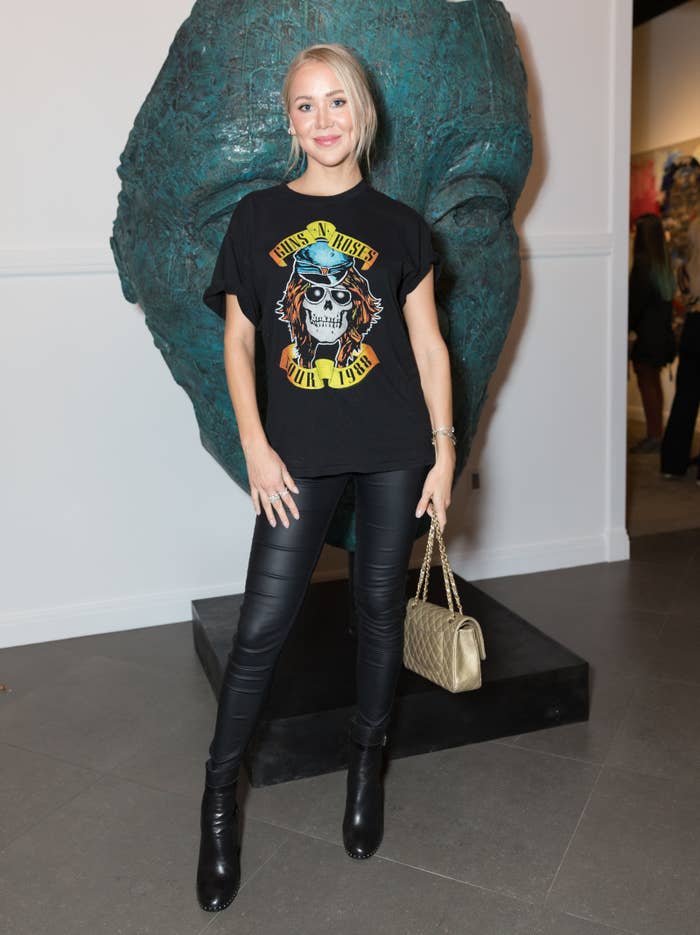 According to the declaration, Avenatti then dragged Miniutti on the floor by her right arm out of his apartment and into the hallway in only her underwear and a T-shirt. After she started ringing a neighbor's doorbell for help, Avenatti allegedly pulled her back into his apartment, at which point she put on pants and ran to an elevator.
Miniutti alleges that Avenatti followed and begged her, "Don't do this Mareli, don't involve them."
Once in the lobby, Miniutti said security personnel brought her into a room, where she called a friend to pick her up. She later called police to report the incident and give a statement.
Miniutti also alleges that in February, Avenatti pushed her out of his apartment after drinking, causing her to hit her head against a wall. He also allegedly took off his shoes and threw them at her, striking her legs.
Miniutti included four photos in her filing, showing various marks across her body and a bruise on her leg.

The declaration was filed as part of her request for a judge to grant a restraining order against Avenatti, who has become a cable news fixture since representing porn star Stormy Daniels in her legal fight against President Trump.
Avenatti has vehemently denied any wrongdoing since being arrested in Los Angeles last week on suspicion of domestic violence, tweeting repeatedly that he will be exonerated.
"When the truth and the facts are fully disclosed, including the security camera footage, I will be vindicated and a lot of people and news organizations are going to owe me an apology as well as money. Completely bogus," he tweeted Tuesday.
He also tweeted that he was formally requesting that all security video footage recorded in the building be released to the LAPD and his attorneys, saying, "I want the truth to be known - all of it."
His ex-wife and estranged wife also both released statements through attorneys last week saying that they never experienced domestic violence after TMZ initially reported that one of them was the alleged victim.
The LAPD has not identified the person who filed the domestic report, saying only that the alleged incident occurred at a residence in the 10000 block of Santa Monica Boulevard, where the luxury apartment building, the Ten Thousand, is located. Staff at the building have declined to comment.
Attempts to reach Miniutti were not immediately successful. According to her IMDb page, Miniutti has had roles on Crypto, Sargasso, and Forgetting Sandy Glass. She also had uncredited roles in Ocean's 8 and How to Be Single.
A hearing on the restraining order request has been scheduled for next month.