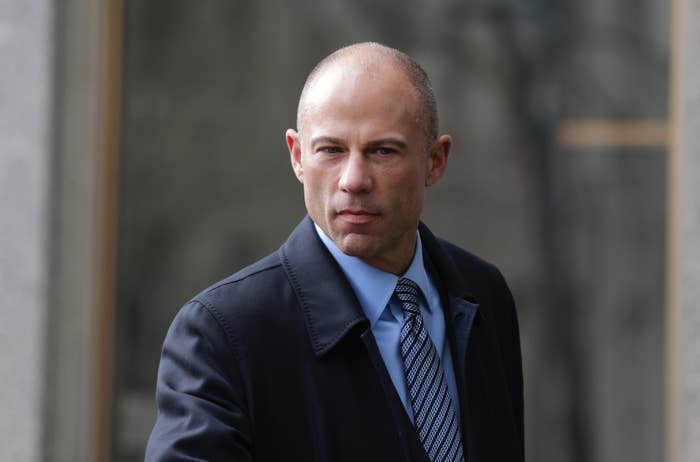 A woman has filed for a restraining order against attorney Michael Avenatti, who was arrested last week after being accused of domestic violence.
Los Angeles police have not identified the woman who filed the domestic violence report against Avenatti. But the Blast on Monday was first to report that Mareli Miniutti — an actor from Estonia who is in her twenties — had filed for a restraining order in Los Angeles County Superior Court against Avenatti, who has become a cable news fixture since representing porn star Stormy Daniels in her legal campaign against President Trump.
Miniutti could not immediately be reached Monday night. And the man listed as her agent said he no longer represents her.
Avenatti tweeted soon after the news broke that he looked forward to "a full clearing of [his] name and disclosure of all of the facts."
"I have NEVER abused a woman or committed domestic violence against anyone. Any claim to the contrary is completely bogus and fabricated," he added. "I am a target. And I will be exonerated."
Avenatti was booked on a felony domestic violence charge last week in Los Angeles and later released on bond. Officials have declined to elaborate on the allegations, except to say the alleged incident occurred at a residence in the 10000 block of Santa Monica Boulevard near Beverly Hills.

According to her IMDb page, she has had roles on Crypto, Sargasso and Forgetting Sandy Glass. She also had uncredited roles in Ocean's 8 and How to Be Single.
A hearing on the restraining order filing has been scheduled for next month.