And Twitter was all about it...
...but a week and a half after the celebratory news, Grist writer Aura Bogado noticed something suspect on Villaseñor's Twitter page: She had been deleting old tweets.
Thousands of them, in fact, including tweets like this one, which #OscarsSoWhite creator April Reign managed to screenshot before it was deleted.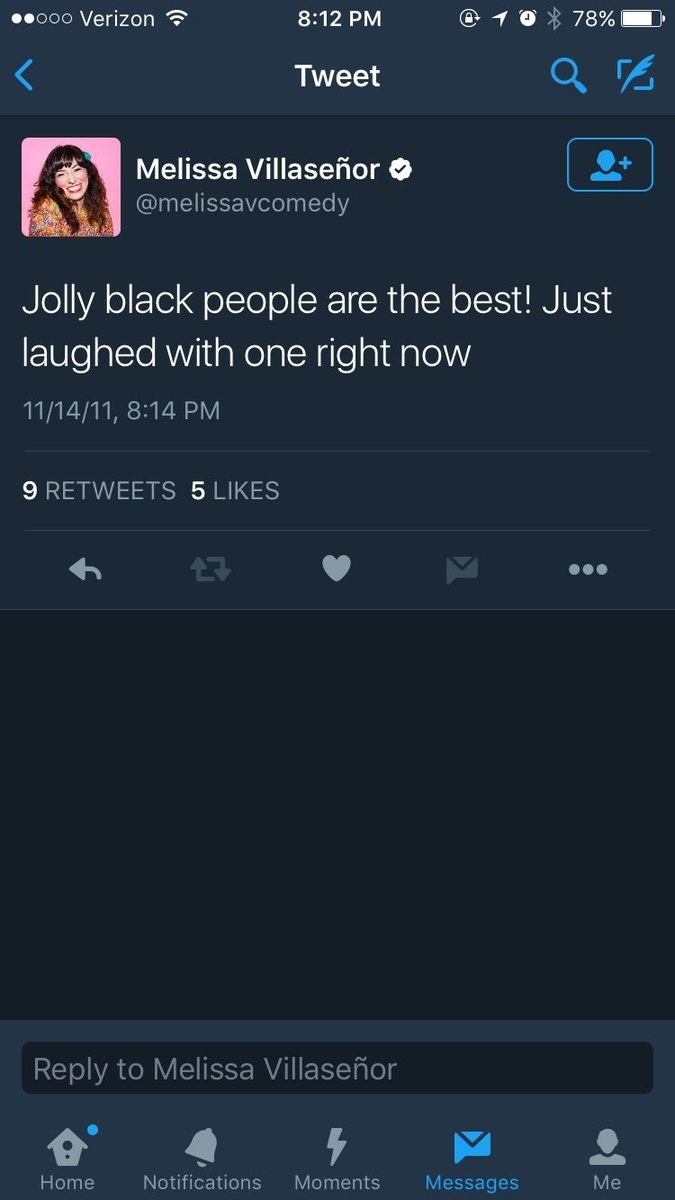 There was also this one.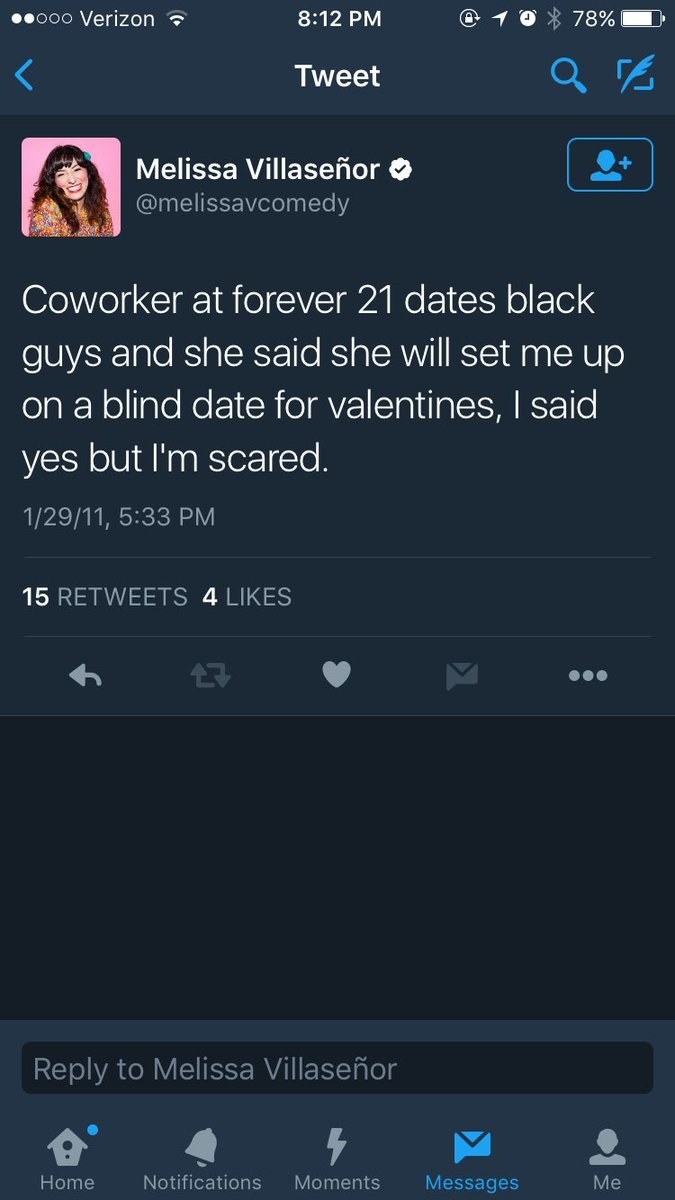 And this one.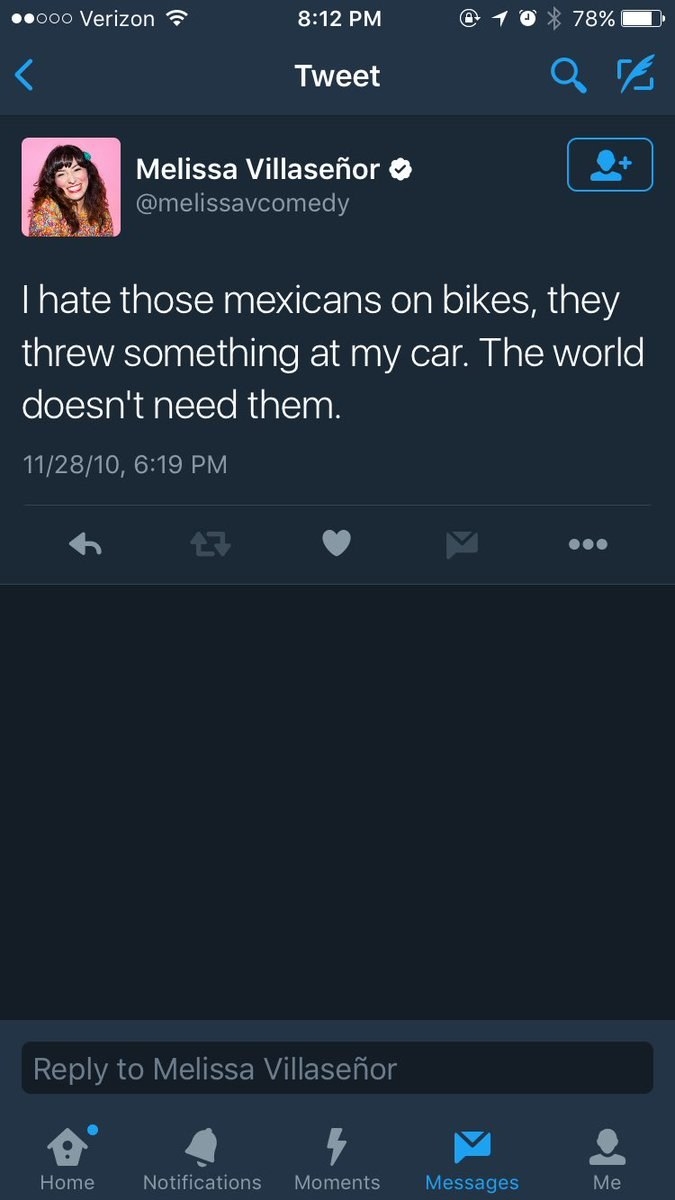 It was reminiscent of the Twitter scandal that erupted after Trevor Noah was named the host of The Daily Show. But Villaseñor's tweets, as Bogado pointed out, aren't really jokes — just statements about race.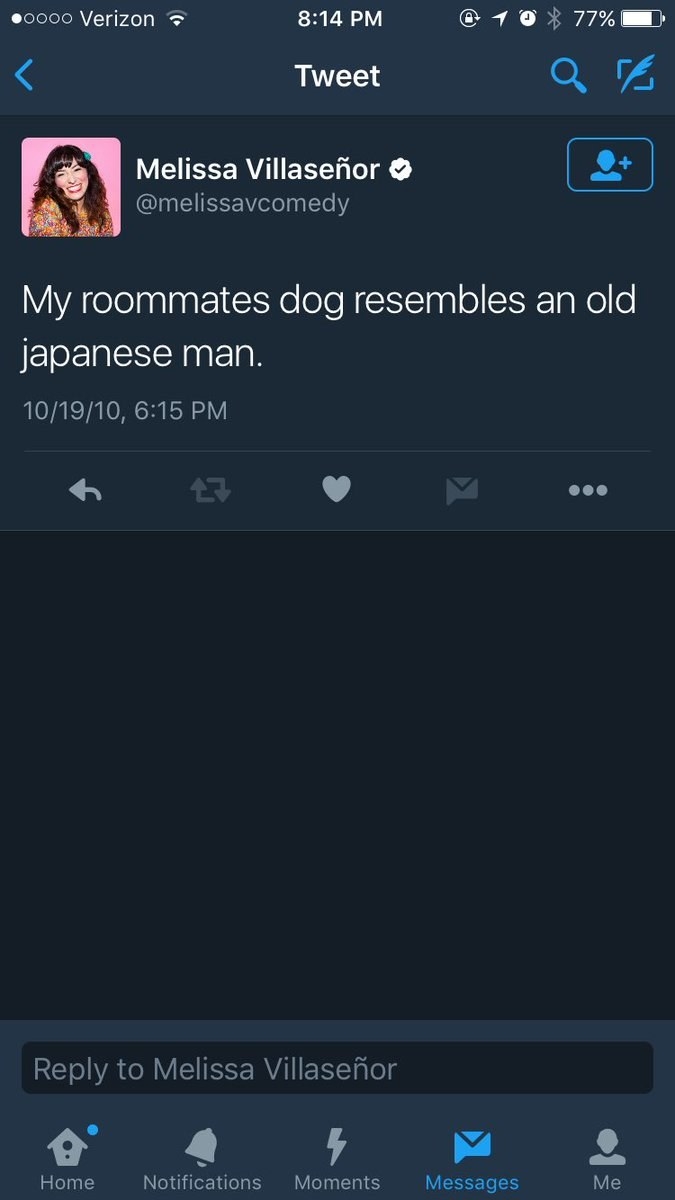 Though some, yes, were just plain racist.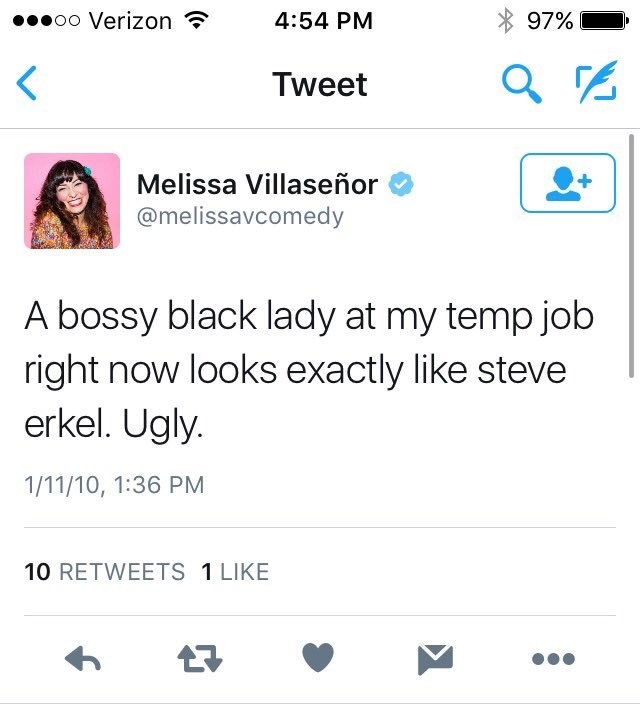 Bogado noticed Villaseñor's Twitter purge after she excitedly went to follow her upon hearing she'd made history by joining SNL.
"I was just so happy that SNL — which was protested by a lot of Latinos for having Donald Trump on and sort of giving him a pass — they were, in my mind, maybe trying to do a little better by finally hiring a Latina after so many decades," Bogado told BuzzFeed News in a phone interview on Thursday. "And so, because I'm pretty active on Twitter, I went to Melissa Villaseñor's Twitter account to follow her, and I noticed the account was locked and I found that really odd."
Bogado thought the comedian could have been deleting personal information from her account. "I sent a request to follow her and I took a screenshot and it sort of sat on my desktop for a few days. Then I went back to check a few days later and the account was still locked, but I noticed that she had deleted about 2,000 tweets," she continued. Bogado tweeted about the "odd" circumstances, but she said she "didn't necessarily think it was bad."
When Bogado noticed Villaseñor had unlocked her Twitter account, she started going through the comedian's account.
"I personally was surprised because I really don't know much about her, but the videos that I saw about her I just thought were hilarious," she said. "[Though] for anybody to say something like, 'The world doesn't need Mexicans on bikes,' it's just not okay. If you're trying to make a joke, I can try and critique the joke if I think that it merits a critique, but those kinds of statements are essentially saying, 'I'm scared to go on a date with a black man.' I don't find it humorous and honestly, with some of those tweets, maybe not all of them, but those two in particular, I don't think it was meant to be funny. I think she was just indicating her sentiment — her problematic sentiment."
Villaseñor has since blocked Bogado.
A representative for SNL told BuzzFeed News neither Villaseñor nor the show are commenting.
UPDATE
This story has been updated with a response from SNL's representative.