The critically acclaimed series Underground was canceled by WGN America this week, and Black Twitter is crying foul.

The show, produced by John Legend's Get Lifted Film Company, trended on Twitter weekly and brought in record ratings for the burgeoning network when it premiered in March 2016. That mixed with the fact that it centered on the Underground Railroad and featured a predominantly black cast has many people unhappy, but the situation is more complicated than what could easily be pointed to as racism in Hollywood.

It all started in mid-April when WGN America canceled its highest-rated drama, Outsiders. Peter Kern, the president and CEO of Tribune Media, WGN's parent company, gave the following explanation for the cancellation at the time: "We will be reallocating our resources to a more diverse programming strategy and to new structures, enabling us to expand both the quantity and breadth of content aired by WGN America."
Some took the vague statement as a sign that WGN America was trying to spend less money on scripted series (it is expensive to make period pieces and shoot on location, as we just saw with Netflix's The Get Down), while others remained optimistic that "more diverse programming" meant more racially diverse programming, like Underground.

That optimism started to die, though, when Sinclair Broadcast Group — the same media company that made deals with the Trump administration — bought Tribune Media in early May.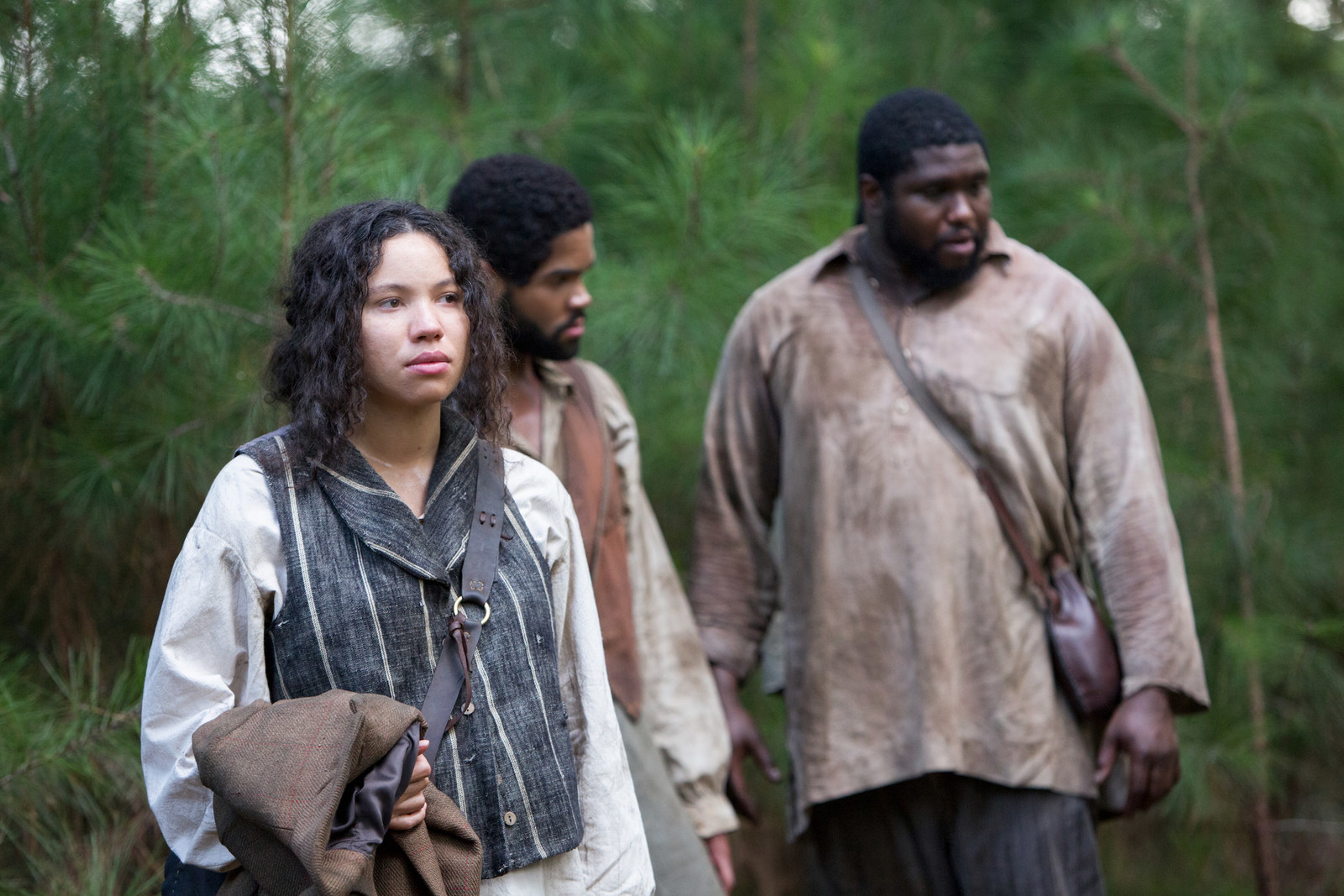 It'd be easy to point to that as the reason Underground, a highly publicized hit, got the axe, but the explanation Kern gave on Tuesday reflects his statement about Outsiders. "As WGN America evolves and broadens the scope and scale of its portfolio of series, we recently announced that resources will be reallocated to a new strategy to increase our relevance within the rapidly changing television landscape," he said. "This move is designed to deliver additional value for our advertising and distribution partners and offer viewers more original content across our air." TL;DR: Being in the business of prestige drama series is incredibly expensive, and WGN America cleaned house to increase the quantity of original shows on the network. (Underground reportedly costs $5 million per episode, according to The Hollywood Reporter.)
WGN America has only had four original scripted series to date, and Underground and Outsiders had marked an upswing for the network. They also had high-profile series in development, like Black Wall Street from Get Lifted and a TV adaptation of DC Comics' Scalped.

While Underground showrunner Misha Green left the series a week after the Sinclair deal to run Jordan Peele's new HBO series, Legend still holds onto hope that another network will pick up the groundbreaking series...and he tweeted a not-so-veiled warning about Sinclair.
Sony Pictures Television, which distributes Underground, has a history of saving shows — Community went from NBC to Yahoo Screen, and Damages went from FX to DirecTV Audience Network — but because Hulu has exclusive subscription video-on-demand rights to Underground, it might not end up surviving.
When contacted by BuzzFeed News, Sony TV did not have a comment about the future of the series or the reasons behind the cancellation. Legend and Get Lifted did not immediately reply to BuzzFeed News' requests for comment.