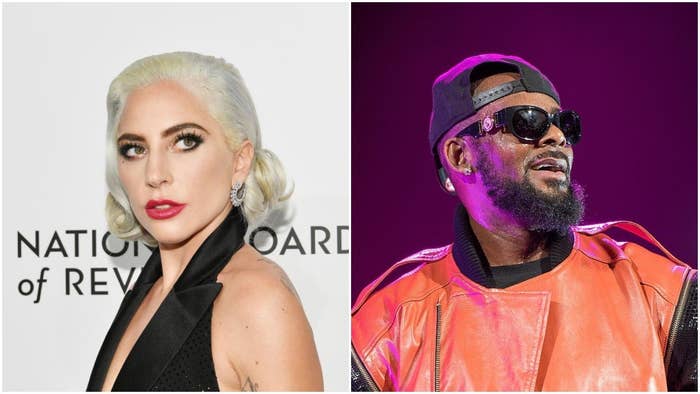 Lady Gaga posted a statement on Twitter late Wednesday night apologizing for working with R. Kelly on her 2013 song "Do What U Want," writing that she stands by "anyone who has been a victim of sexual assault."
The apology comes nearly a week after the airing of the harrowing Lifetime docuseries Surviving R. Kelly, which once again brought to the spotlight the multiple allegations of abuse against the R&B artist. Kelly currently has multiple investigations into the abuse allegations against him.
Since the show aired, many celebrities have spoken out against or disavowed Kelly, and several publications have drawn attention to the fact that Gaga was one of Kelly's most recent high-profile collaborators and apologists.
In her statement, Gaga attributed her work with Kelly to her own experience with sexual assault and her failure to adequately address the trauma it caused her.
"As a victim of sexual assault myself, I made both the song and video at a dark time in my life," she wrote, "my intention was to create something extremely defiant and provocative because I was angry and still hadn't processed the trauma that had occurred in my own life."
Referencing women like Jerhonda Pace, who claim Kelly was physically, mentally, and sexually abusive toward them, in some cases while they were underage, Gaga said she stands "behind these women 1000%," believes them, and feels "strongly that their voices should be heard and taken seriously."
Her statement goes on to explain that full title of her song with Kelly — "Do What U Want (With My Body)" — indicates how "explicitly twisted" her thinking was at the time. The video for the song, which Gaga references, was directed by Terry Richardson, another public figure who has faced multiple allegations of sexual assault.
"If I could go back and have a talk with my younger self I'd tell her to go through the therapy I have since then, so that I could understand the confused post-traumatic state that I was in," Gaga wrote.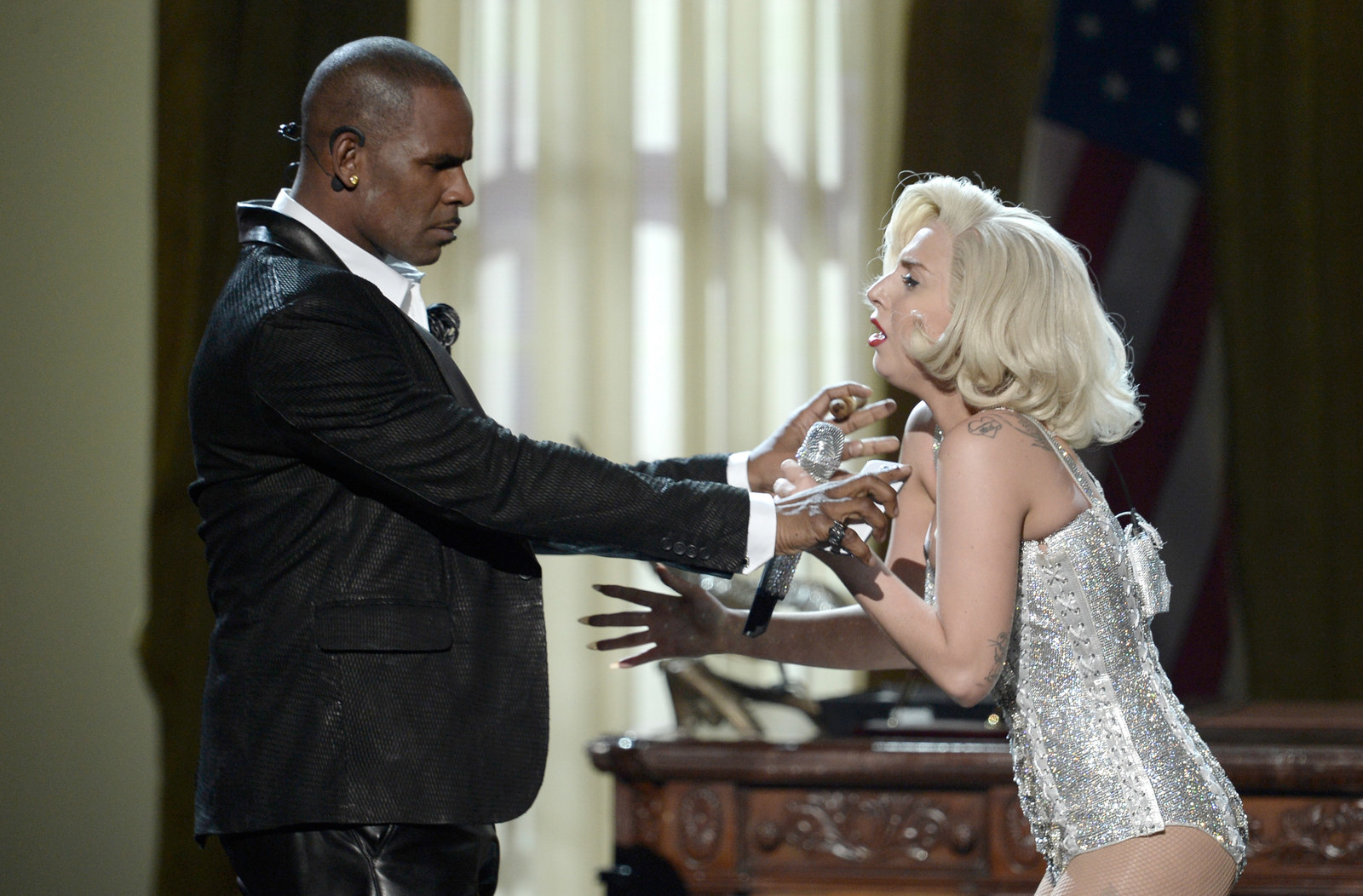 Gaga added that she has since demonstrated her stance as an advocate for all victims of sexual assault and said that her statement was intended "not to make excuses for myself, but to explain."
She said that she intends to remove the song from iTunes and all streaming platforms, and vowed to never work with Kelly again.
"I'm sorry both for my poor judgement when I was young, and for not speaking out sooner," the statement concluded. "I love you."