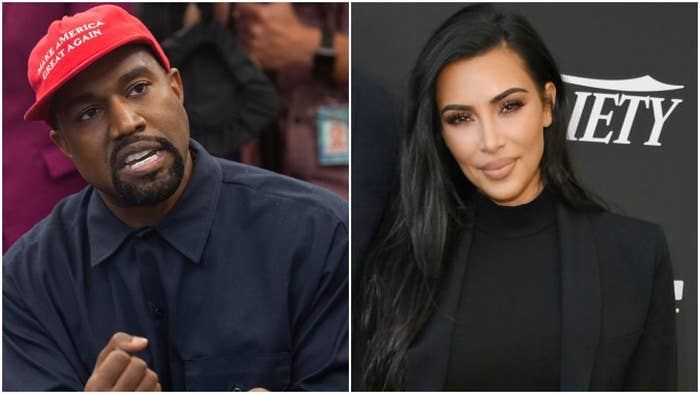 Kim Kardashian West on Wednesday addressed husband Kanye West's controversial pro-Trump antics, saying he's a poor communicator who often gets misconstrued.
"He's very not political, actually, he just happens to like Donald Trump's personality, but doesn't know about the politics," she said at Variety and Rolling Stone's Criminal Justice Reform Summit.
When moderator Van Jones opened by asking if the couple has differing politics, Kardashian West stopped him to note that "when we talk about it, we have very similar politics," but her husband is just "the worst communicator," so his message gets "really misconstrued."
Kardashian West added that she has educated the rapper on Trump's politics recently, and while it seems based on recent tweets that West has taken a step away from politics, he is still friendly with the president.
"What he fights for is the right to like what he wants to like. Even if it's different from what you like," said Kardashian West, explaining West's motivation for visiting the White House recently. "He never said, 'OK, I know what's going on with immigration, and I know this and I know that.' If he really knew, he would feel very compassionate about it. He never said that he supports that.
"I know it's very confusing, because when you see someone wearing a red hat you would think that they are supporting that. But he's just fighting for free thought and freedom to like a person, even if it's not the popular decision."

Kardashian West ended by saying she hopes West will eventually be able to speak for himself in a way that won't be misunderstood.
"It's taken a little long, so I'm jumping in and helping out, but I know his heart, so I never really stress too much," she said.