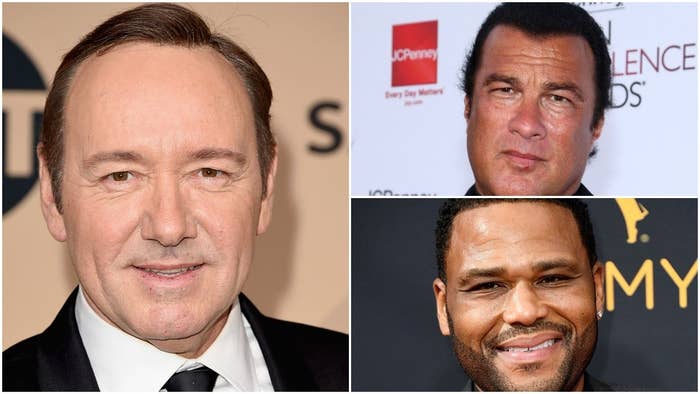 The Los Angeles County District Attorney's Office on Tuesday said it will not be filing sex crime charges against actors Kevin Spacey and Steven Seagal, because the alleged incidents are outside the statute of limitations.
Prosecutors also declined a case against Black-ish star Anthony Anderson, because the alleged victim declined to be interviewed by authorities. The actor in July "unequivocally" disputed the claim, which police did not elaborate on.
Spacey, who left the public eye after being accused of making sexual advances toward actor Anthony Rapp in 1986 when Rapp was 14, has faced other allegations that he made sexual advances toward minors. However, the case LA prosecutors declined to file on allegedly occurred in West Hollywood in 1992 and involved an adult.
Prosecutors are still reviewing the allegations that the Oscar-winning actor was involved in a sexual assault in Malibu in October 2016. And London's Metropolitan Police has also launched an investigation into Spacey for an alleged sexual assault in 2008. He is also believed to be under investigation in the UK for two other alleged assaults in 2005.
Seagal's case, involving an allegation that he sexually assaulted a woman in 1993, falls outside the statute of limitations, but prosecutors said they are still reviewing a separate case. They declined to elaborate on the allegations.