In an interview with the New York Times promoting the fifth season of Arrested Development, the cast discussed the harassment allegations against cast member Jeffrey Tambor. His castmate, Jessica Walter, revealed her own harassment experience with Tambor, saying, "Verbally, yes, he harassed me, but he did apologize. I have to let it go."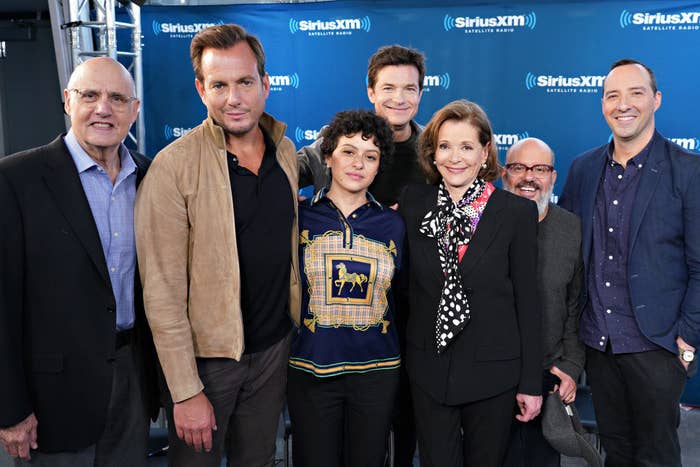 Tambor had acknowledged the on-set incident in his profile in the Hollywood Reporter, but Walter previously refused to comment on it. However, in the audio for the Times interview, Walter can be heard crying as she forgives Tambor.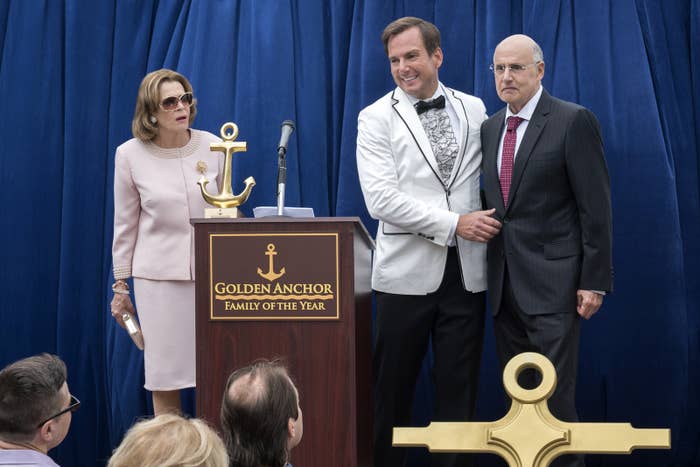 "In like almost 60 years of working, I've never had anybody yell at me like that on a set. And it's hard to deal with, but I'm over it now," Walters said. "I just let it go right here, for the New York Times."
For his part, Tambor said he has profusely apologized to Walter, whom he called a "walking acting lesson."
He also addressed allegations made by Van Barnes that she was sexually harassed by an unnamed Transparent actor who, at the time, was suspected to be Tambor.
Barnes, who identifies as trans and is Tambor's former assistant, wrote in a post that the unidentified man would give her "butt pats," was "subjected to listening to his porno" while in a nearby room, and was sexually propositioned by the actor.
Tambor has admitted to being "difficult" and "mean" on the set of Transparent, but has denied allegations of sexual harassment that got him ousted from the show.
"And on Transparent, you know, I had a temper and I yelled at people and I hurt people's feelings," Tambor said in the New York Times interview. "And that's unconscionable, and I'm working on it and I'm going to put that behind me, and I love acting."
The Arrested Development cast comes off as largely forgiving of Tambor, with Walter saying she never felt he crossed the line on their show in terms of sexual harassment, and Jason Bateman — who said he wouldn't do another season without Tambor — defending the actor's outbursts as being part of his process.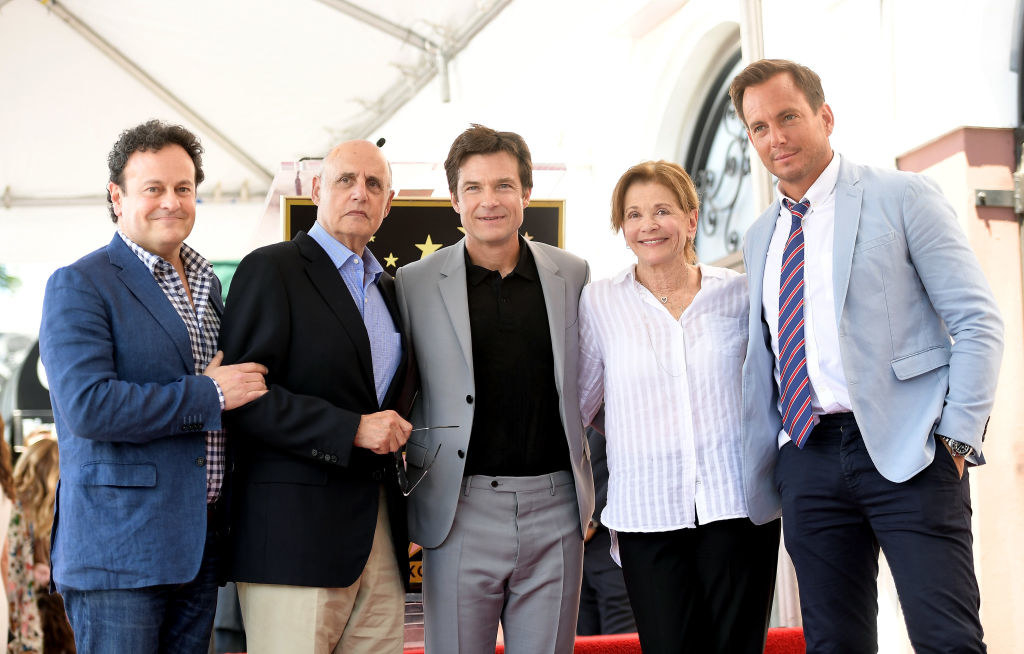 But cast member Alia Shawkat was quick to push back against Bateman's statement, saying it doesn't mean the behavior is acceptable. "And the point is that things are changing, and people need to respect each other differently," she added.
And the reaction online has for the most part been supportive of her.