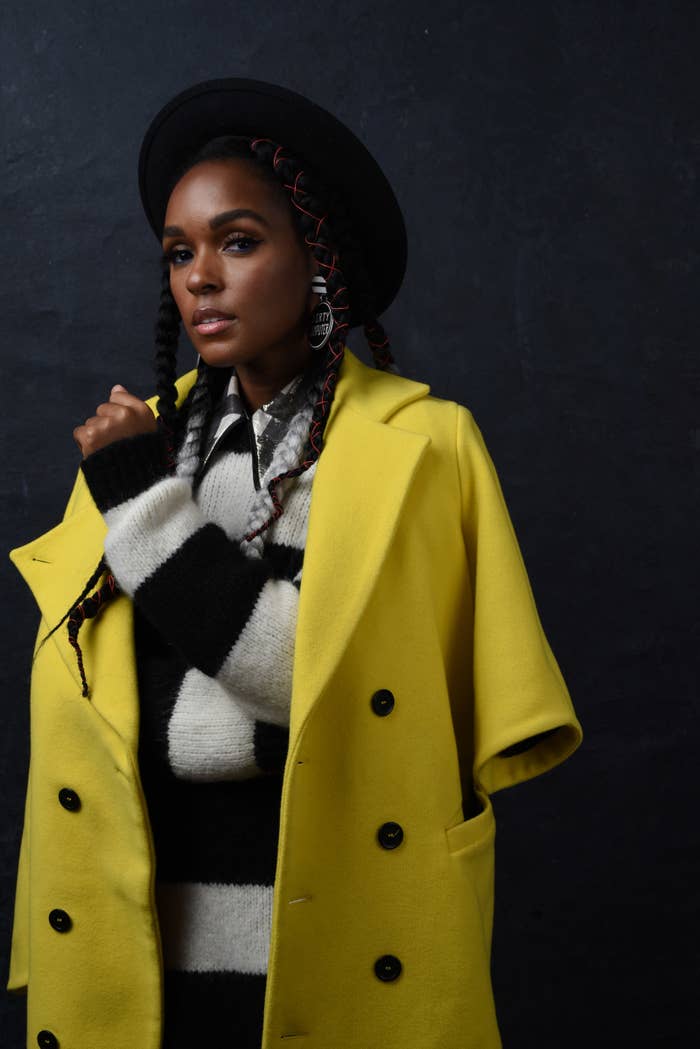 Singer and actor Janelle Monáe says she's "very thankful and very blessed" that her identity as a queer black woman has empowered audiences, but it wasn't easy for her to speak her truth.
Monáe appeared on BuzzFeed News' Profile to talk about how life has changed after the release of her album Dirty Computer, which coincided with her coming out as pansexual to Rolling Stone.

Dirty Computer, she said, is all about "fighting for your self-identity and holding onto it in a world that is constantly trying to erase us because of the color of our skin, because of who we love, because of where we come from."

Growing up, Monáe lacked the sort of role model she has now become, which pushed her to speak her own truth on her latest album.
"I didn't have anybody who was open, or black women in particular, who were open in that way that I could have access to, and that's why I felt it was important to speak it out loud," Monáe said.

The Hidden Figures actor added that there was increased urgency in releasing her latest album: "I felt like if I didn't tell my story, if I didn't work hard on getting the Dirty Computer [album] out, that my story could be erased, our stories could be erased."
Even so, it wasn't an easy decision for Monáe to come out. Coming from a Baptist household with family members who don't share her values, Monáe said she decided to choose "freedom over my fear" with Dirty Computer.

"My thoughts on sexuality, my thoughts around religion, my thoughts on acceptance, are pretty strong now," she said. "And they can go against some of my family members' beliefs, and [so] we just have to have those conversations."
But she added that people shouldn't be forced to have those conversations, especially publicly, until they're ready.
"I think sexuality is a journey and not a destination, whether you want to be out, or whether you want to be private is your business," Monáe said, referring to the longtime speculation surrounding her own sexuality. "I don't think people should ever feel pressure to discuss something so personal, and yeah, I just, I just hope everybody feels seen and loved and heard, and thank you for loving me."
Follow Profile by BuzzFeed News on Facebook for weekly interviews with the biggest names in news and entertainment.