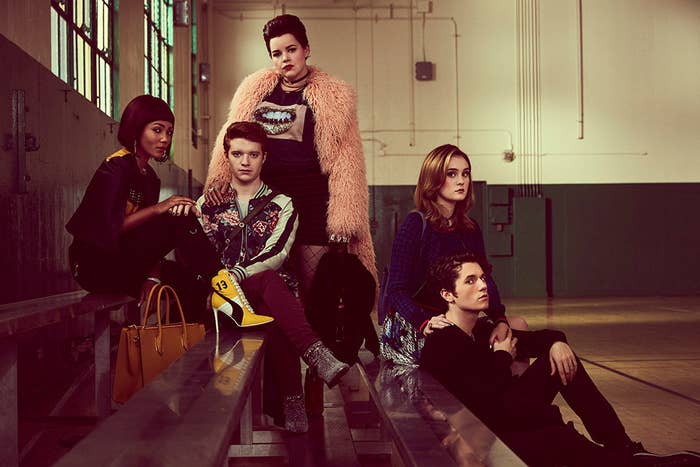 The TV show Heathers was again pulled from the air in response to another mass shooting, this time in Pittsburgh.
The modern reimagining of the 1988 cult classic film of the same name, Heathers was canceled indefinitely after the deadly school shooting in Parkland, Florida. But after being shopped around, Paramount Network chose to air all episodes of the series within a week. However, after the shooting at a Pittsburgh synagogue on Saturday in which 11 people were killed, the network told BuzzFeed News that two episodes with an active shooter training storyline on Sunday were "pulled in deference to the Pittsburgh tragedy."
Being that it is the second time Paramount Network has pulled episodes of the show, many have questioned why it chose to air them in the first place.
Paramount Network will air the final two episodes of Heathers on Monday night as planned, with some scenes, like that of the high school blowing up, edited out, according to the Hollywood Reporter.
Sunday night's episodes that were pulled remain available via VOD and on Paramount Network's website.