"Insecure" Star Natasha Rothwell Never Stops Hustling
Natasha Rothwell never expected how quickly opportunities would come her way after her first TV writing job, but that doesn't mean she wasn't ready for them.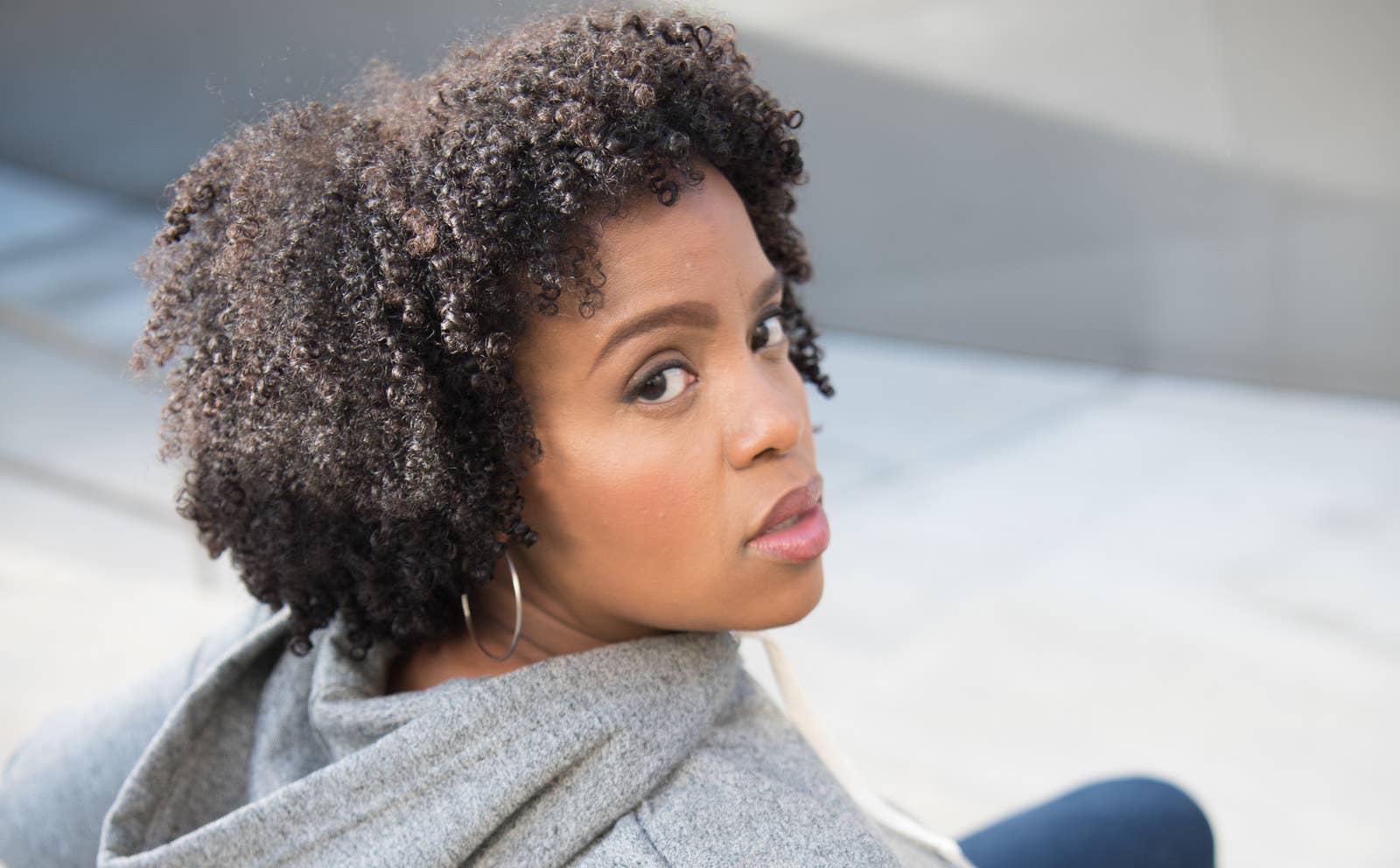 It has never been easy for a woman to get tapped to create and star in her own TV show. Both Tina Fey and Mindy Kaling were writing and performing on television for nearly a decade before they were tapped to create 30 Rock and The Mindy Project, respectively. So the fact that Natasha Rothwell has gone from her first big writing job (Saturday Night Live) to her first sketch comedy special on Netflix, to her first time writing and performing on a sitcom (Insecure), to a development deal at HBO all in the course of two years is not just notable, it's a historic come-up.
"Mindy Kaling said once in an interview that, like, she goes through life with the confidence of a white male and I feel like that's just the best advice," Rothwell said on a warm July afternoon at the Coffee Commissary in West Hollywood. "That attitude on a white dude is just like, 'Oh, that's him being him.'"
Rothwell being Rothwell means showing up 30 minutes early to her interview with BuzzFeed News in jeans, a white T-shirt, and black cardigan — a departure from the freakum dresses audiences are used to seeing her in as Kelli as she steals another wine down scene on Insecure. It also means apologizing profusely for any awkwardness her early arrival creates.
"I've been preparing for this my whole career."
It's readily apparent that Rothwell's recent success has hardly gone to her head. It has, however, solidified her approach: to give it her all every time and not consider the consequences, be it at a black box theater in New York City or a show watched by millions of people worldwide. "I'm sure maybe even 10 years from now, they might be like 'newcomer Natasha Rothwell,' but I've been doing this forever," she explained. "I've been preparing for this my whole career. It's just being ready always."
Going into playing Kelli before Season 1, Rothwell's mindset was "I'm just going to be her all the way and then see what happens. I mean, if I wasn't a series regular, that's fine. I know I did justice by her."
Like Kelli, who wound up becoming a regular for Season 2, happiness radiates off of Rothwell, and for good reason too. "This is my first scripted show I'd been on," she said of Insecure. And, of course, she gives it her all. "I'd done sketch a ton, and so I was just like really going in with an open heart. I'm like, 'I want to learn everything I can, and just write the best that I can, and write a bunch,'" she said, that eagerness still bubbling as she talks about it now. But she's gotten more out of Insecure than she could have imagined.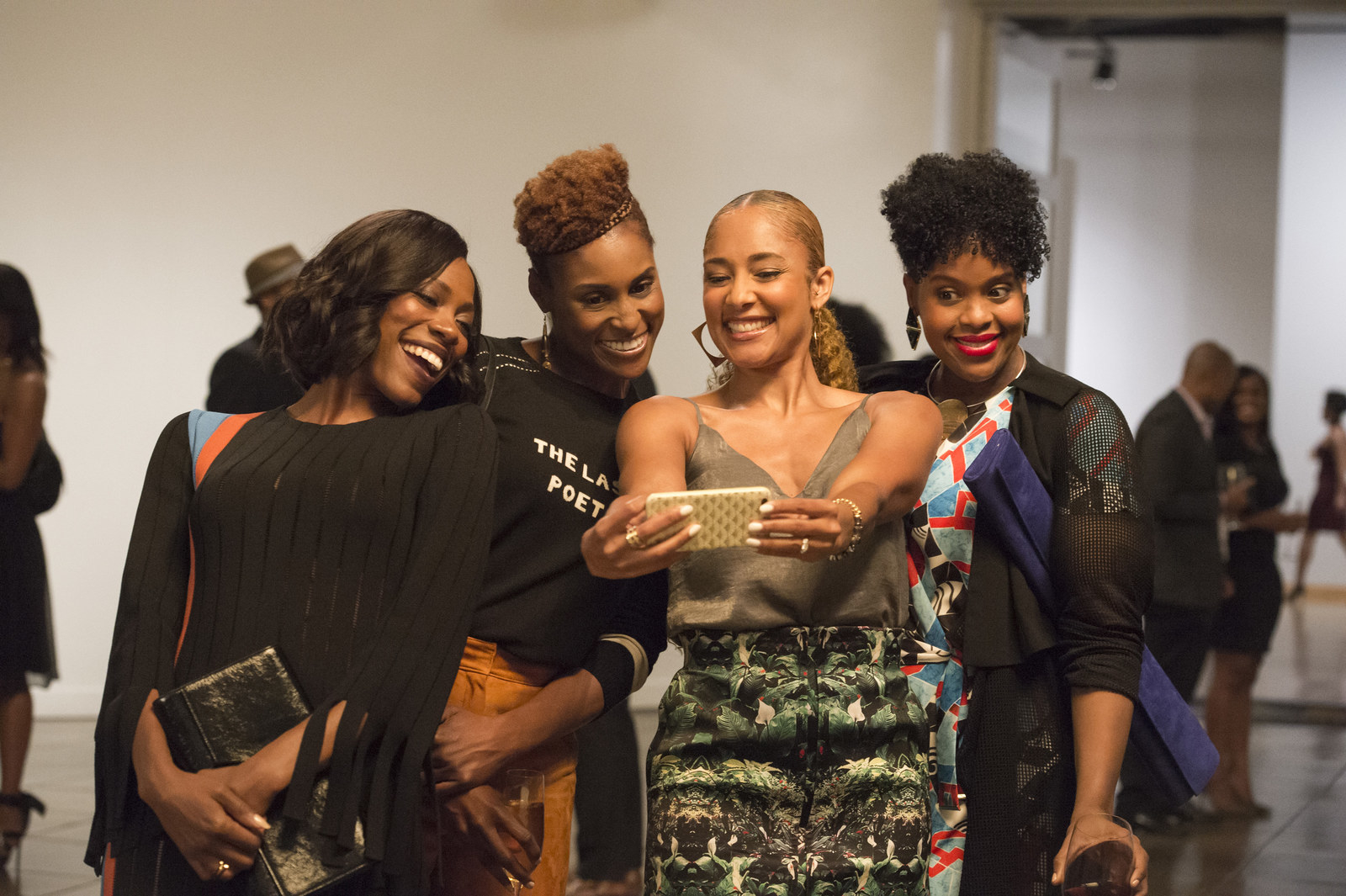 Rothwell credits Issa Rae and Prentice Penny, Insecure's creator/star and showrunner, respectively, for clocking early on that she had potential to be a multihyphenate, but her comedy career actually began over a decade ago at University of Maryland. She initially intended on being a serious theater actor, but when directors kept casting her in comedic roles, her mentor pushed her to take the hint, stop resisting what people saw in her, and pursue comedy, which she did with her college improv group, Erasable Inc.
After graduating, Rothwell became a mainstay in the DC and New York improv scenes, and one fateful night at the prestigious comedy theater Upright Citizen's Brigade, she unknowingly performed for a SNL talent scout in the audience. Producer Lindsay Shookus had Rothwell send in a tape, but nothing came of it.
"I never saw myself on SNL… so when it came along, that's why it was so crazy to me."
A year later, the show was being criticized for not having a black woman in its cast because America's first family, which SNL would mention nearly every episode, was black. "After Kerry Washington did her SNL show, and Kenan [Thompson] was just like 'I'm not playing anymore female characters,' that's when I'm sure they were like, 'Where's that tape from a woman of color?'" Rothwell joked with a playful side-eye. "I never saw myself on SNL… so when it came along, that's why it was so crazy to me."
Rothwell was one of the performers brought in for the secret showcase held during SNL's winter 2013 hiatus, the unofficial purpose of which was to find a black female comedian to join the cast. Again, Rothwell was not hired (the gig went to Sasheer Zamata). "I kind of knew that they weren't checking for me specifically because I don't look like Michelle Obama," Rothwell said. However, when her manager checked back in with SNL the following summer, she was invited to join the writing staff.
She spent a single season with the show, which basically served as comedy grad school, and then shot a comedy special for Netflix's The Characters shortly after. "You go from a place where there's so many rules and things that you're trying to fit into, to Netflix, [which] essentially slid me a blank piece of paper and were like, 'What do you want to do?'" Rothwell recalled while flipping a napkin back and forth as if it was a notepad. "And I was just like, 'Where are the lines on this paper? I don't believe that I can do whatever.' But they were really like, 'What do you want to do?'"
Working with Netflix got Rothwell on HBO's radar and after the former military brat bonded with a network exec who also served, she was recommended to Rae and Penny, who were staffing for the long-awaited first season of Insecure. Soon, Rothwell hit her stride: She was hired on the Insecure writing staff, her Netflix special dropped, and as a result, her colleagues discovered she could act, and she was offered the part of Kelli. "I, like, cried so hard, tears hit their face," Rothwell said.
But she never expected the role would take off as much as it did.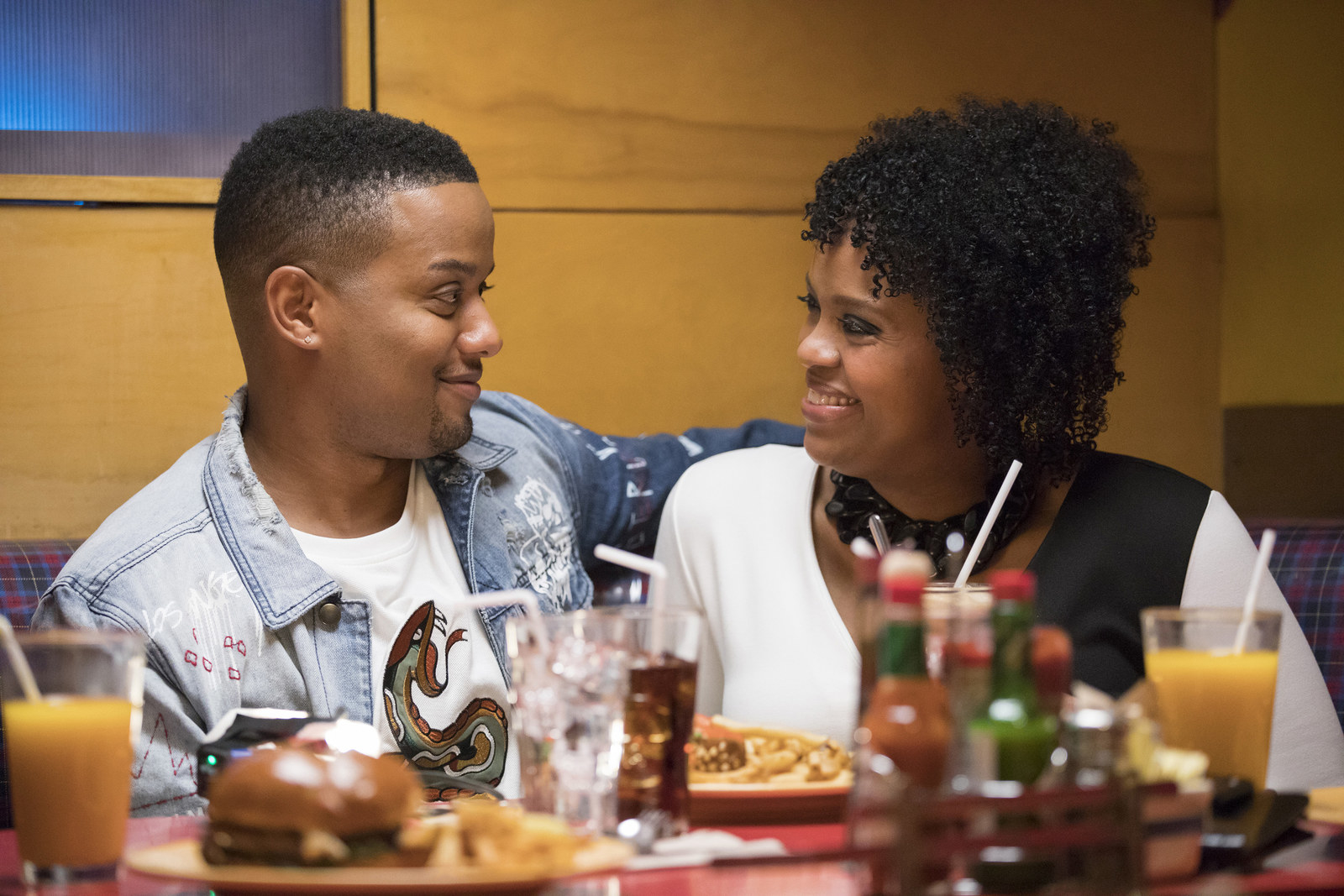 As far as images of plus-size women go on television, Kelli is a rarity. "There's so many portrayals in movies and film where... the idea of someone being plus size, and sexual, and loving herself, and loving being out there are too different, like they're not allowed to exist," Rothwell said, loud enough for the rest of the outdoor dining section to hear. "So I love embodying her and being unashamed. For me, I'm a body positive, fat-loving feminist, and so she's going to be fat if I'm going to play her. I'm not going to play someone who is a little sad wallflower."
And as a plus-size black woman with a big personality who's not the butt of a joke, Kelli's even more of a unicorn. "If you see her for five seconds you're just like, oh that's coonery buffoonery. But then you get to see her living, breathing," Rothwell said. "She cares deeply about her friends, she has a point of view, and she has a job that she's very good at, but she's also not afraid to get shit-faced and have a good time."
"It's pretty important to see yourself represented — for a long time, I didn't."
Rothwell considers it a privilege to play Kelli because she gives women like her a voice. "It's the [Junot] Diaz quote of like, we need to present mirrors for people to see themselves, and for edification, for laughter, so they can have permission to dream big enough to—" she paused as a wave of emotion hit her. "I think it's pretty important to see yourself represented because I think for a long time, I didn't."
Representation is such a focus of audiences now that expectations are particularly high, and while Insecure does represent young black people, it does not try to represent all young black people. "One of the things I love about Issa is that she's like, not interested in sort of having an agenda," Rothwell said. "She's telling a story, she's raising questions," but, according to Rothwell, the writers don't necessarily feel the need to answer them. The Rasheeda storyline from Season 1 about being too black at the office was an example Rothwell cited of how Insecure tackles evergreen sociopolitical issues without tying stories up in a bow. "There's no conspiracy in the writers room to be like, 'Oh how do we make it extra stank?' We're just telling honest stories and those stories are coming from people of color, and so by default, it's a story about people of color, it's a black show," Rothwell said. "But I have had so many fans come up to me of all colors... white people coming up to me like, 'Oh my god, Team Lawrence!' So to me, that's like the biggest success of the show is that it's crossed the cultural expectations of who should be watching."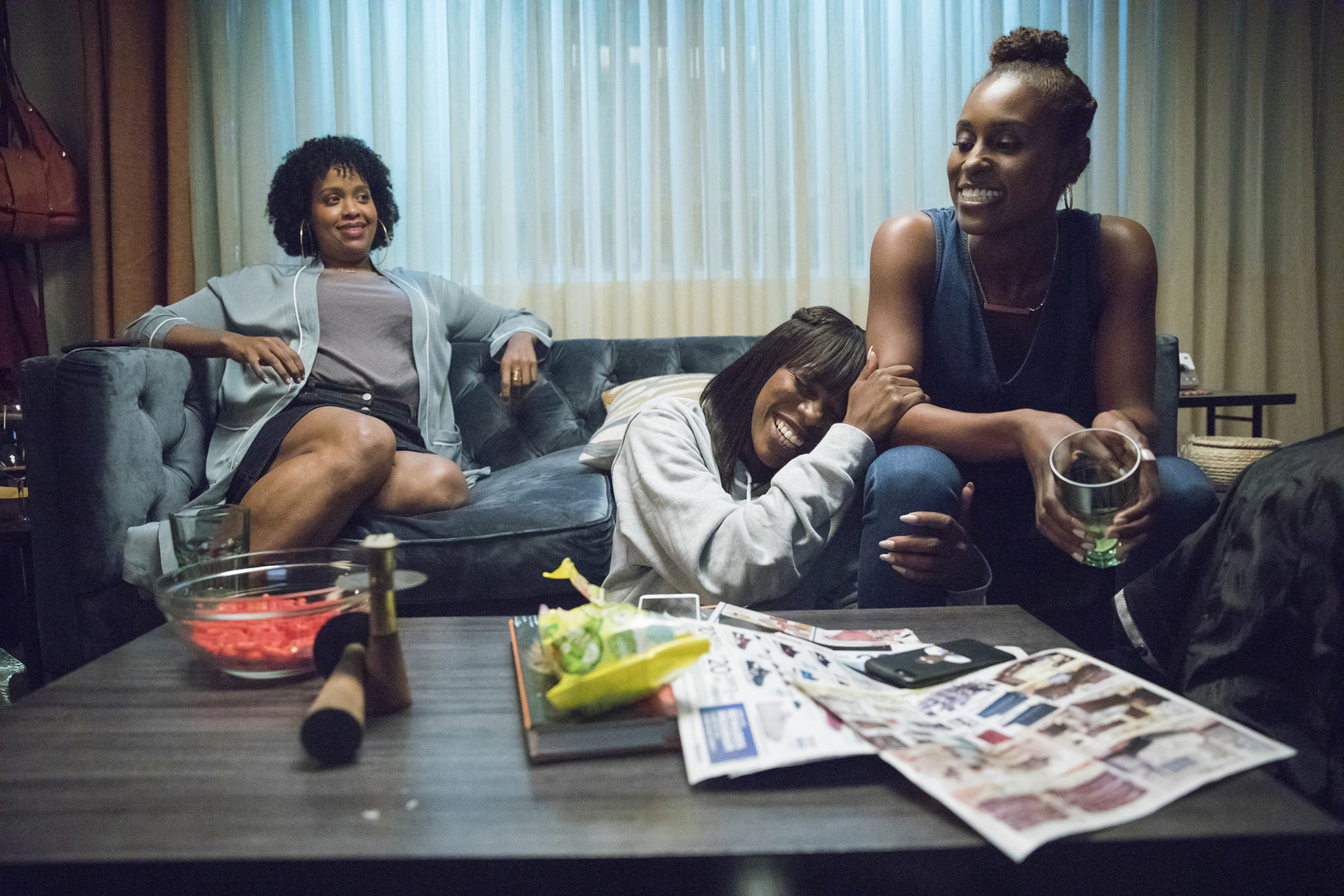 Despite all her success, Rothwell isn't coasting. She continues to hustle. "I'm at no point comfortable," she said. "I know that my docket is pretty full right now. I'm writing on a show, I'm on a show, I have a show in development, but I'm still taking meetings."
Rothwell is adamant about pursuing every opportunity that comes her way, be it lending her voice to an episode of BoJack Horseman or a role as a teacher in Greg Berlanti's upcoming film Simon vs. the Homo Sapiens Agenda. "You have to make work when there's no work, you have to take work that you're passionate about even if the money's not there — see if it's worth doing just so you can get the experience and the connections," Rothwell said. "There's really no excuse I feel for those that are waiting for opportunities to be handed to them. Issa created an opportunity that led to an amazing career that she's just starting. She's been grinding for forever."
After all, for women of color in Hollywood, waiting for opportunities isn't an option. "There are conversations that if I don't have, it's just like no one is going to have them on my behalf," Rothwell said. She once took a meeting with a black Hollywood executive who wanted to see if Hollywood is doing right by her. "I was just sort of like, an eyebrow raised and I didn't understand," she remembered. Then, the executive finally came out with it. "I just want to make sure that when you're being treated financially, there's no disparity," the exec said. It was then that Rothwell realized, "Oh shit I have to like constantly be woke in this respect."
She has absorbed the responsibility that comes with that wokeness, and she cannot wait to create more content that speaks to audiences entertainment ignored before. "To me representation behind the camera and in front of the camera is what I'm doing and people are seeing that, and I want them to be inspired to create and make art," Rothwell said. "And to be out here plus-size, having women reach out, be like, 'Yes, girl. I see you. There's no shame in your game,' and I'm like, 'No there isn't and there shouldn't be in yours.' To me, that's important."