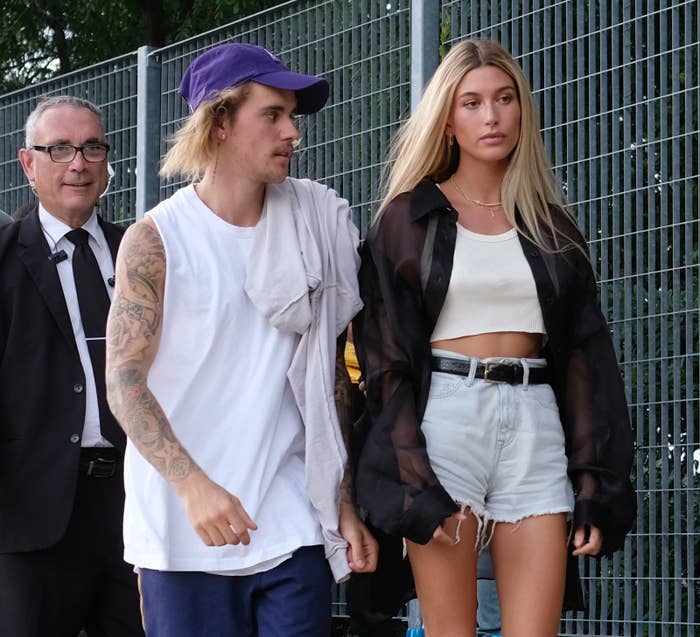 Hailey Baldwin on Friday threw cold water on reports that she and Justin Bieber secretly got married.

The couple was spotted leaving a New York City courthouse Thursday, prompting several outlets, starting with TMZ, to speculate the couple was there to get married. Then on Friday, People published a story purporting to confirm that the couple was married.
That's when Baldwin went on Twitter, saying, "I understand where the speculation is coming from, but I'm not married yet!"
TMZ reported several eyewitnesses said Bieber was crying and that they overheard him telling Baldwin that he couldn't wait for them to get married. One person also told TMZ they heard Bieber thank a court official for "keeping it on the DL."
New York City law requires couples to appear in person at the courthouse in order to obtain a marriage license, but getting one does not mean a couple is automatically officially married. The license is typically good for 60 days and is only valid for ceremonies within the state.
Bieber, 24, and Baldwin, 21, announced their engagement two months ago. Bieber posted that he was "soooo in love" with Hailey and "committed to spending his life" with her, adding that his "heart is completely and fully yours and I will always put you first."
BuzzFeed News has reached out to representatives for Bieber and Baldwin for comment.