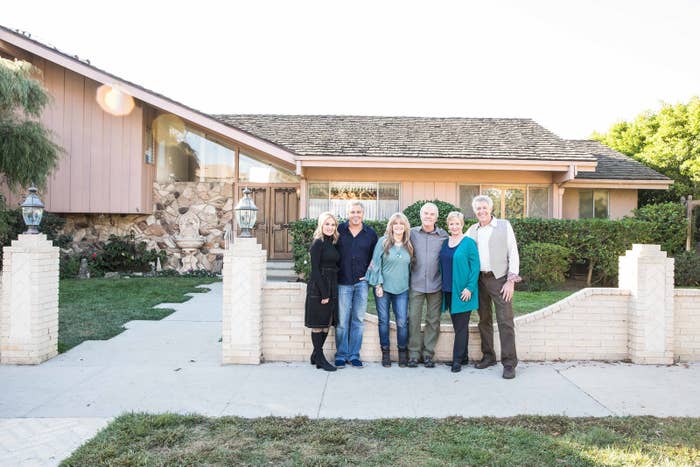 The cast of the beloved 1970s sitcom The Brady Bunch has reunited to renovate the house that served as the exterior of the fictional family's home as part of a series from HGTV, which beat out Lance Bass from NSYNC in a controversial sale.
On the tentatively titled A Very Brady Renovation, the grown-up Brady kids, Barry Williams (Greg), Maureen McCormick (Marcia), Christopher Knight (Peter), Eve Plumb (Jan), Mike Lookinland (Bobby), and Susan Olsen (Cindy) will be fixing up the house in the Studio City neighborhood of Los Angeles.
Helping them will be HGTV experts, like the Property Brothers, as well as surprise celebrity guests.

The remodel will be "'70s inspired" in keeping with the era of the original sitcom.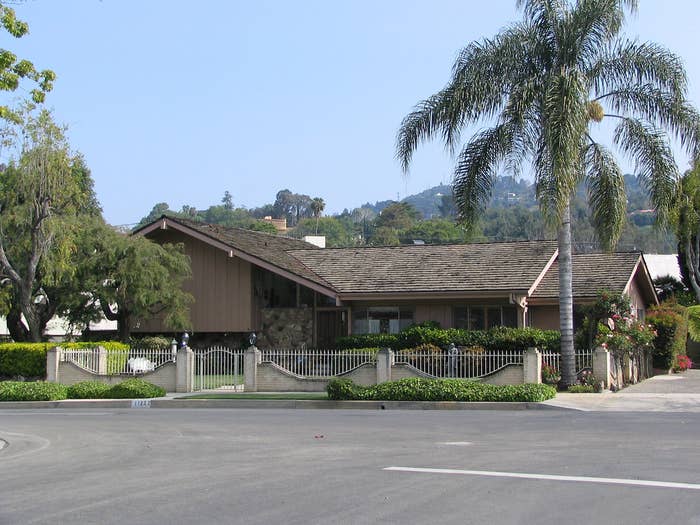 No word yet if one of the surprise celebrity guests will include Lance Bass, who originally placed a winning bid on the house, only to be told that a corporate buyer who could "outperform any bid with unlimited resources" would be the ones to actually own it in the end.
In an Instagram post, Bass said he believed he "was used to drive up the price of the home knowing very well that this corporation intended on making their offer."
"It's not a good feeling," he wrote. "I feel used but most importantly I'm hurt and saddened by this highly questionable outcome."
Once Bass learned it was HGTV, though, he was complimentary of the network that outbid him.
A representative for Lance didn't immediately respond to a request for comment.
The HGTV show is scheduled to air in September 2019.