Bobby Brown on Friday fully denied there ever being any 911 calls about him hitting his former wife Whitney Houston, despite being read the police report.

Brown's gave his denial at the Television Critics Association summer press tour to promote BET's The Bobby Brown Story, a three-episode series on his life and career, from leaving boy band New Edition to launching a solo career in 1986.
During the panel discussion, Brown said he had no regrets about his past. But when asked if that extended to allegations that he physically assaulted Houston in 2003, Brown was quick to respond.
"There was no violent incidents between me and Whitney," he said.

The television critic noted that there had been 911 calls, to which Brown responded, "No there wasn't [any 911 calls]. You're mistaken. You're completely wrong. You're completely wrong."
However, that year, Brown was charged with battery for an alleged altercation with Houston. And after a visibly bruised Houston eventually appeared alongside Brown when he turned himself in to authorities, her publicist issued a statement saying he was "very apologetic about what happened and hopes his wife forgives him."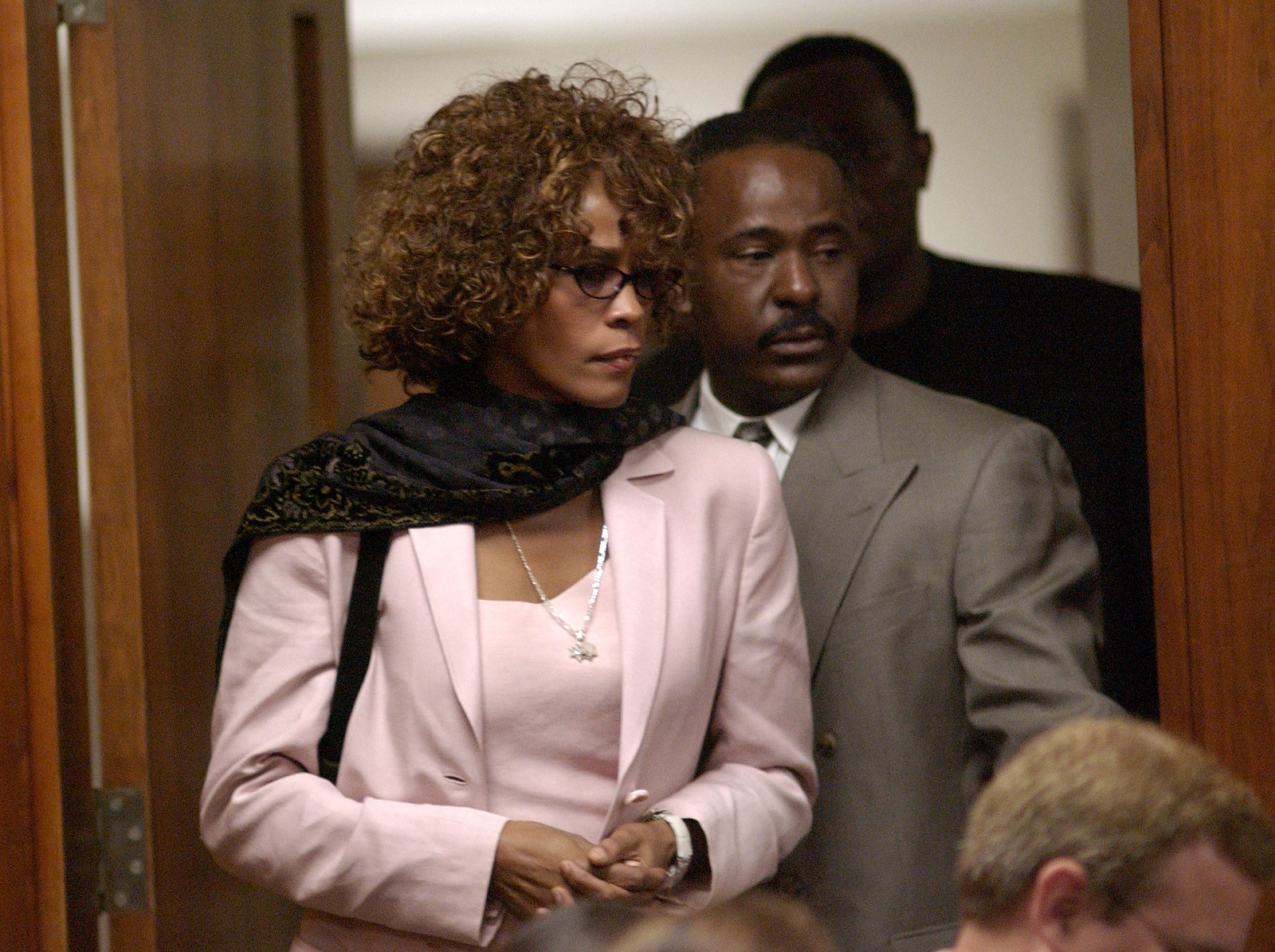 But that and other records, including the 911 call, didn't appear to matter to Brown on Friday, who told the audience: "The public record is wrong."
The panel came to an abrupt end after the portion meant for more questions was canceled within seconds.
Brown is no stranger to denial. In the recent documentary Whitney, the singer shut down an interview with the director as soon as any talk of drug use came up.

Brown recently announced he would be opening up a domestic violence shelter in honor of his late daughter with Houston, Bobbi Kristina Brown.