Not to be outdone by Animation bringing out all the living voices of Disney Princesses for Wreck-It Ralph 2, the Disney Live Action Film Panel at Disney's D23 Expo ended with Marvel Studios Chief Kevin Feige bringing out almost every Marvel superhero (which encompasses like half of Hollywood), plus co-director Joe Russo, out to premiere a teaser trailer for Avengers: Infinity War.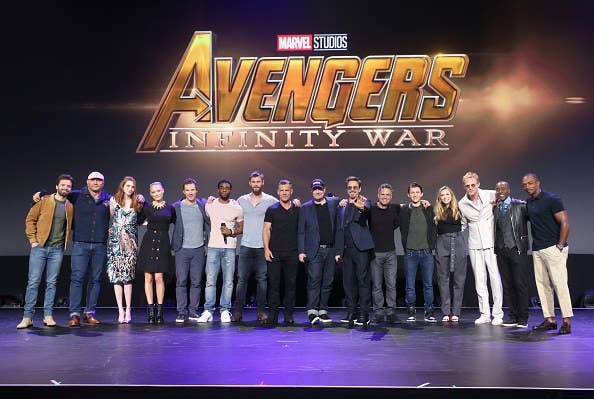 On stage in Anaheim was Josh Brolin (Thanos), Paul Bettany (Vision), Elizabeth Olsen (Scarlet Witch), Pom Klementieff (Mantis), Karen Gillian (Nebula), Dave Bautista (Drax The Destroyer), Don Cheadle (War Machine), Sebastian Stan (Winter Soldier), Anthony Mackie (Falcon), Benedict Cumberbatch (Dr. Strange), Tom Holland (Spider-Man), Chadwick Boseman (Black Panther), Mark Ruffalo (Hulk), Chris Hemsworth (Thor), and Robert Downey Jr. (Iron Man).

Now that Marvel Cinematic Universe is nearly 10 years old, the teaser started with clips of each Marvel Studios film from Iron Man all the way to Spider-Man Homecoming and then faded to black. Next, we're shown the Guardians of the Galaxy after Vol. 2 flying through space, staring at what appears to be a black hole in the galaxy.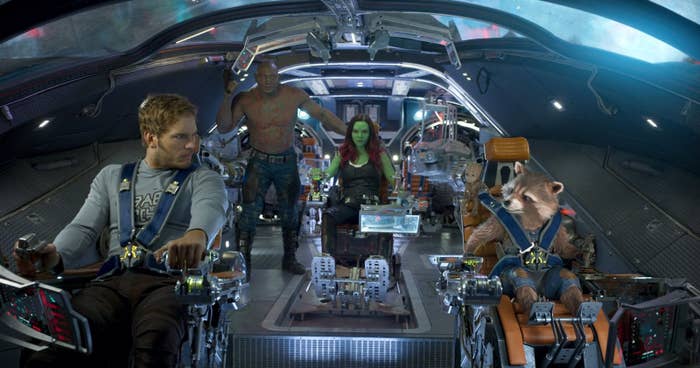 In what feels like a spoiler forThor: Ragnarok, the Norse god out of nowhere crashes right onto the front window of the Guardians' ship. When they bring him onboard and get Mantis to bring him out his unconscious state, he startledly asks them who they are.
When that's all settled they show the spaceship hyperspeed away and the trailer then cuts to what looks like a London street in ruins. Scarlet Witch is huffing and puffing, trying to conjure a spell while looking like she's on the losing side of the battle. The audience at D23 Expo erupted in cheers as the camera cut to who she was fighting: the Avengers' original foe Loki (Tom Hiddleston) making his long awaited return to the MCU.
There is some voiceover about how there is impending doom coming with flashes to some of all the Avengers looking worried. Spider-Man got a big cheer when the clip showed him getting his Spidey Sense while in class, while Thanos barrels toward Earth.
We see a spaceship crash onto a Mars-like planet where the majority of the fighting in the trailer happens. Thanos phases into the planet, as if from a black hole of his own making as Tony Stark and the Avengers stare him down ready for battle.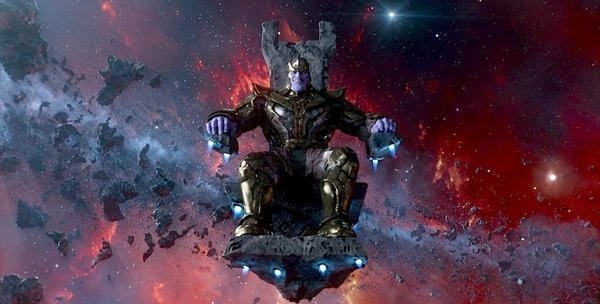 The clips that follow show a beat-up Spidey saying sorry to Iron Man as he's cradled by him, and Thanos crushing Thor's head with his bare hands. To prove how powerful Thanos is, the trailer shows him reaching his arm back and conjuring a Moon-sized orb in the battle planet's atmosphere and then throwing it at the Avengers, the orb exploding into a bunch of fireballs.
This is all just from only half of the film, as Feige said they reached 50% completion only recently. Some people who were noticeably absent from the presentation were Chris Pratt (Star-Lord), Zoe Saldana (Gamora), Bradley Cooper (Rocket Raccoon), Vin Diesel (Groot), Scarlett Johansson (Black Widow), Chris Evans (Captain America), Jeremy Renner (Hawkeye), Tom Hiddleston (Loki), Paul Rudd (Ant Man), and Evangeline Lilly (Wasp), but they will likely be in the film in May 2018 when Avengers: Infinity War is released.
This is a developing story and will be updated.