President Obama has been more connected to the entertainment industry than any other recent president. Having a black American rise to the highest office in our nation also raised questions around how black people are represented in other public spaces. Obama did not greenlight the films that battled for an Oscars less white or pick up television shows that depicted more authentic representations of black life, but he did champion them. In short, it is not a stretch to say the historic moment of electing our first black president opened up discussion about diversity and inclusion in the culture we consume.

As his presidency comes to an end, amid reports that the National Endowment for the Arts and National Endowment for the Humanities could get cut, BuzzFeed News reached out to black artists and entertainers— some in person, some over the phone, and some via email — and asked what they think Obama's impact has been on black people in the arts and entertainment. Below are their slightly edited responses.
1. Denzel Washington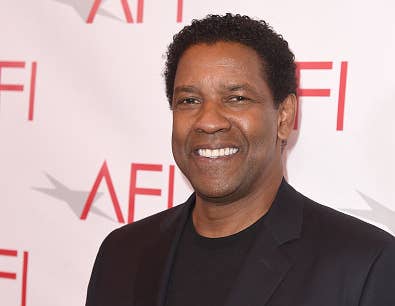 "I'm sure everybody is inspired. Of all colors. I mean I can't tell you how he's directly connected to like a movie getting made, but just him being there. I mean I was there at the inauguration, that was was very inspiring, and just the class, the dignity. Like we were doing A Raisin in the Sun on Broadway and he came to see the play, and came backstage at intermission. ... But just watching him and his wife interacting with us, they were truly a power couple."

2. Aretha Franklin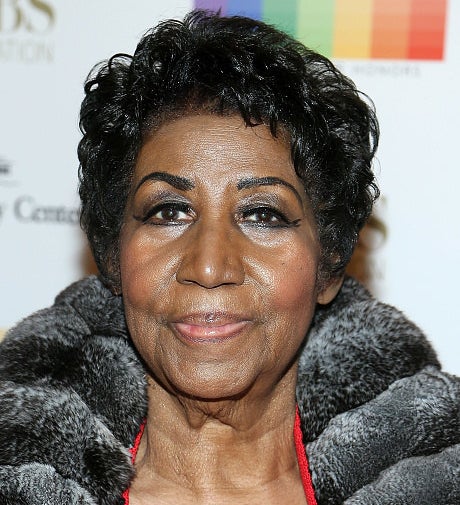 "He certainly has exposed a lot of them in different ways. I think that he's been a wonderful, wonderful president for all of the people. Very, very elegant couple and certainly a First Couple. FLOTUS and POTUS."

3. Martin Lawrence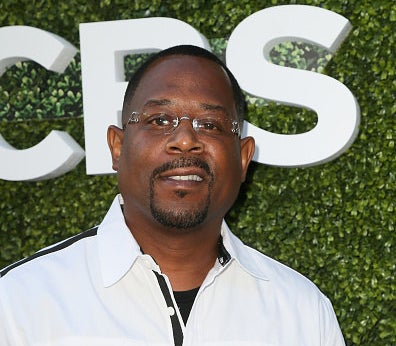 "In all my years, I've never seen the entertainment industry embrace a president such as President Obama, especially in the African-American community. He's relatable, down-to-earth, and our community was so proud to have someone of his caliber represent us. I think I speak for many when I say that I never thought I would live to see a black president ... so he gives you hope that no matter the color of your skin, you can live your dreams."

4. Octavia Spencer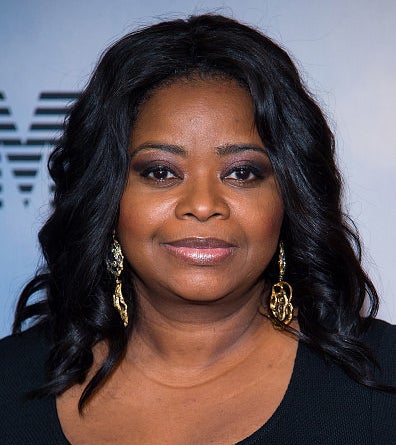 "I mean President Obama is everything, he has every impact! People want to do stories about him because he's so inspirational, and the fact that he is a pioneer as an African-American president. He's really paid close attention to the arts and that's something to be celebrated."

5. Laurence Fishburne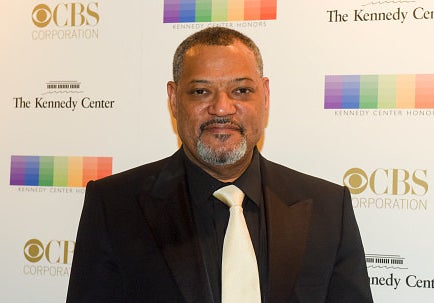 "Well I can tell you personally he has been a huge supporter of our community in the arts. For example, I did a one-man show at the Kennedy Center called Thurgood about Thurgood Marshall and we actually filmed it here, the last six performances, and the president and Mrs. Obama screened it in their theater here. And I can also say I know that they've been watching Black-ish in the theater as well."

6. Uzo Aduba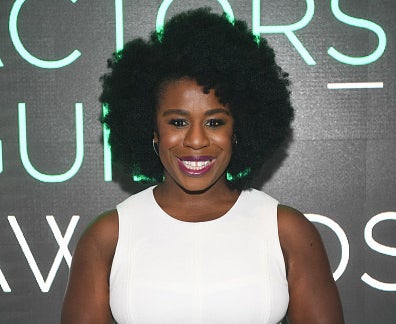 "He saw us. It's a wonderful and powerful thing to feel seen. Not to feel like you've been noted for your talents at a distance or, perhaps, somewhere in the background. But to have your merits celebrated in the foreground. Loudly. Chest-wide. Proudly.
"It sends a singular message: You matter and I see you.
"President Obama, with our nation's first lady, created the space for even the most distant-feeling groups to become aware of our presence and value. Along the way, the Obamas made the effortless case that our work is not to be enjoyed by a select few, but exists for all Americans. They reaffirmed the idea that our cultural and artistic expressions have a place within all mediums. From the theater, to film and television, to hip-hop and jazz, President Obama invited us in and showcased, to the world, how our art can also elegantly adorn our nation's finest house, for our nation's highest offices in the land.
"He saw us. And that has meant all the world."
7. Don Cheadle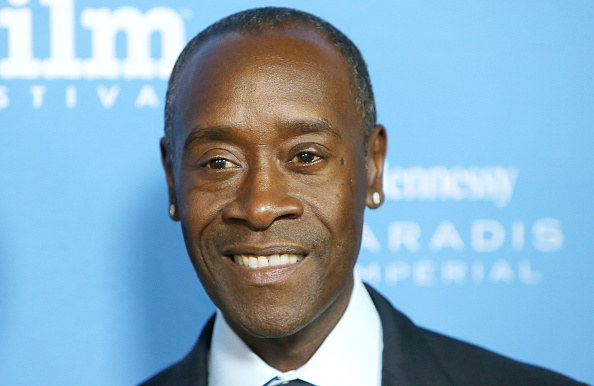 "I don't know in the arts — I mean, I think he's had an impact on the world and we are a part of the world. I think, hopefully, he's given many African-Americans — well not just African-Americans, but all Americans — the understanding and belief that you can achieve and accomplish and don't let obstacles stand in your way. But he's a big supporter of artists that are trying to find their unique voice and not conform, and to do them. And I think that's always very necessary for an artist to thrive, is to stay true to themselves."

8. Brian Stokes Mitchell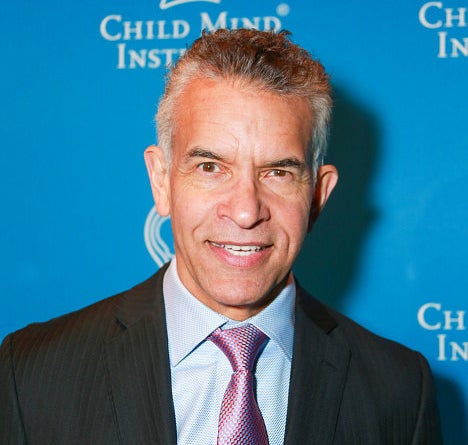 "We have a 13-year-old and for him to know an African-American president — he's had the opportunity to meet him, and for him to–it's the first president he's actually been conscious of really for the last eight years, and to know that an African-American could be president. In my childhood that didn't happen, so here we have somebody that's not only been the president, but has been a president with class and grace and humor and wit and coolness and moderation and intellect and passion and love for his wife and his family, and he's been a great example for the country."

9. Aisha Tyler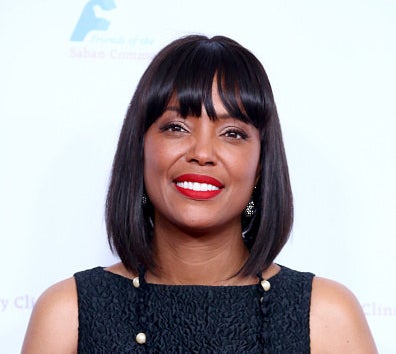 "Obviously President Obama has been an active patron of the arts of all cultural provenances, from hosting film screenings and musical performances at the White House, to the active involvement of activist artists such as Common, Katy Perry, and John Legend in both his campaigns and subsequent inaugurations. But I think his deepest and most expansive impact on artists has been to help young African-Americans — through his own example — to see more clearly that the culmination of effort, vision, inspiration, and dedication is the ability to positively impact how we see ourselves, and others, in this nation. Greatness requires sacrifice, compassion, and deep, unwavering commitment, and that is true whether you are a musician, an actor, a writer, or a young politician hoping to contribute to the greatness of the country of your birth.

"He's also the coolest president we've ever had, bar none. Since he's been in office, we've all had to up our swag game."
10. Orlando Jones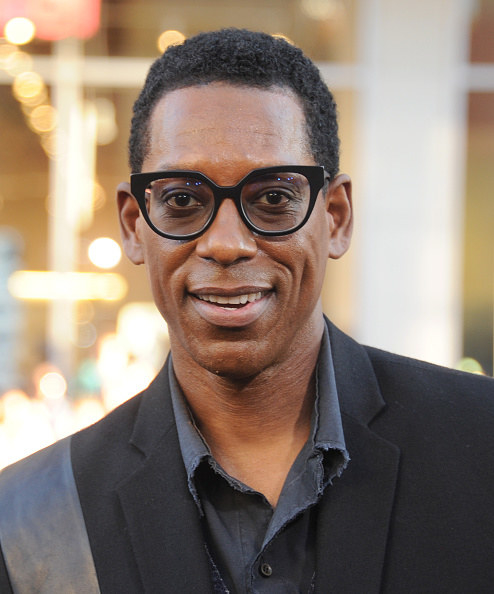 "James Baldwin once wrote, 'Not everything that is faced can be changed. But nothing can be changed until it is faced.' In the entertainment industry, we pursue impossible dreams. It becomes easy to suppress hope and instead fear the ridicule that comes with failure. But the day the White House opened its doors to the Obamas, my outlook changed.

"My daughter, Raquel Evan Jones, is 6 and a half years old. (The half is über-important.) Raquel has only known one president and first lady. She is not tainted by any political agenda. Her interest in politics is rooted in the fact that she sees leadership that looks like her own family. She believes she can make a difference. She believes in a just and inclusive world. Her mother and I didn't instill those beliefs in her alone. The Obama family played a key role in that. They've built a legacy that will outlive them.
"In Hollywood, home to the most liberal bigots in the country, it's easy to be jaded. The Obamas have made it easy to dream again."
11. Courtney B. Vance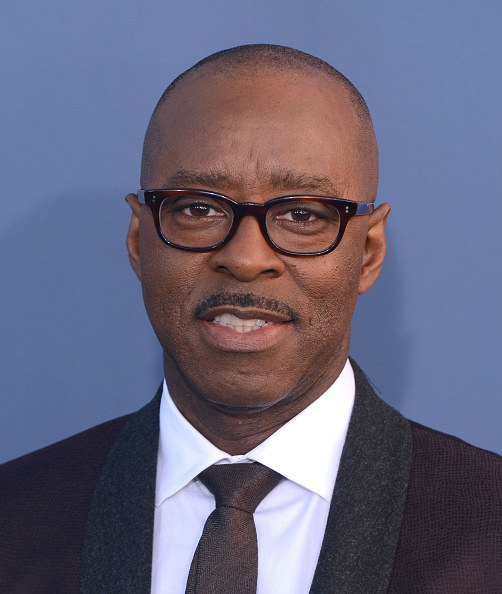 "I think President Barack Obama's impact will be felt far and wide for many years to come. I believe that he will ultimately go down as one of the greatest presidents of all time. And I say this not just because he impacted artists of all hues and colors. I say this because he and his wife were the right people at the right time. Through their dignity, compassion, and kindness, our country was viewed as a dignified, compassionate, and kind country. He continually attempted to appeal to the greater good, to the best in all of us. He continually tried to remind us that our country works best when all of us are succeeding and prospering; and that if one portion of us is struggling, we are all struggling. And that is not just a president for artists. That is a president for all people…and for all time."

12. Amber Riley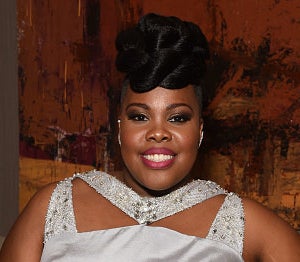 "As a black entertainer, being invited to the White House to not only perform but also speak has truly challenged me to use my art and platform responsibly. Sharing opinions in this industry used to feel so taboo, but Obama's presidency made me feel like I was a part of the conversation, not just a bystander looking on while America just happened. I have never in my life seen so many artists come together and get behind a president, whether it was his campaign or whether it was to support him in general. It made me feel American. And I cannot thank President Obama and first lady Michelle enough for understanding the importance of art and how it really does reflect the time and our social climate. I am truly going to miss them."

13. Louis Gossett Jr.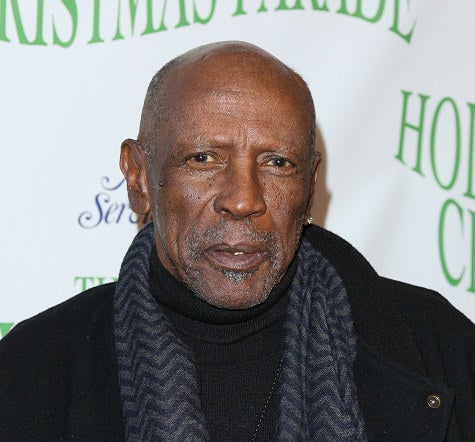 "Barack Obama's presidency set the tone for the present and the future of America: a peaceful coexistence of all races and religions. One nation, under God, indivisible, with liberty and justice for ALL. His eight-year term brought that consciousness to light. For that, and many other reasons, I am deeply and truly grateful."

14. Tika Sumpter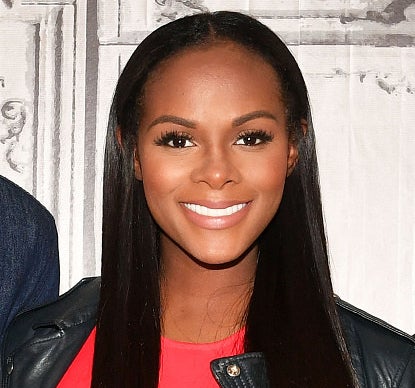 "I made a movie about him and Queen Michelle. They had a huge impact on my end. The film is all about love. I think they inspired a lot of people to love again and forge true partnership through friendship. I just love them."

15. Brian Tyree Henry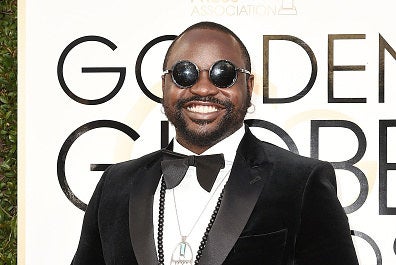 "MY president. I just love saying that. MY president has shown me more about love than any other president I have ever seen. To love the skin you're in, to honor the craft you cherish, and to be you, unapologetically. Blackness personified. Pride unhinged. Thank you, sir."
16. Sterling K. Brown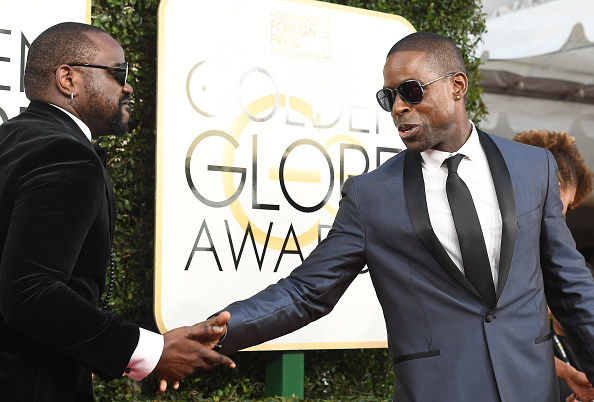 17. Jeffrey Bowyer-Chapman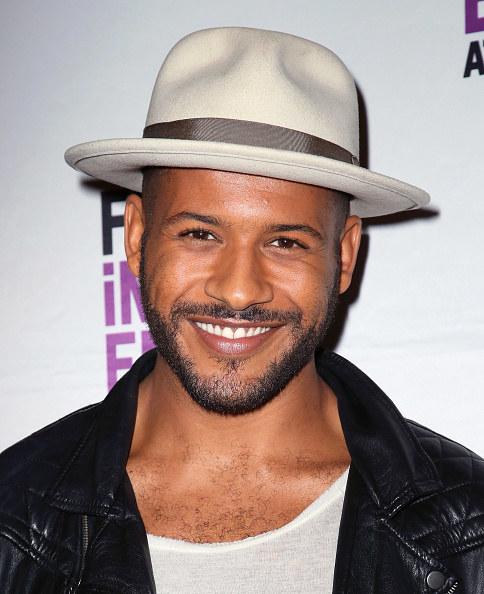 "I believe that opening the doors to the White House as widely as Barack and Michelle Obama have over the past eight years has opened a world of possibilities to countless young artists of color across this country. I remember the moment I saw the cast of Hamilton performing for the president and first lady and thinking, 'This is exactly what has been missing!' The opportunity for little boys and girls of color to finally see behind the walls of the White House and be met with reflections of themselves thriving with such artistic passion and creative joy was life-changing for millions, I'm sure. I know it certainly was for me."

18. Misty Copeland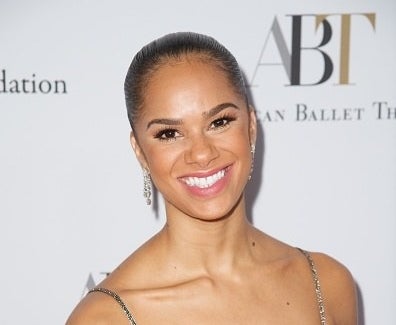 "There has been a real decline in the support of the arts in America, particularly in the educational system. I'm proof of the benefits the arts can have on people's lives. I've witnessed this through and through all over the world. President Obama understands this and demonstrated it by his willingness to support me and my voice in how representation matters on and off the stage. Being a member of the President's Council on Fitness, Sports and Nutrition has been an eye-opening experience to see his stance on the importance of these things coming together all in one place — schools.
"As a black woman, having the president of the United States be able to relate to all of us has brought incredible strength to our communities, especially this generation that has grown up under his presidency — they can see a future and possibilities for themselves more so than any other time in history."
19. Mario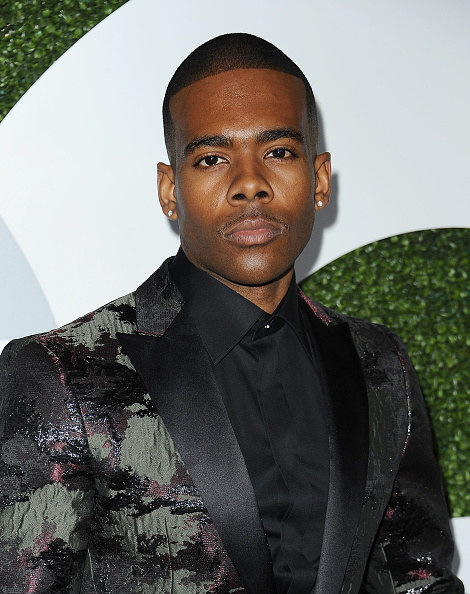 "President Obama's eloquence and overall persona, even when presented with adversaries, inspired me as a writer and a visionary. He showed us by example how to remain calm and focused under pressure. He embodied all of the characteristics of a true leader."
20. Ashton Sanders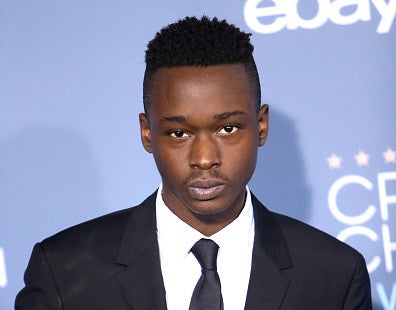 "President Obama gave further power to the black voice and the black experience in America, and under his leadership it gave artists within the black community the courage to create stories true to our experiences and our world. President Obama was a literal figure of change."

21. Erica Ash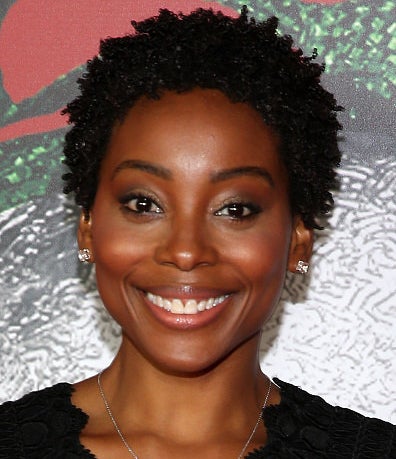 "Barack Obama has certainly been more connected to the entertainment industry than any other recent president: attending Broadway shows such as Hamilton and The Color Purple, supporting African-American jazz musicians like Trombone Shorty, inviting Beyoncé to sing at his inauguration, both he and the first lady publicly singing some of their favorite songs and naming their favorite artists of color and President Obama even trying his own hand at a solo career singing 'Amazing Grace' in the pulpit of an historic black church. This shed light on the wonderful nuances and abundant talent that African-American artists offer to the entertainment industry and made the playing field just a bit more level for us."

22. Aldis Hodge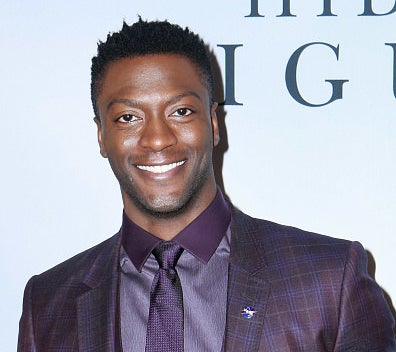 "I think that first of all his magnanimous impression on African-Americans in general brings together the idea of what it means to simply be an American in this country because we're still treated to a degree as though we are not of this country in some ways. We've seen some of that energy exerted in recent times, but he still is a representation of pushing beyond that. He still is a representation of affirming that we are meant to be here in our own space here, we deserve to be here, and that's not to say that we're superior or any way supplementary to any other culture. American is American.
"So as far as how he's affected the arts, he's helped open up the doors to the idea that black Americans can be seen as more, and that has permeated the arts in every avenue, especially entertainment, which was really, really necessary because still they're so subjective and so very skewed and narrow in their thought. ... President Barack Obama stands for the idea that the barriers and stereotypes that we have come to know so comfortably, we have now a responsibility to ourselves to push past and look beyond, because what we thought we knew is not what is. And I say 'we' generally because I, as an African-American man, know the capabilities of African-Americans in this country."

23. Edwin Hodge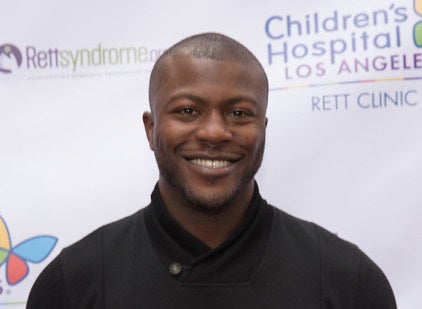 "President Obama has given African-Americans in the arts a new identity. He has proven that people of color could obtain the highest achievement given to an American citizen and in doing so, he gave African-Americans in the arts a chance to take on roles that aren't stereotypical to our culture or the perception of our culture. He told us it was okay to break barriers and not live by assumed standards. He proved that we are more than what people should see in media and entertainment."
24. Chadwick Boseman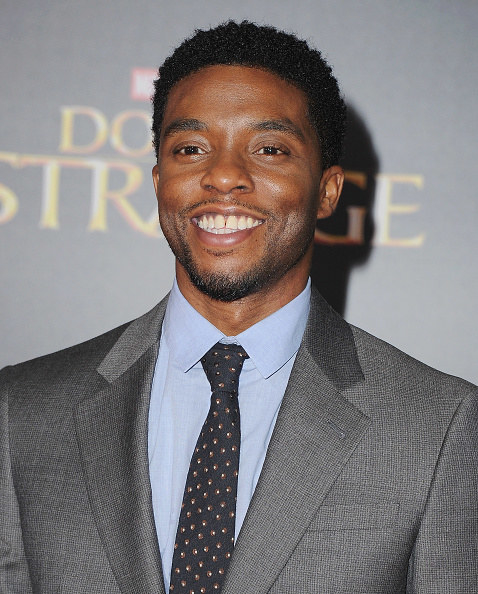 "I believe his presence in the White House opened up the realm of possibilities for some of the change we've seen in movies and television. We are finally becoming more truthful to the greatness and humanity of people of color in our storytelling. There is a generation of children 8 years old and under who only know what it's like to see an intelligent, measured black man serve as the leader of the free world. I don't think it's a coincidence that during his presidency, directors, producers, and casting directors became more open to countless numbers of extraordinary stories about people of color that had been previously ignored. Writers who had penned scripts with black leads saw their projects dusted off and pulled out of turn around to actually make it to the screen. I don't think it's a question whether I would currently be playing a black superhero king if we did not experience Barack Obama as our president.
"I had the honor of attending a White House screening of 42. In my conversation with him I could see that beyond being a policy maker and a politician he is a person of cultured substance and depth. He is a knowledgeable critic who himself is strong enough to entertain both praise and criticism. I'm proud to say that he personally gave me sound artistic and career advice, to seek the darkness as well as the light in my acting. That advice has served me well."
25. Cynthia Erivo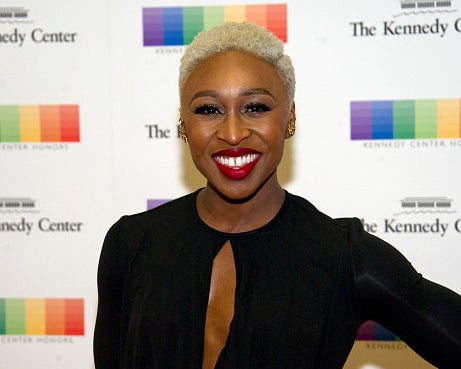 "I think that he has made arts accessible. I think he's made it cool again and allowed people to really want to be a part of it, and he's welcomed all forms of artwork, whether it be rap, whether it be theater, whether it be music, all of that, and I think that he's allowed people to see each piece as special as the other. I think it's great."

26. Simone Missick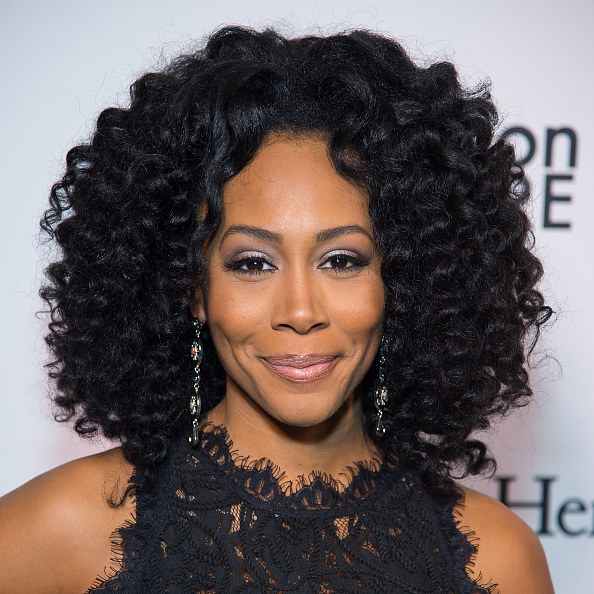 "President Barack Obama has impacted me as an artist in ways both small and large. ... Although I never got the chance to be invited to the White House, I felt just as much pride in those that were. They weren't all perfect, squeaky-clean artists. Some would have been classified by previous administrations as 'thugs' or 'threats.' But President Obama recognized that they too had a voice. The image of Kendrick Lamar having a sit-down with the leader of the free world was just as important to the culture as having Beyoncé sing during the inauguration. Those images inspire our children. They change the minds of our fellow Americans. They even seep into the images projected onscreen.
"Images are powerful. They hold weight, in space and time. They are eternal, emblazoned into the minds and hearts of those who view them. Art, whether it be film and television, song or dance, photography or sculpture, shapes our hearts and minds through images."
27. Mike Colter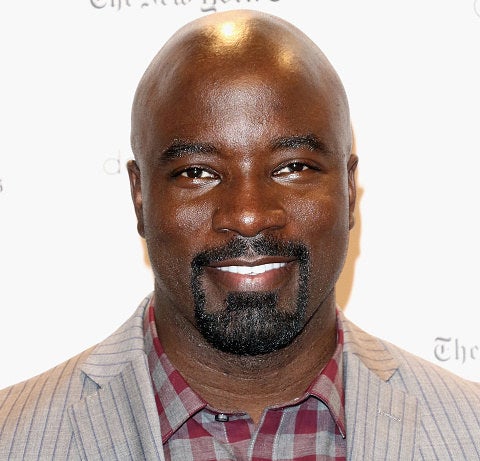 "Obama has had a great impact for me in the arts. His achievements have opened up the possibility for creative minds to see beyond the stereotypes so often portrayed in film and television. He is an example of what we can be if we work hard, believe in our dreams, and are given the opportunity. These are the kind of characters that we need to see and I hope we black actors have more opportunities to play these characters in the future."
28. Phylicia Rashad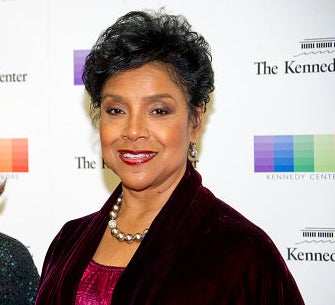 "Well he's certainly an inspiration. Any human being who goes beyond perceived limitations is an inspiration to us all. To us all. And that's what's important. To. Us. All."

29. Debbie Allen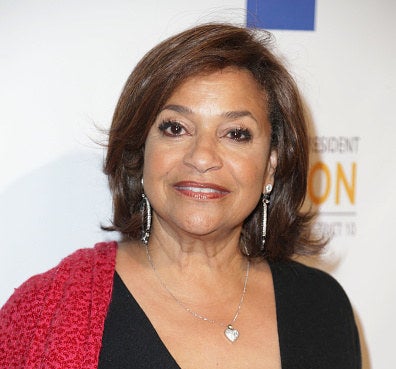 "Oh my god, he's been so supportive — he and his wife would come all the time to the Kennedy Center. That was unprecedented. We've never had a president that was so present in the world of the arts, and his wife pushing so much, bringing arts to young people. It was a big part of her initiative — along with their health initiative was the arts, and so that's something that we hope... We don't know where that's going to go now, but they left a big footprint to be filled."
30. Prentice Penny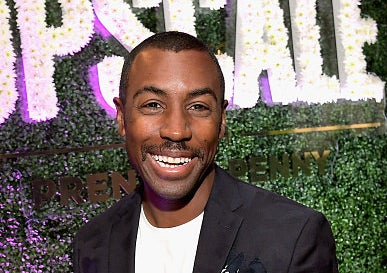 "The true proof of someone's legacy is not just the impact they have on you, but the rippling effect of it for generations to come. The fact that my children live in a world where their first president was a black man will resonate and inspire their lives in a way that's unquantifiable."

31. Yvonne Orji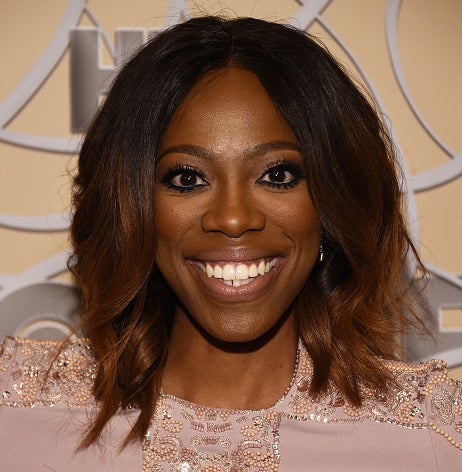 "The way African-Americans saw themselves was emboldened and empowered by Obama's presidency, and Hollywood took note. I worked as a commercial actress during Obama's first term, and noticed a distinct push towards mixed-race performers (remember the infamous Cheerios commercial with the interracial family), black women with darker skin tones, and women with natural hair from advertisers. More and more, we saw performers of color represented in traditional and nontraditional roles. As Obama pushed for further inclusion within Washington, it appeared that Hollywood refused to settle on anything less. How could we tolerate #OscarsSoWhite when a black man held the highest seat in the land?
"So creatives let their voice be heard, and like Obama, we did some grassroots campaigning of our own, and as he prepares to leave office, we can truly say that Hollywood is having a black renaissance of sorts, with TV littered with brilliant shows either created by, directed by, and/or starring people of color."
32. Jay Ellis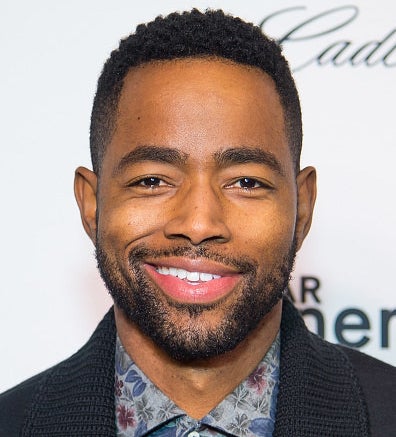 "I think for the first time President Obama and the first lady have opened up the White House to people who look like them. It's the first time I think this many people of color had access to the White House. It's the first time this many people performed and spoke and been on panels and coalitions and different initiatives in partnership with the White House, and I think that there's this feeling of — I think everyone has this feeling when you meet someone who is a fan of your work or likes your work and acknowledges it, there's something that always makes you feel, you know, fulfills you in a way and makes you feel like what you do is reaching people, or special, or whatever you may want to call it. But when the president of the United States does it, it's mind-blowing for sure. It's one of those things that I think no one could ever imagine that opportunity."

33. Jennifer Hudson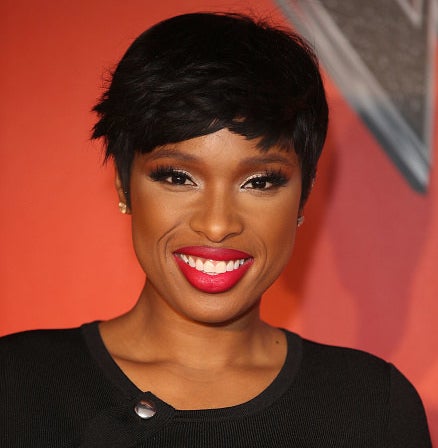 "President Obama's legacy will forever be a force of inspiration to me. Growing up in the South Side of Chicago, I never thought I would get the opportunity to visit the White House, let alone know the president. The Obamas made us all feel like we belonged. President Obama encouraged everyone, no matter where they came from or what they looked like, to dream big. That was surely acknowledged and appreciated in his constant support for the arts community. His courage and conviction provided us all with the motivation to pursue any dream and achieve any goal. I will always be proud to have called him and Michelle our president and first lady!"
34. Leslie Odom Jr.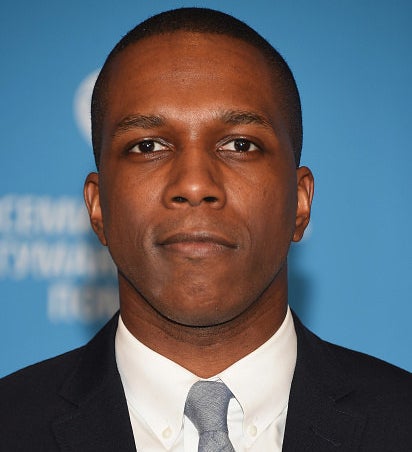 "He listened. He took our work in. President Obama and the first lady both let us know that art was important to them. It validated and affirmed us. It also humbled and sobered us. Their presence at Hamilton was never, ever taken for granted. It meant the world to us and it was the high point of that extraordinary experience for me."
35. Joe Morton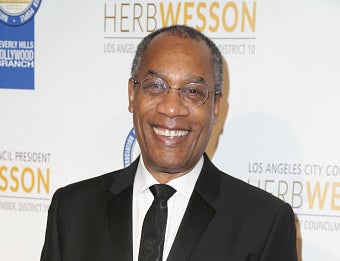 "President Barack Obama gave blues, jazz, hip-hop, R&B, soul, and gospel permission to strut its stuff across the greatest national and international stage on the planet. The list of African-American iconic artists invited to the White House goes on and on and on. Within an atmosphere of love and admiration, respect and adulation, the brilliance of these artists were invited time and time again and allowed to exhibit their art before an American public to witness and enjoy. These performances were a source of great benefit to the industry and great pride to African-Americans in general. What better promotion and support!? What higher praise!? If Hamilton was not already a hit by the time President and Michelle Obama saw it, their attendance at that musical sealed its popularity and longevity. I wouldn't be surprised if Al Green's "Let's Stay Together" spiked in sales after it was sung by President Obama. I think whatever President Obama found difficult to do for the African-American community at large, he did, in part, by celebrating African-American artists. He unabashedly presented us to the American public, bringing attention to artists the general population may or may not have been previously aware. Thank you President Obama. You will be dearly missed."

36. Cornelius Smith Jr.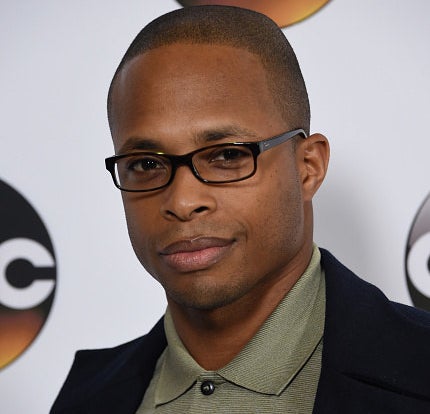 "I think President Obama's impact on African-Americans in the arts has been unparalleled, still evolving, still manifesting, and will never be forgotten. He has been the catalyst for a reservoir of both conscious and unconscious support, inspiration, access, exposure, and has helped to expand and shine a light on the relevancy of African-American culture and arts to the world. He is the truth, a class act, and will sorely be missed."

37. Sonequa Martin-Green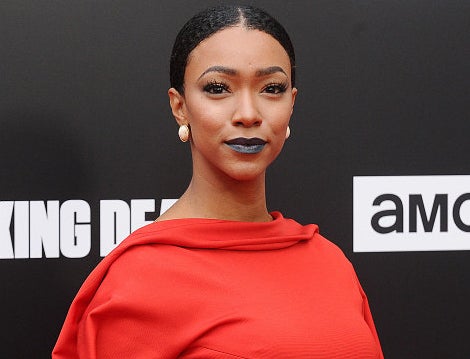 "It goes without saying that Obama's presidency is a testament to the unachievable being achieved, especially in the heart of black America. I believe that for our African-American youth, specifically those dreaming in the arts, Obama's image teaches a powerful lesson of the futility of limitations."

38. Darius Rucker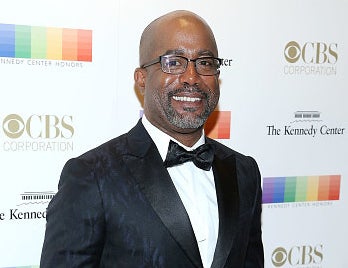 "Sure, I'm sure he's had impact on African-Americans everywhere. I'm sure it's been great. I'm sure a lot of people who are artists believe they can do anything now because Mr. Obama was president, and so that's a big impact."

39. Candice Patton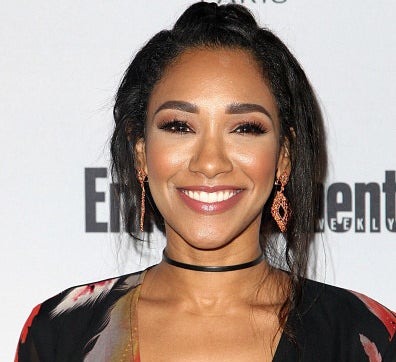 "Being the first African-American woman playing a traditionally Caucasian female character came with its share of backlash, racism, and inequality that I've felt inside and outside the industry and media. It's often been said, 'We, as minorities, have to work twice as hard to get half of what the majority have.' It has not been an easy road but President Barack Obama became a role model to look to in my times of frustration. To watch this man and his family face years of racism and inequality often reminded me I was far from alone in my climb. Most importantly, he taught me grace under fire while dealing with it all. To watch him handle it consistently with such dignity, grace, and even humor has given me strength in my ability to withstand the difficulties that can often come with being a minority given an opportunity that shakes up the status quo. I think he has given so many of us in the industry this reminder to plant our roots, stand strong, and keep believing that change and progression, while often hard fought, are possible and important. Positive representation matters; it matters in our leaders and it matters in the television shows we tune into every week. The power is in its ability to plant a seed in our brains and give us hope to what is possible in our lives. President Obama has planted millions of seeds during his presidency, giving hope to all generations of what is possible."

40. Yara Shahidi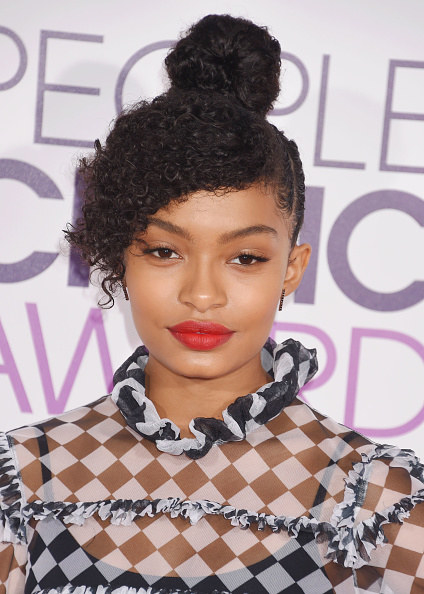 "President Obama, Mrs. Obama, and his entire administration opened the White House doors to African-American artists, creatives, and content creators. From his many celebrations of black television and artistry (awarding Diana Ross the Medal of Freedom, bringing the Hamilton musical to the White House, meeting, applauding, referencing the impact of many black musicians), to his open love of our African-American artistry, has made the entertainment industry a more welcoming space for us. As an actress on the show Black-ish, my work with White House initiatives stemmed from his desire to reach all generations our community. I know just how blessed we are as a people, and our larger community of artists of color have
also felt the same positive impact. I take the responsibility of doing my best to heart, because that's what President Obama demonstrated for me."
41. Marcus Scribner
"One of the greatest things the Obamas have done is to promote the arts and specifically African-American arts. They opened up the White House to include prolific guests from all different art forms and walks of life. It allowed all to see when diversity is inclusive it brings everyone together in a positive way, and it is something that should be honored in all houses."

42. Marsai Martin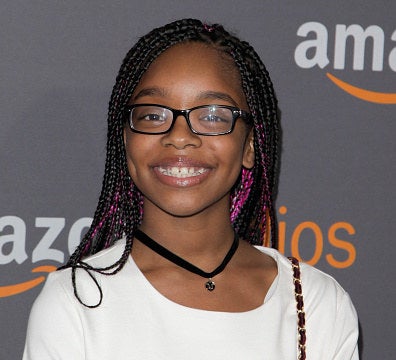 "President Obama opened the White House to many entertainers (like myself and the cast of Black-ish, as well as the casts of Hamilton and Insecure who would probably not have been invited if he wasn't in office). It's been cool to get to know the musical and television favorites of someone so high in office.
"He's the only president I've ever known, and it's cool to like the same types of music and performers as he does. I've seen DJ Khaled, Jay Z, Beyoncé, Stevie Wonder... a lot of my favorites are his favorites too.
"Thank you, President Obama, for showing me that someone like me can reach the most powerful position in the world."

43. Miles Brown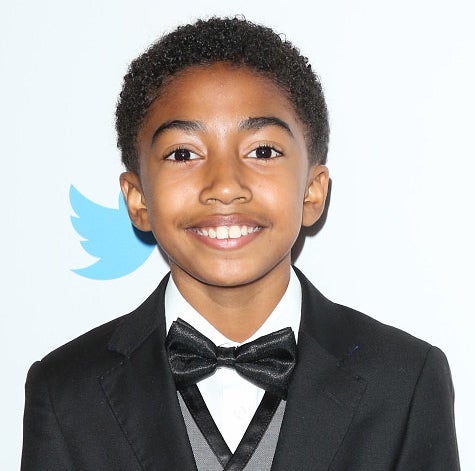 "President Obama's impact on the arts has been so powerful. Being an actor and dancer, I express emotions through movement, and he represents both struggle and success. By him being the first African-American (and only president I've ever known) shows me that anyone no matter what color they are can achieve their dreams."
44. Courtney A. Kemp
"As African-American artists, I think that the Obama era gave us the encouragement to stand in and speak our own truth, unafraid. To be as authentic, unapologetic, and proud as our president. To be brave because he is brave. To be bold because he is bold. And not to take no for an answer, whatever the cost."

45. Cameron Boyce
"President Obama has empowered us in ways only a president could, as he embodies everything that some people would hope we can't be. His grace is what we know we are, and what they're reluctant to acknowledge. The intelligent, good-humored, black commander in chief has stayed true to his culture and, by doing so, has offered every African-American two terms to breathe easier, knowing that one of their own was holding down the fort. One thing President Obama always understood is the grip celebrities hold on the American people. He has associated himself with other powerful black influencers to ignite social change. Black celebrities have always done their part to spark conversation, but a black president doing his part has provided strength powerful enough to turn the landscape of our industry on its head."
46. Skai Jackson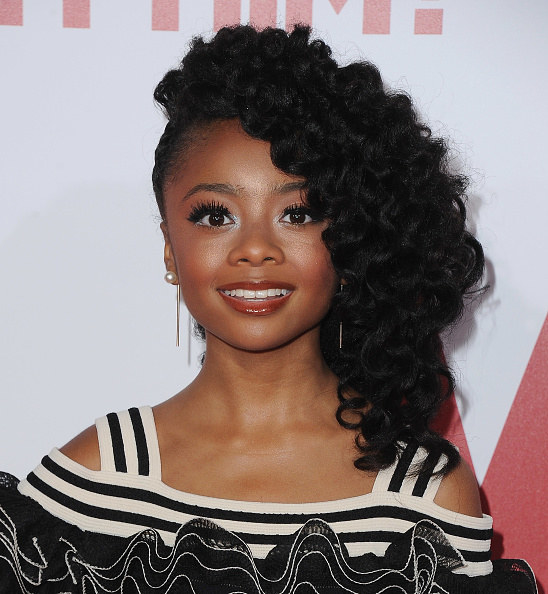 "I think President Obama has affected African-Americans in the arts as he comes off very relatable, because he is fun-loving and likes good music. He has always been supportive of African-Americans in the industry and what we stand for."
47. Ledisi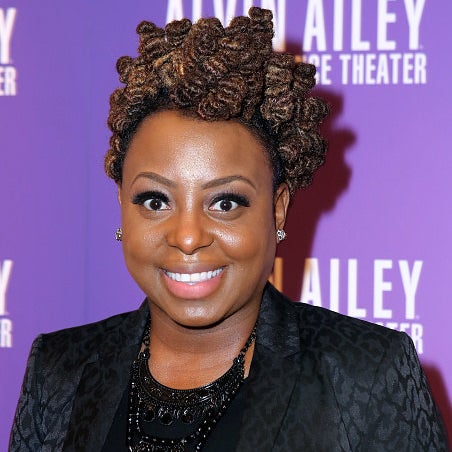 "President Obama and first lady Michelle Obama understood that the arts and music are the force behind any event because it brings people together. Every campaign throughout this presidency displayed wonderful music, along with powerful messages. They knew that the power of a song, a dance, poetry, and visual arts, would speak to and about our lives. All of this created bonds, ignited change and beautiful memories. Their support and love for everyone in the arts has been amazing. For me, those memories will forever be connected to a song. I'm so honored a few of them have been my songs."
48. Cedric Yarbrough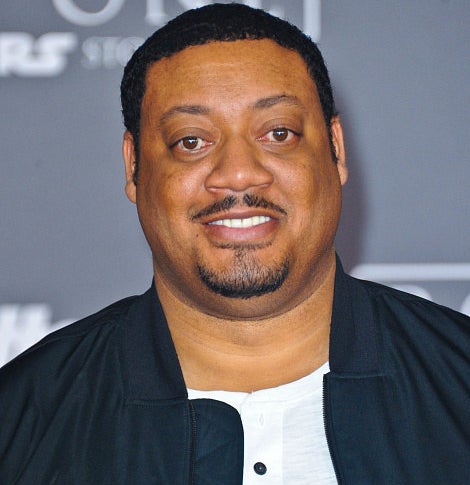 "President Obama grew up in the '60s, '70s, and '80s. This is a time when movies, television, and music were really getting their footing, and influencing pop culture. It's no wonder President Obama has been the most connected president to the entertainment industry, and us, him. He was alive when James Brown and the Beatles appeared on Ed Sullivan. The Godfather, Midnight Cowboy, Rocky, and blaxploitation films were a part of his teen years! When a president can reference a Jay-Z song by brushing his shoulders, that president is connected. When a president can drop his microphone after his last White House Correspondents' Dinner, that president knows pop culture and how it will resonate.

"I can say on a personal note that he has influenced me and how I deal with personal disappointments or hardships while working in the entertainment business. Wait a minute, Malcolm Jamal-Warner got that role instead of me?? WWOD? (What would Obama do?) Brush his shoulders off."

49. Yetide Badaki
"Obama has continually embodied and personified hope, an idea so infectious that it has not only inspired African-Americans in the entertainment industry but has nourished and sustained people of all walks of life across the globe. Here in the industry, I saw the influence of his courage in the type of projects being optioned and in the ways inclusivity continued to make its way into the foreground. I felt in myself a call to action and whether it was going for a role or feeling inspired to create, I would always hear his famous words echo, 'Yes we can.' Obama made me feel not only that I could change the world but that I should."

50. Josh Levi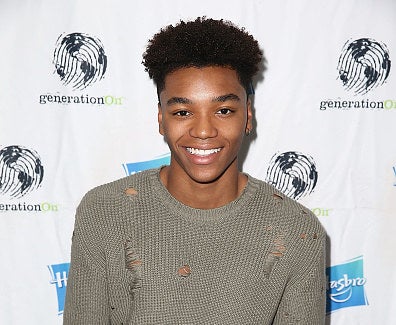 "President Obama revolutionized the standard idea and picture of an American president. He epitomizes hope, support, loyalty, fight, and strength. As a young black entertainer striving to instill these same ideals to my peers and the world — a world that doesn't make it easy for all artists — President Obama has always symbolized and given me a chance via his race through an uneasy system he conquered."
51. Loni Love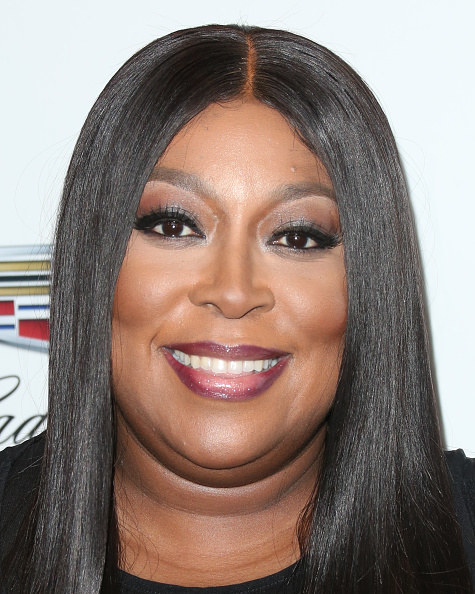 "I interviewed President Obama for my radio show CafeMocha Radio. This allowed my show to grow and get the exposure needed to continue. By President Obama considering various media platforms no matter how big or small, this helped the African American voice be heard. I will always remember telling the president about a segment on my show called The SWAG award. It's a segment where I honor a man working in the community or helping the country and he had been awarded many times. He simply said, 'I do have a little swag!' Yes, you do Mr. President."

52. Shaun Brown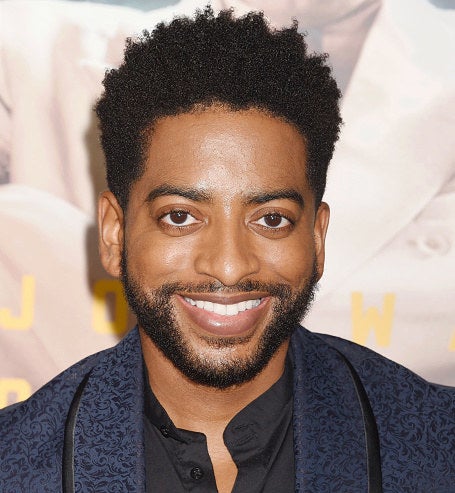 "Having President Obama in office greatly impacted African-American artists and performers. As a black actor I worried about playing one-dimensional characters and stereotypes. President Obama shattered those stereotypes by being consistently intelligent, charismatic, humorous, relatable, caring, and open in the media. Though he may not know it, he has proven that a black man can be a loving father, a caring husband, and an intellectual leader, and done it on the biggest stage possible. So often we are portrayed as the opposite in the media and I think through all of our activism and outcry, and his shining example as president, African-American artists' climb for artistic excellence is a little less daunting."

53–54. Desus Nice and The Kid Mero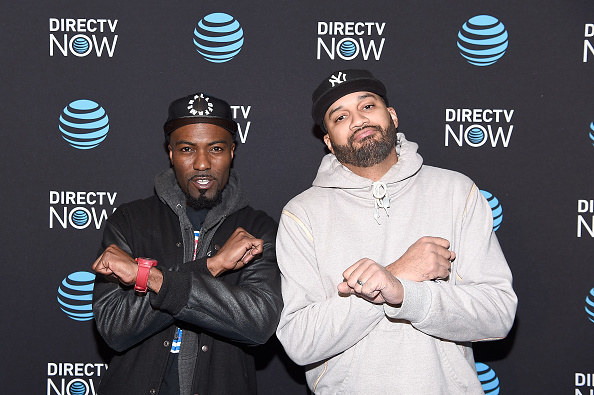 "He's just been good and bad for comedians, because it is good if you're a comedian to have a president that's totally swaggerless and he wasn't. I feel like he was the only president in history that has had like an air about him of 'Yo, I'm cool.' So you can make jokes about that, but then there's less jokes to make about a cool guy than there is about a fucking goofball. And for me personally just seeing somebody that looks like you in that position kind of make you feel like I can do whatever the fuck I want. Like, 'Yo, this motherfucker is the president, B.' He's a black guy that's president, that's never been done in the history of the world, so why can't I just be on Viceland acting crazy? ANYTHING IS POSSIBLE!!!" —The Kid Mero
"As far as his connection to entertainment, what's cool about Obama is many of the same shows he watched and music he listened to was the same stuff we were listening to. So you could relate to him on that level as far as like when he did playlists of what songs he really liked it was like, 'Oh shit, I listen to this,' like he as the president listens to the same thing. When he'd invite people to the White House, it'd be people I would invite. It was like Stevie Wonder and all those people. It's very different to see somebody of that position having the same likes as you, the same sensibilities as you and also the people he'd invite to the White House. It was always when you looked at them, it's like, That could be me." —Desus Nice