The German police significantly exaggerated the number of officers reportedly injured in clashes with protesters during the G20 summit in Hamburg, BuzzFeed News has found.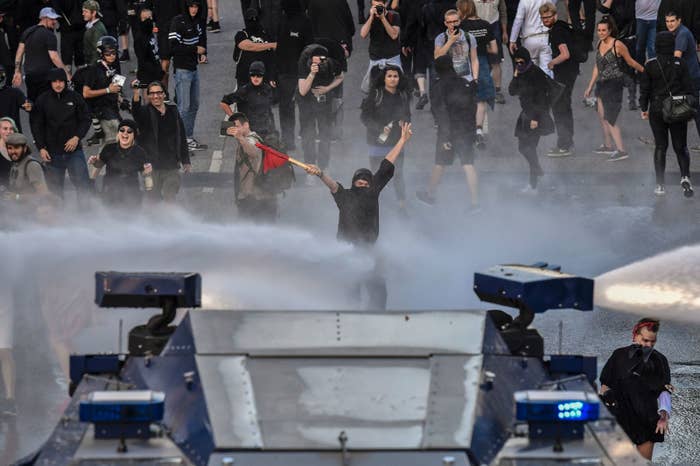 The police's figure of 476 officers injured was widely reported by international media outlets. But it doesn't square up with the information all 16 German state police authorities provided in response to BuzzFeed News inquiries.
According to the Bavarian Ministry of the Interior, it's true that 476 police officers were injured or fell ill "during the extended response phase," from June 22 to July 10. But only 231 officers were injured during the "peak response phase" from July 6 to July 9, the Ministry wrote BuzzFeed News in an email. The G20 summit took place on July 7 and 8.

Thus, according to the Ministry, more than half of the 476 injured officers had reported they were sick or injured in the two weeks before the protests began.
The Bavarian Ministry of the Interior confirmed that the widely reported number 476 came from the Hamburg police. "We also don't know where they got these figures," a spokeswoman told BuzzFeed News.
The Hamburg police said that no information was available on the number of officers injured before the riots and that an accurate survey was no longer possible due to the turbulent situation. They would only confirm that 74 officers had been reported injured before the start of the clashes on Thursday, July 6.
Reports of police officers seriously injured during the clashes are also overblown, BuzzFeed News found.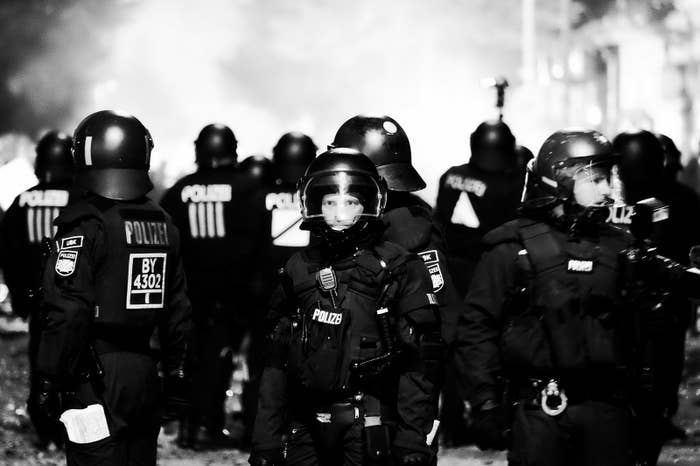 In a press conference, Harmut Dudde, the chief in charge of the G20 police operation, said the injuries incurred by the 476 officers between June 22 and July 9 included "hits to the face with pyrotechnics, a bike thrown from a bridge, concussions, rocks and bottles thrown by protesters, splinters under the visor."
Two officers of the German federal police force who worked during the G20 protests are officially considered seriously injured. The 16 German states did not report any of their officers as seriously injured.
More than 95 percent of the officers recorded as being injured between June 22-July 9 were able to get back to work after brief on-site treatment, BuzzFeed News found. Only 21 of the 476 officers Dudde referred to were still unfit for duty the following day or for a longer period of time.
The reported injuries also include issues that can't be attributed to the protesters.

"The injuries were the result of the duration of the operation (e.g. circulatory problems), not only of external violence in connection with the riots," the Brandenburg Ministry of the Interior said in an e-mail.
"For example, on Friday alone there were several dozen officers that were reported injured because of dehydration," Rafael Behr, a professor at the police academy in Hamburg, told BuzzFeed News.
This post was translated from German.