A video shared on Twitter showed the massive crowds that showed up Wednesday night to a tribute to the victims of the plane crash that killed several Chapecoense players at the Atanasio Giradot stadium in Medellín, Colombia.
The tribute to Chapecoense by the Atlético Nacional Club was broadcast live on Facebook this Wednesday night.
In the comments section, hundreds of Brazilians praised the club's event.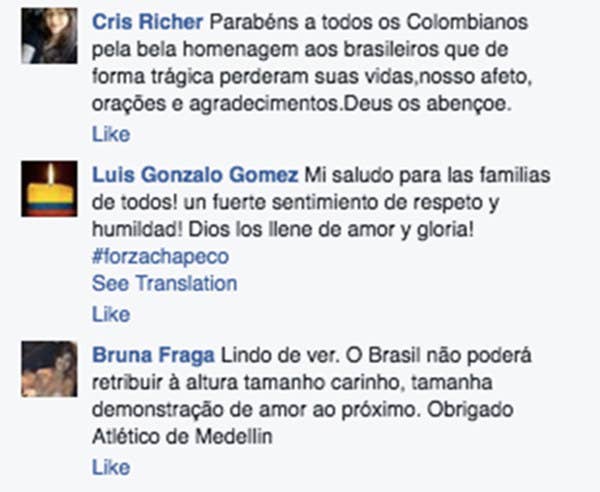 At the same time, in Brazil, hundreds of fans came together in the Condá Arena, in Chapecó, to sing and celebrate the team.
The fans of "Chape" saw the video made by Atlético Nacional and were touched.
From the middle to the end of the ceremony in the stadium in Medellín, the Brazilian chancellor José Serra was invited to say a few words, and he gave a speech to thank the support of the Colombian people. He was followed by numerous local authorities who highlighted the importance of the support from Brazil.
See Serra's speech here:
And here is the speech by the coach of Atlético Nacional, Reinaldo Rueda:
See part of the tribute by the team's fans in the Atanásio Girardot stadium here:
On Twitter, people praised the "greatness" of Atlético Nacional and said that, as of now, they would be rooting for the team.