Brazil's lower house of Congress voted this weekend in favor of impeaching President Dilma Rousseff. It's the Senate's turn to vote next. But will they be able to match the extraordinary scenes seen inside the lower house?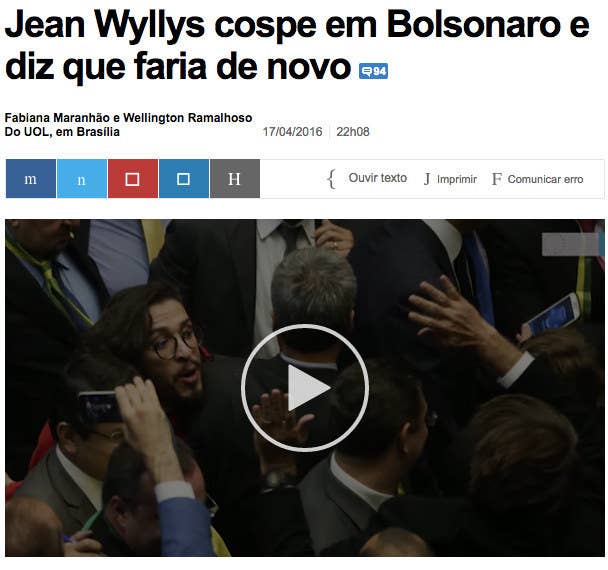 On the left is Jean Wyllys, a member of the leftist Partido Socialismo e Liberdade. You can clearly see him spitting in the direction of Jair Bolsonaro, of the conservative Partido Social Cristão.
He wrote in a Facebook post that Bolsonaro had insulted him, yelling that he was a "fruit" who "takes it up the rear," and said he had "tried to grab his arm violently."