On Dec. 30, 12-year-old Katelyn Nicole Davis, from Cedartown, Georgia, used the social streaming app Live.Me to broadcast her suicide.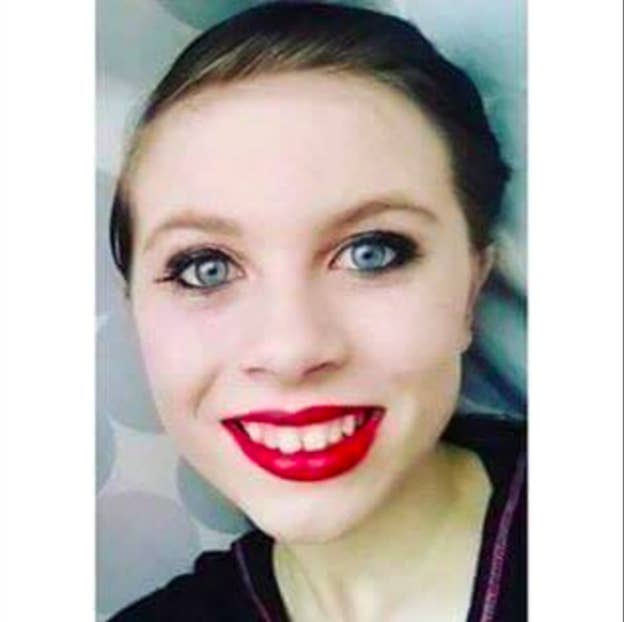 In the video, which is over 40 minutes long, Davis can be heard to say she had been sexually abused by a family member. She then continued filming as she took her own life in front of her home.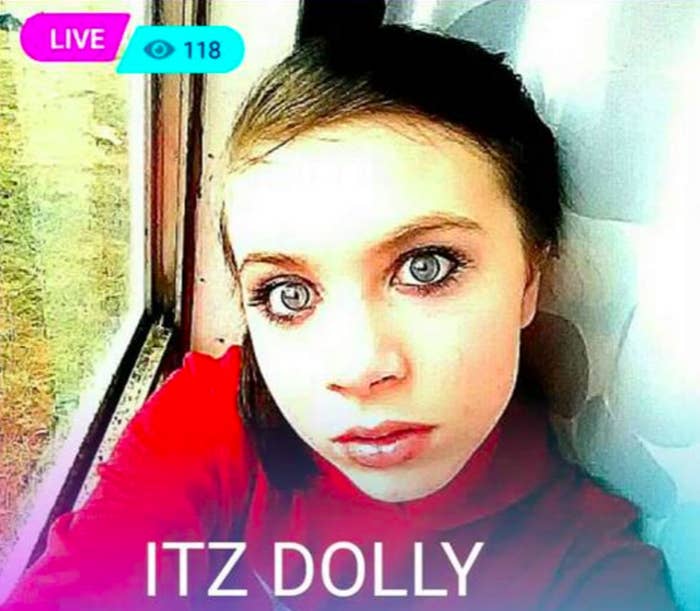 Her family have deleted the video from Davis's Facebook page but Polk County police chief Kenny Dodd told Fox5 his department had been flooded with messages stating the video is circulating on various social media platforms, including Facebook.
We want it down as much as anyone for the family and it may be harmful to other kids. We contacted some of the sites. They asked if they had to take it down and by law they don't. But it's just the common decent thing to do in my opinion.
The police department issued this statement on its Facebook page on Monday:
BuzzFeed News understands that Facebook's community operations team has taken steps to remove the video.
However, at the time of writing, anyone who reported one of the videos received this automatic response.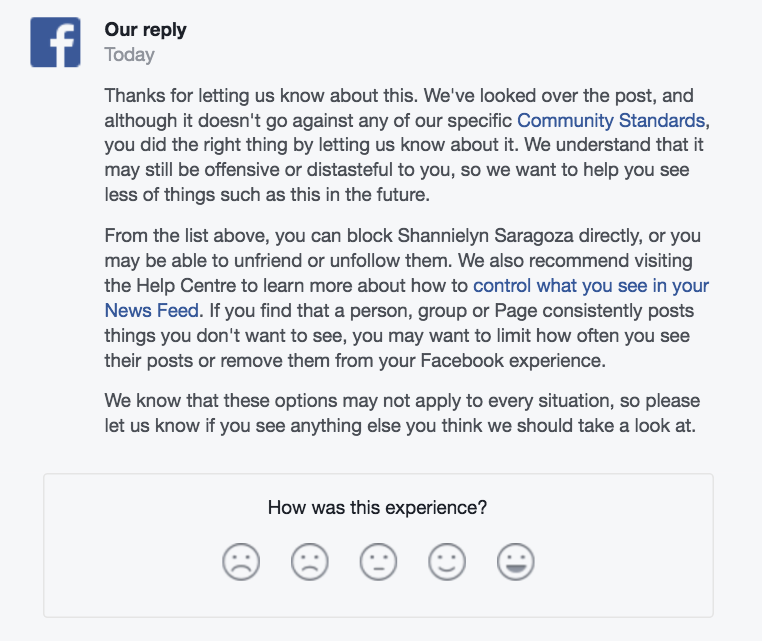 While the video is still circulating on Facebook, it has been deleted from YouTube.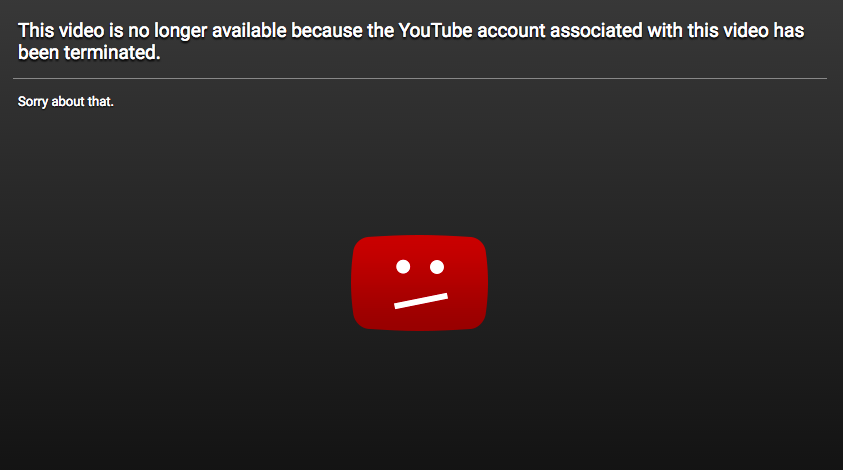 Before her death, Davis posted a video on YouTube titled "To Everyone Struggling With Depression," encouraging viewers to seek help and to remember that it's not their fault.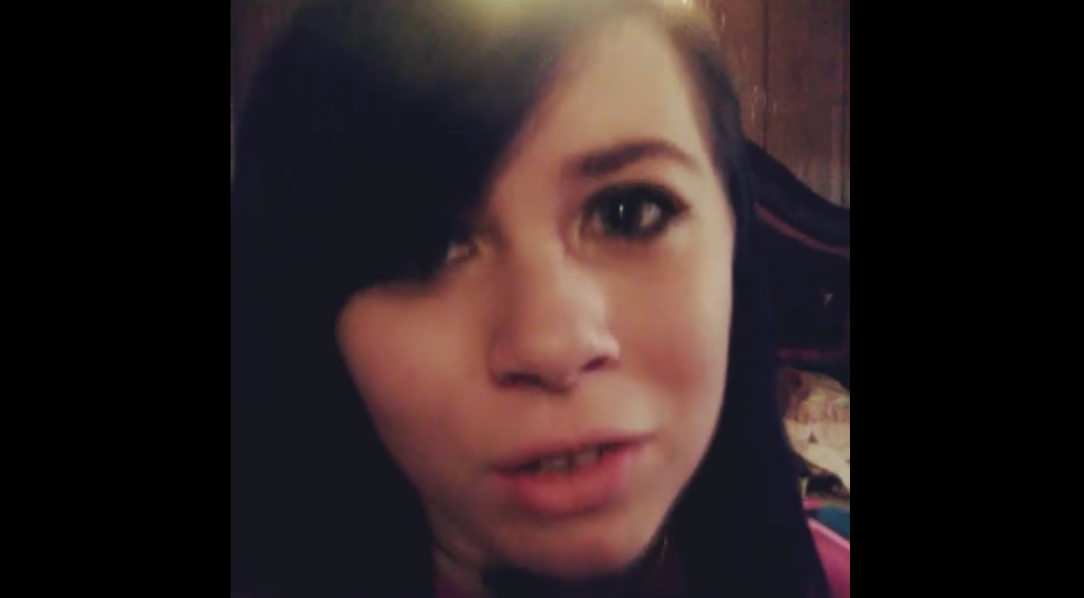 She also shared this "Do Not Self Harm" track on SoundCloud two months ago.
Polk County police have also launched an investigation into allegations of abuse and sexual assault that Davis outlined in her videos and her online diary on Dec. 27.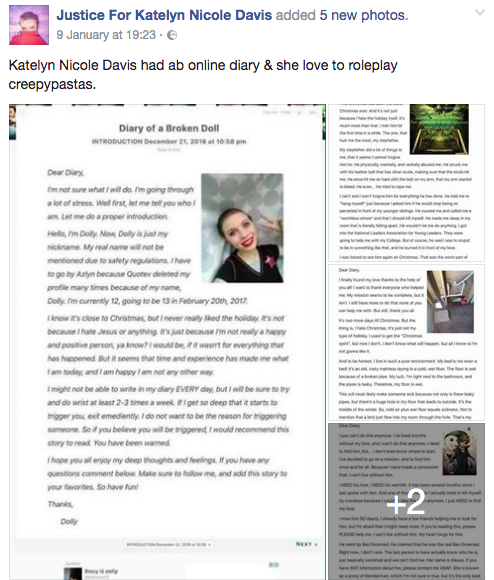 Memorial accounts have popped up posting tributes and reposting some of the videos Davis made.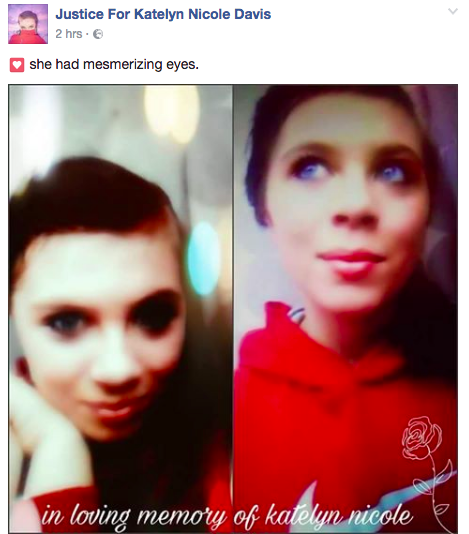 Update
BuzzFeed News reached out to Live.Me who said: "We were deeply saddened to learn of the tragic passing of community member Katelyn Nicole Davis on 12/30. Out of respect to her family, friends, and to the entire Live.me community, her account and videos were removed as soon as we were alerted and have been archived to support law enforcement in their investigations.
"We understand that users had begun circulating footage of the tragedy before our support team had been able to respond, and we are actively working to track down those videos and have them removed from Facebook and other video sharing sites.
"The responsibility of managing and protecting our community is something we take very seriously here at Live.me. We are constantly improving our automated and human monitoring methods for detecting harassment and harm, including threats of self inflicted violence. This is an area where we will continue to improve."
If you are feeling at risk of suicide or if you are worried about someone else call the Samaritans: 116 123 (UK) / 116 123 (ROI)

If you're in the United States you can call the National Suicide Prevention Lifeline at 1-800-273-TALK (8255).