These Headlines From Egypt's Top Papers Are All Suspiciously Similar
Newspapers on Monday led with the news about the secretary of state's meetings in Cairo.
On Monday, all major Egyptian newspapers led with the same news and headline, with some minor variations.
The headlines reflected a statement attributed to U.S. Secretary of State John Kerry during a press conference with Egyptian officials in Cairo.
According to The New York Times, Kerry was asked about the government's decision to outlaw Freedom and Justice Party, to which "he hinted that he has expressed a view on that to Egyptians but declined to spell it out."
But Egyptian publications reported that Kerry was asked if he considered the Muslim Brotherhood a terrorist group, to which he responded by saying: "I have information that some of the Muslim Brotherhood leaders are involved in violence."
Here is how Kerry's response played out in the headlines in the Egyptian newspapers this morning:
"Kerry: We have information that Muslim Brotherhood leaders are involved in violence" — Al-Masry Al-Youm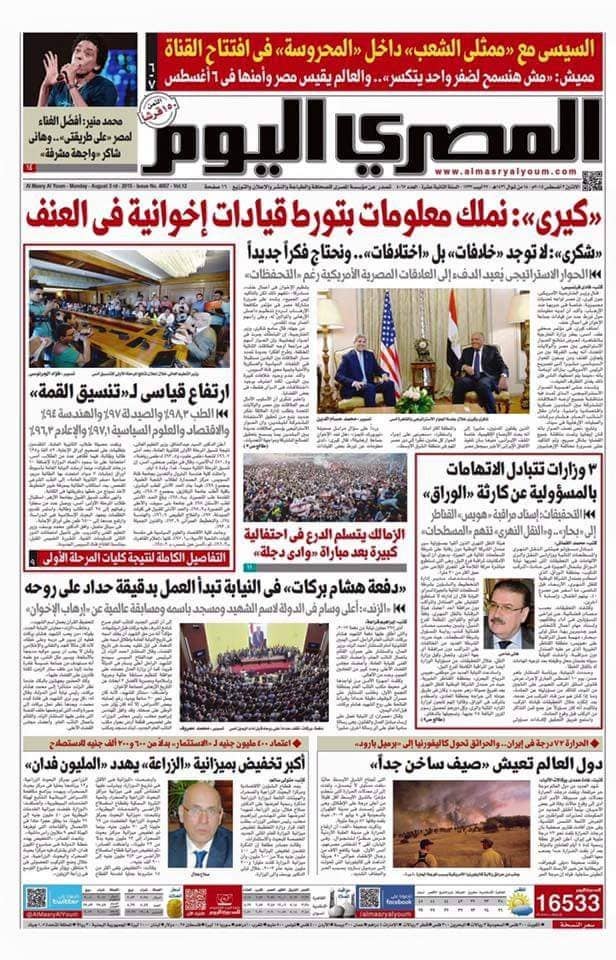 "For the first time ... USA officially admits the Muslim Brotherhood violence | Kerry: We hold evidence that Muslim Brotherhood leaders are involved in violence" — Al-Watan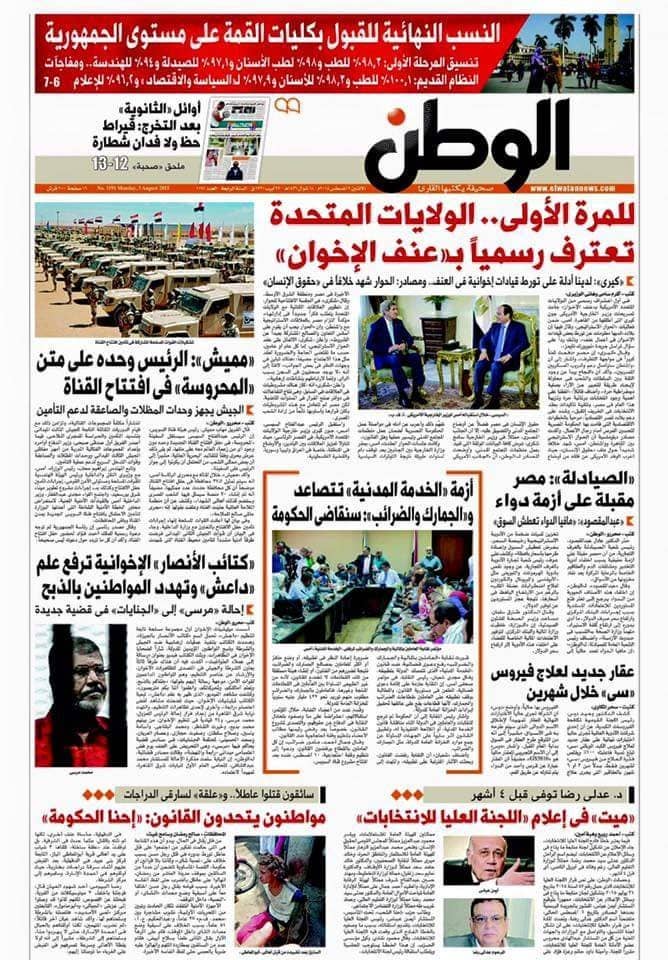 "First US confession the Muslim Brotherhood is involved in violence | Kerry: We hold evidence that Muslim Brotherhood leaders are involved in violence. Egypt is facing a huge challenge" — Al-Youm Al-Sabe'a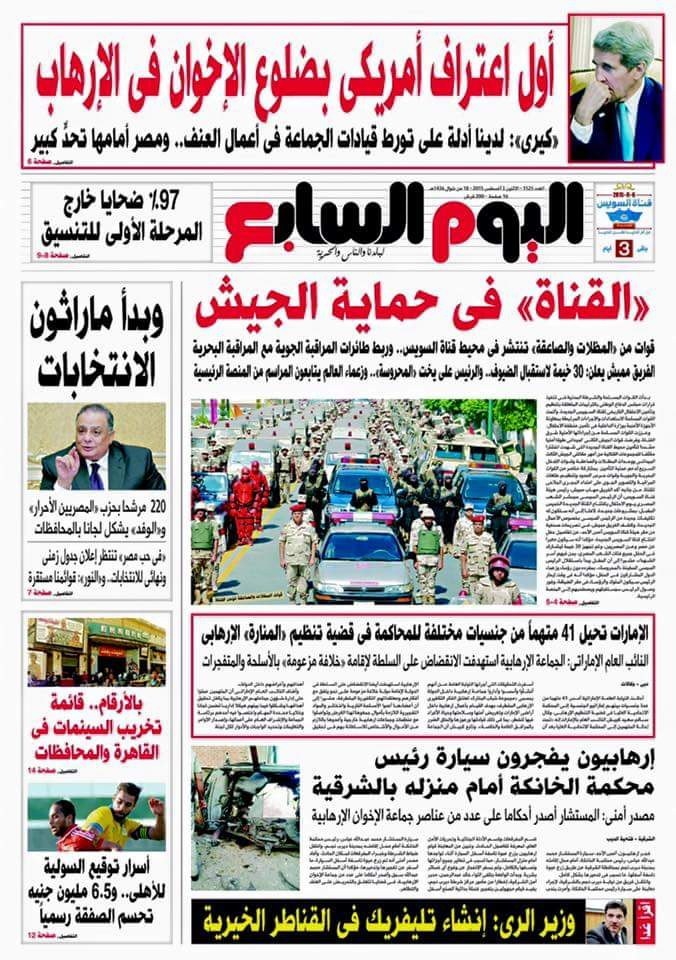 "Kerry: We have information that Muslim Brotherhood leaders are involved in violence" — Al-Akhbar