A Billionaire Actually Offered To Buy An Island To Give Refugees A Home
Naguib Sawiris, Egyptian telecom tycoon, made the offer on Twitter.
Egyptian billionaire Naguib Sawiris has offered to build a new country to house refugees fleeing wars in the Middle East if Italy or Greece agree to sell him one of their islands.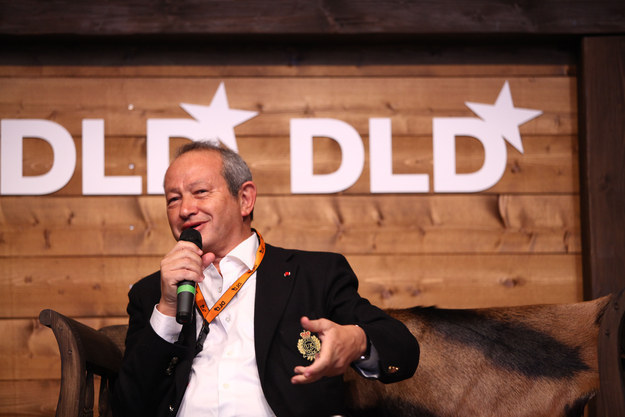 Sawiris first announced his offer on Twitter.
Sawiris said in an interview with AFP that his plan is feasible and that those who would take shelter there would be treated as "human beings," instead of being treated like "cattle."
"You have dozens of islands which are deserted and could accommodate hundreds of thousands of refugees," he continued.
However, he admitted that setting up jurisdiction and customs regulations would be a challenge even if the countries were willing to sell an island to him.
His tweet has brought in mixed reactions among Egyptian social media users. Supporters of the business tycoon cheered for his "humanitarian" idea and expressed hopes that all businessmen should be thinking along the same lines to help others in need.
But the tycoon has also been criticized for his actions in the past within Egypt.
On Twitter, some users reminded him that the homes belonging to residents of Cairo's slum Ramlet Beaulac were demolished by the state in order to make room for his towers. Where the area massive twin towers, owned by Sawiris, overlooking the Nile.
Sawiris, who was close to the regime of former Egyptian president Hosni Mubarak, and expanded his business empire during Mubarak's reign, supported the Egyptian revolution in 2011. But since then, he has continued to maintain good relations with the Supreme Council of Armed Forces, including after the coup that lead to current president Fattah el-Sisi.
The political party Sawiris founded, the Free Egyptians Party, is preparing to run in the elections next month and in a bid for power in the parliament — power that could bring immense benefits for its founder.
Sawiris owns an Egyptian television channel and a telecom company that operates in countries from the Middle East to North Africa.