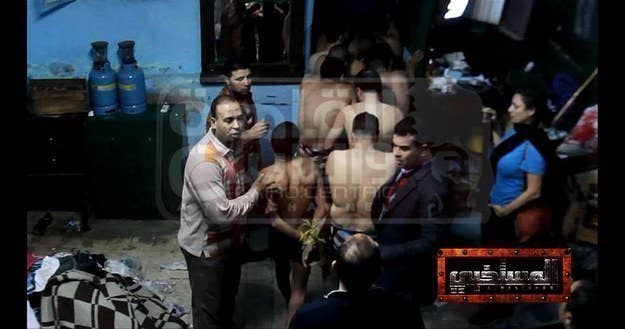 CAIRO — An appeals court has dismissed all charges against 26 men arrested in December in a raid on a bathhouse in Cairo who were accused of participating in a "gay sex party," two lawyers for the accused told BuzzFeed News on Monday.
"This means they are totally innocent and the case is totally closed," said Mohamed Abo Zakry, a lawyer with the Egyptian Center for Civil Reform, an organization representing seven of the defendants.
The men were acquitted by a lower court on January 12 in a ruling that caught human rights activists and the family members of the men on trial totally by surprise. It was the first time that a trial court had ever acquitted men on trial for homosexuality in a high profile case since a crackdown on LGBT rights began a little more than a year ago. The regime under President Abdel Fattah el-Sisi has stepped up enforcement of laws against "debauchery" since the military ousted a president from the Muslim Brotherhood in 2013. A government official told BuzzFeed News in September that the crackdown was part of a strategy to neutralize a political threat from Islamists.
The regime has also pressured news outlets to report on the arrests of people accused of morality crimes, a role many outlets have embraced because sex scandals are also good for business. But the role of the media in this case crossed the line even for many journalists working for outlets seen as close to the Sisi regime.
A television presenter named Mona Iraqi claimed to have reported "gay sex parties" taking place at a working-class neighborhood bathhouse to police in a Facebook post, and she was on hand to film as the police dragged the 26 men naked to the police station on December 7. She also featured the bathhouse in a program that aired on three nights following the raid purportedly about the spread of HIV in Egypt.
Zakry said that now that the men have been acquitted, they would immediately begin prepare to file suit against Iraqi and her television station. He also said they would file a formal complaint against the officer who led the raid, Lt. Col. Ahmed Hashad, with the office that investigates police misconduct.