Arab Twitter Has A Lot To Say About The Growing Saudi Arabia-Iran Rift
One group even started a hashtag "Give_me_my_phone_back_Khameni."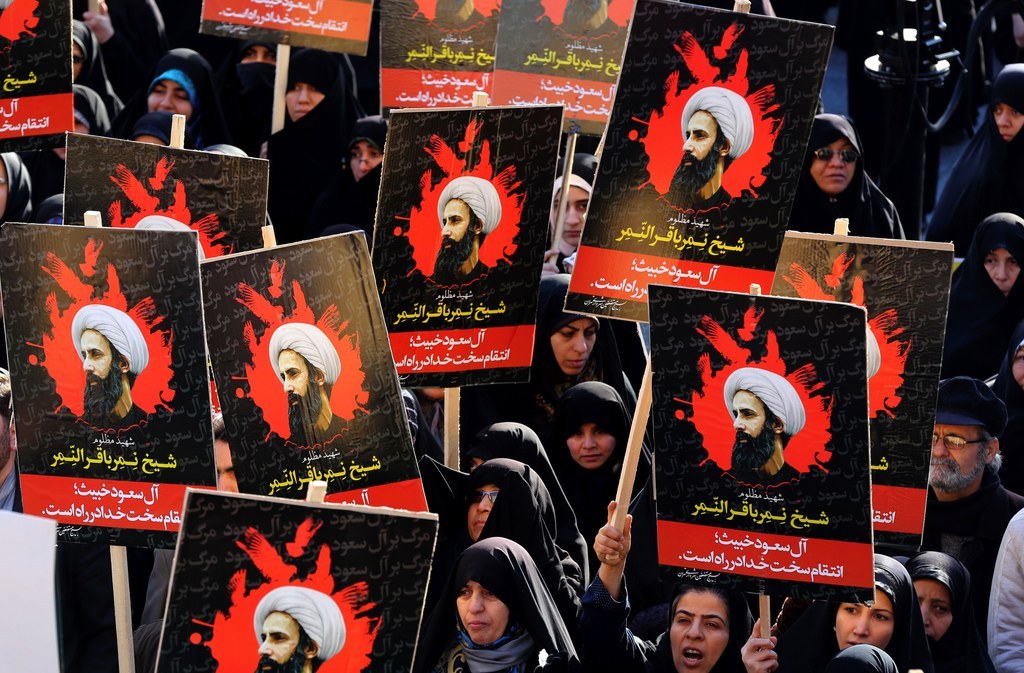 Saudi Arabia's announcement that it would break diplomatic relations with Iran has led to series of reactions, including decisions by Bahrain, Sudan and the UAE to also sever or downgrade relations with the Islamic Republic.
On social media, reactions from the Arab world showed support for Saudi Arabia's decision to execute the Shiite cleric while others made jokes about a photo taken during the ransacking of the Saudi embassy in Tehran in reaction to the execution.
Things picked up and people started calling for boycotting of Iranian products:
Some even called for a unified Arab position in the face of Iran.
Meanwhile, a group of users started a hashtag "#Give_me_my_phone_back_Khameni" after a photo emerged on social media showing a man holding a telephone set during the ransacking of the the Saudi embassy building in Tehran on Sunday.
Not everyone was amused with Saudi Arabia, however. There was also huge opposition to the actions of the Saudi government and the regimes that supported it.