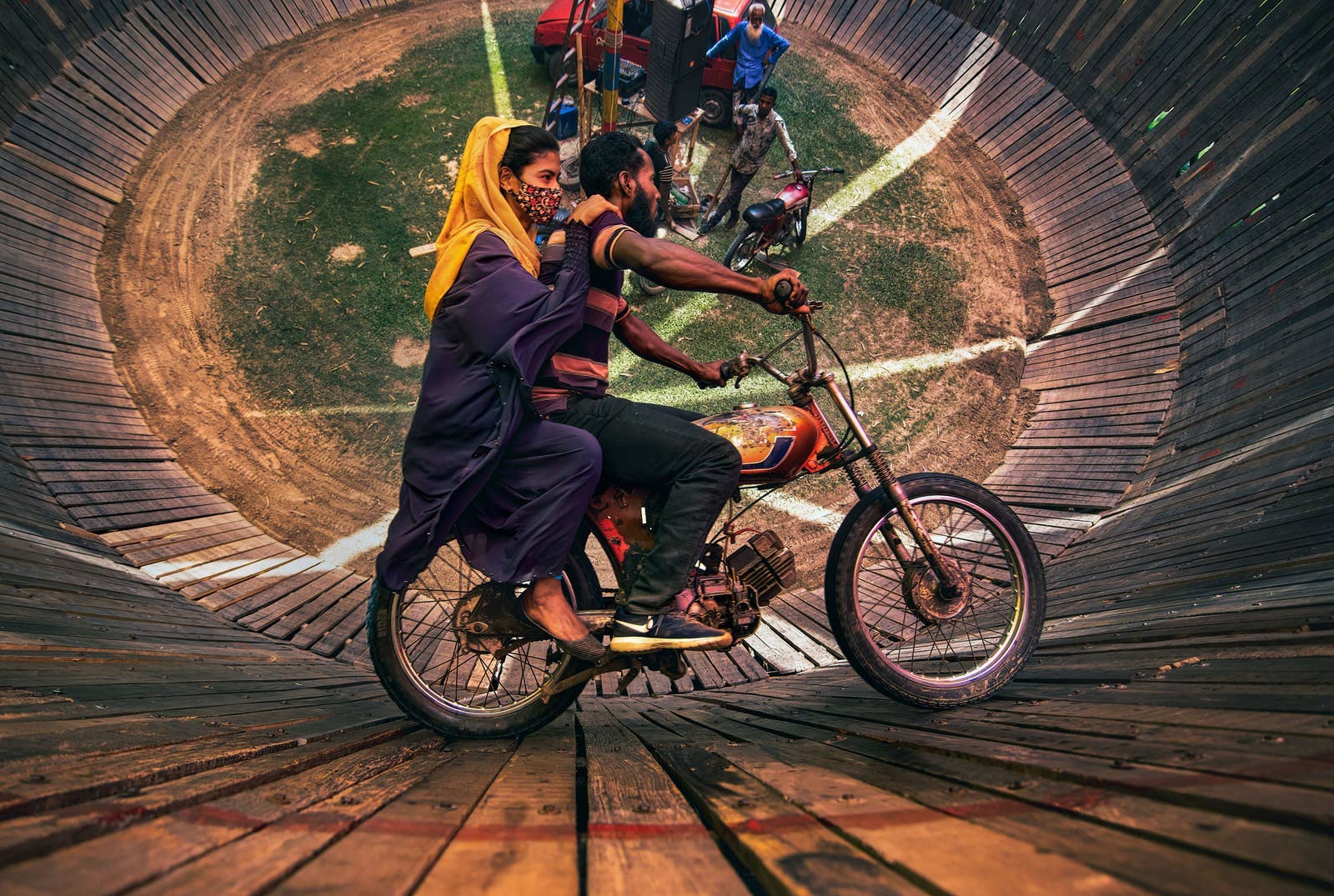 Metal bands have long embraced speed and defiance, two traits central to the "Well of Death," a popular sideshow attraction at many Vijayadashami festivals in India. In the Hindu month of Ashvin, which falls in September or October on the Gregorian calendar, festivals break out across India and Nepal celebrating Vijayadashami, also known as Dussehra. Celebrations range in form and meaning but bring with them the beginnings of the preparations for Diwali, the festival of lights.
In some parts of the country, these festivals can look similar to many carnivals found in the United States — rides lined with blinding neon lights, debatably rigged games, and dangerous sideshows that walk the line between spectacle and disaster.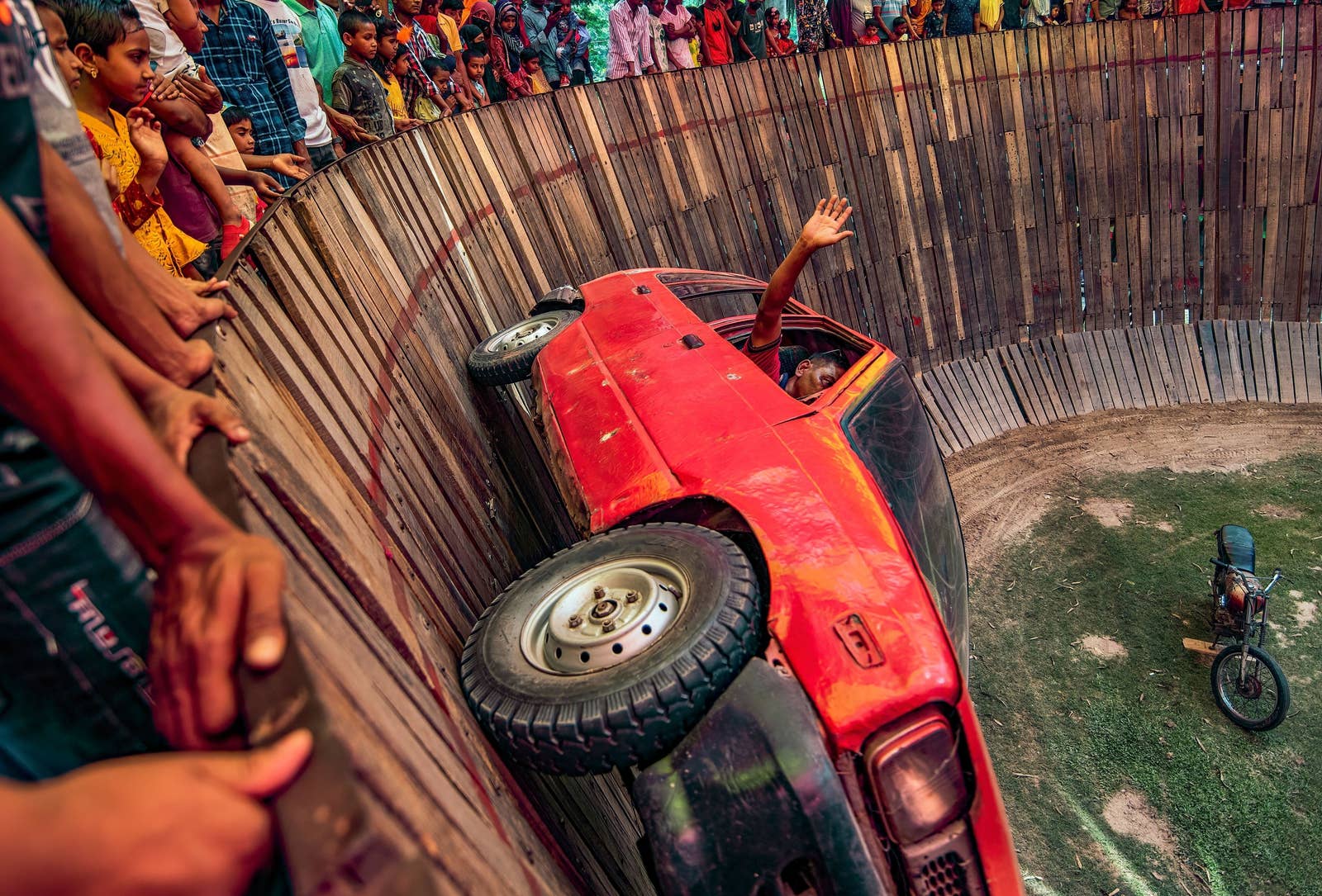 Known as "Well of Death" in India, this beloved middle-finger-to-gravity started in the United States as the "Wall of Death" on Coney Island in 1911. Its popularity grew as the show was taken on the road as an attraction in traveling carnivals. It features daredevils on motorcycles and cars using the power of centrifugal force to drive on the near-vertical walls of the barrel-shaped wooden cylinder. Spectators stand at the top of the cylinder and often offer money to the motorists, who will grab the offerings as they drive around.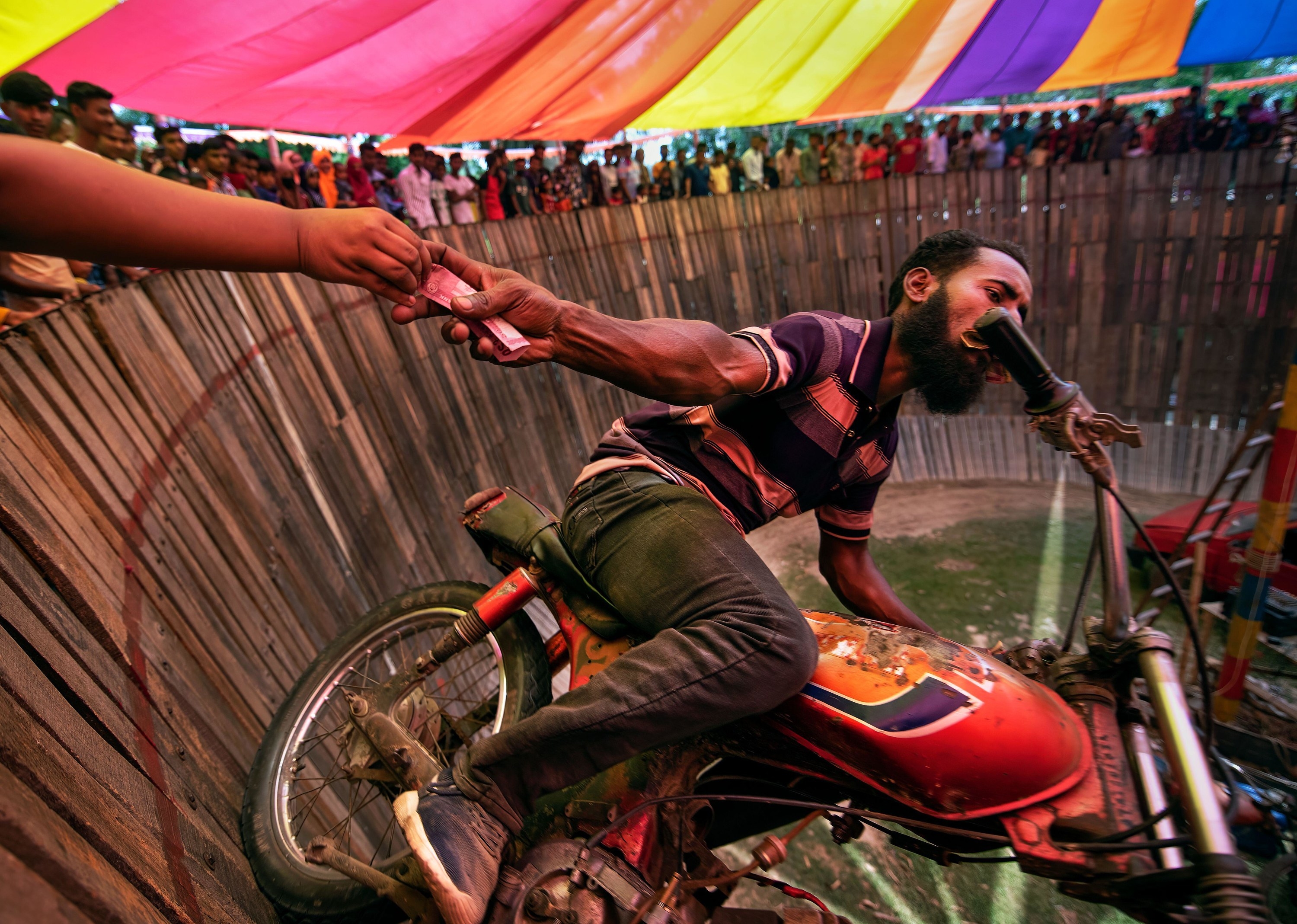 Pranav Dixit, a technology reporter with BuzzFeed News, recounts his experiences as a child going to the show:
"Well of Death performances at local fairs in small towns around India where I grew up are some of my most breathtaking childhood memories. I can still remember the roar of cars in my ears and the wooden platform shuddering below my feet as the performers zoomed past — round and round and round and faster and faster and faster — and the crowds shrieked and hollered and clasped their hands to their mouths in horrified fascination. Long after it was over and the thunderous applause had died down, my heart continued to race."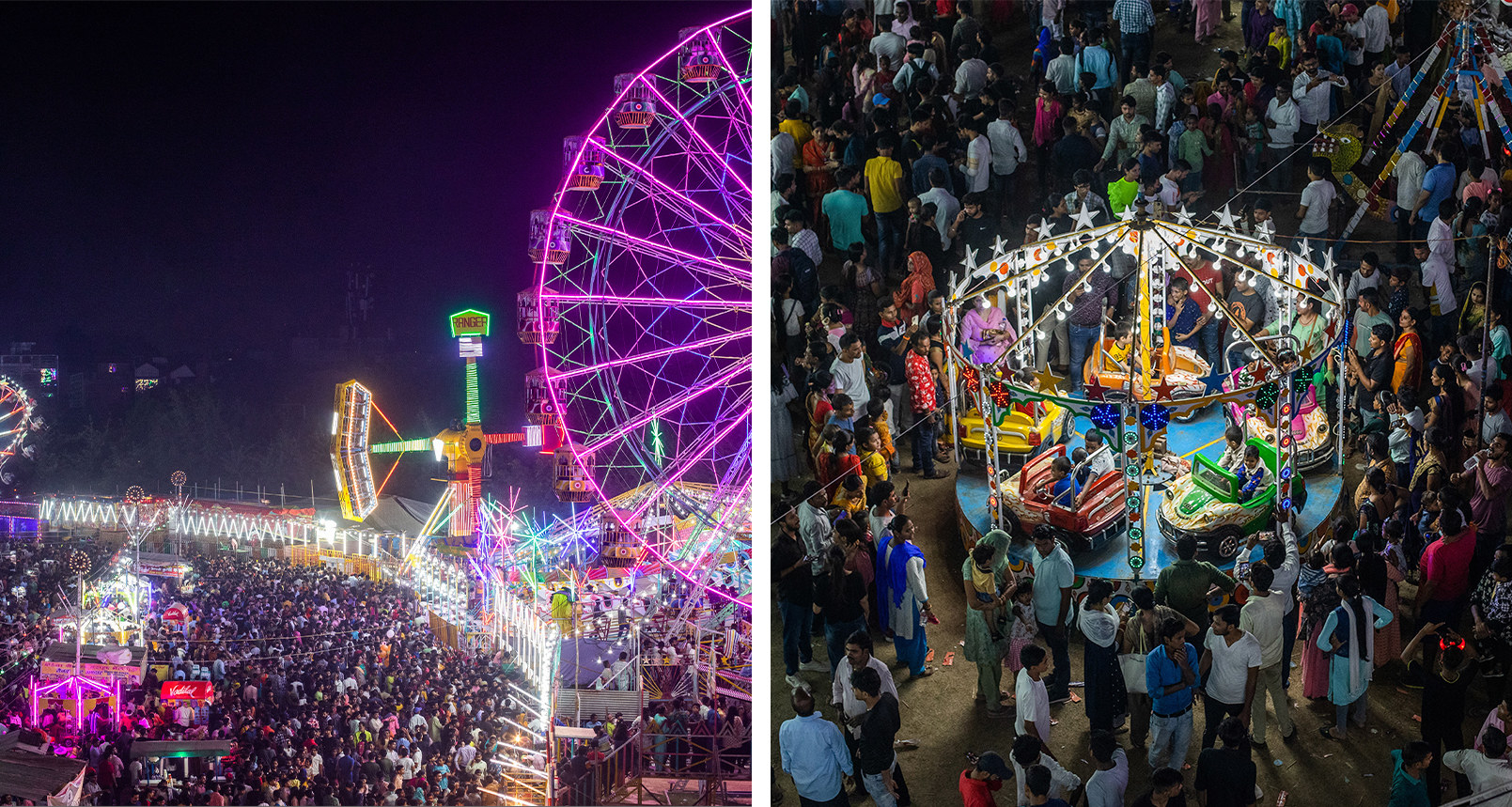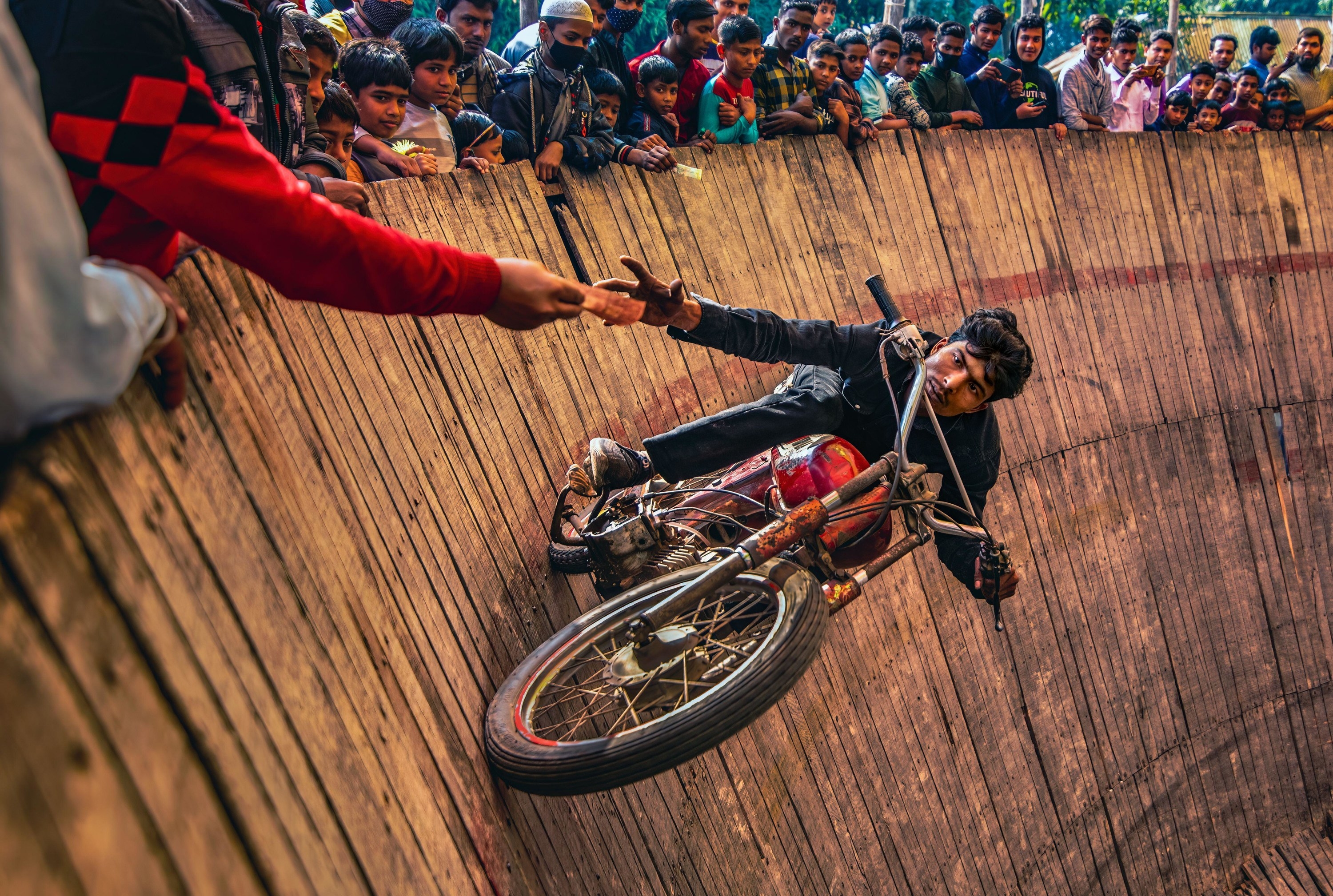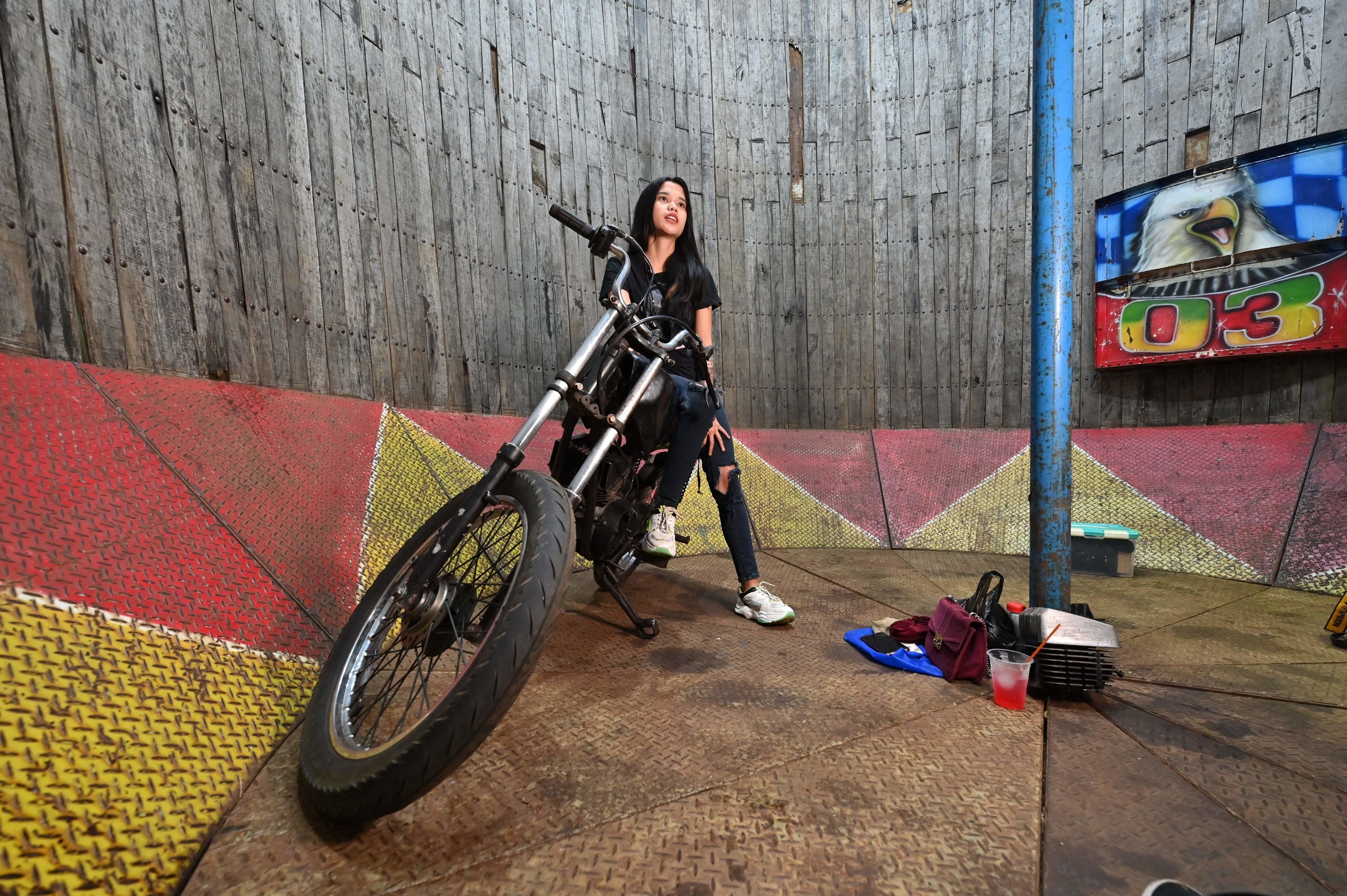 Karmila Purba, 23, is an Indonesian daredevil who performs in the Well of Death. BuzzFeed News asked Purba, also known as Princess Tong Setan, which translates to Barrel Devil, a few questions with the aid of a language translator app. She used to be a street performer singing for money, which is how she met some Well of Death participants. To help support her family, she got involved and loved the thrill. Purba said that learning the act is difficult and gives new performers a headache, but over time the dizziness subsides.
As a woman in the world of stunt work, Purba has had to overcome negativity about her choice of career. She said that because she's a woman, critics say she shouldn't be participating.
"But I don't care what they say because I live for myself and my family," she said. "[When I am driving] I feel like I'm free to express myself. I enjoy doing it." ●